Regular price
Sale price
$999.99
Unit price
per
PRODUCT DETAILS

Games:

KILLER INSTINCT™
KILLER INSTINCT 2™
BATTLETOADS™ ARCADE
BATTLETOADS 8 BIT
BATTLETOADS 16 BIT

Features:

Wifi Online Multiplayer
Flush Cabinet Design stands at 67.5" Tall!
19" LCD BOE Screen
HDMI video out for external monitor and streaming
Light-Up Marquee
Suzohapp Joysticks and Buttons
Twin Yamaha Speakers
Molded coin door with light-up coin slots for 1-2 player start.
Faux Metal Chrome Trim
Faux Metal Arcade1up Badge
Licensed Swivel Stool with Back Rest
Licensed Anti-fatigue mat included
Licensed Tin Sign 18" x 24"

Specifications:

Assembled Dimensions:23" D x2 2.4" W x 67.5" H
Box Dimensions 49" x 26" x 16"
Weight: 94lbs
Clear Deck Protector
Anti-Tip Over Strap
Licensed Tin Sign 18" x 24"
19" Screen

Legal:

©2022 Microsoft/Rare Ltd

Game by Rare Ltd Killer Instinct™ is a trademark of Microsoft and

manufactured and sold by Tastemakers, LLC under license by Microsoft
Kicking up the arcade experience to the pro level with our first ever PRO SERIES arcade cabinet.

For many retrogamer enthusiasts, Killer Instinct™ is a definitive title of the mid '90s. Fans loved it, critics loved it. Its gameplay, soundtrack, and 3D-rendered graphics were all revered.
And wow, do the Arcade1Up PRO SERIES specs make Killer Instinct™ a jaw-dropping addition to your home.
With its increased size over standard Arcade1Up game machines, the PRO SERIES features a new 19" IPS LCD monitor, with stunning vibrancy, contrast, and viewing angles. Upgraded twin Yamaha speakers and speaker grills accentuate every strike executed.
For retrogaming "control freaks," the PRO SERIES features upgraded joysticks and buttons from SuzoHapp and more generous spacing between components that improves precision.
And yeah, Arcade1Up's already gorgeous game machines get next-level aesthetics with the PRO SERIES. Eye-popping faux chrome trim runs around the cabinet edges, and a cosmetic 3D molded coin door with light-up coin slots for 1-2 player start really drives that nostalgia home. And of course, an upgraded light-up marquee is a fighting game beacon clear across the room.

Arcade1Up has you in professional fight-ready shape, with the Killer Instinct™ PRO SERIES home arcade game machine!

View full details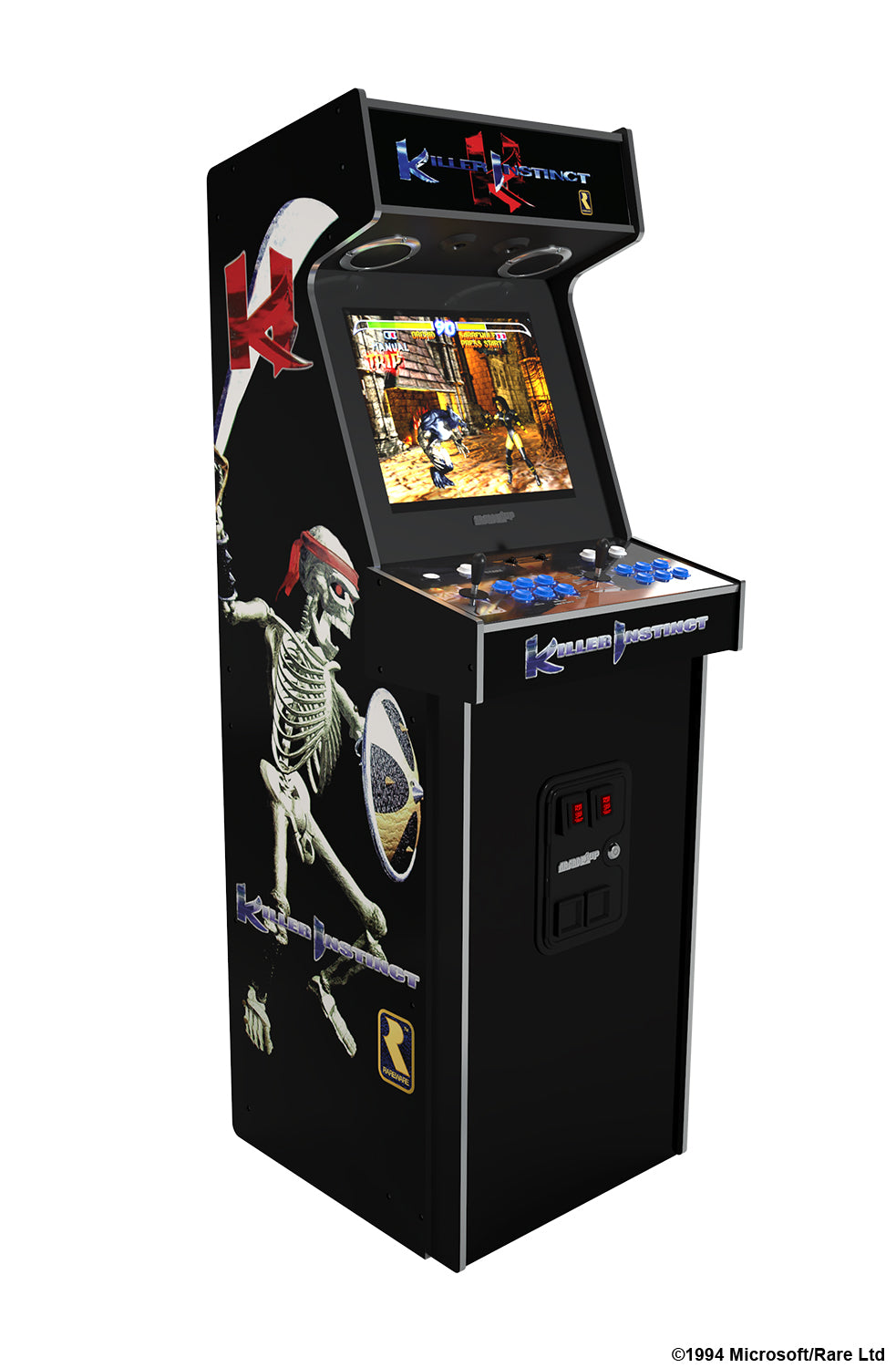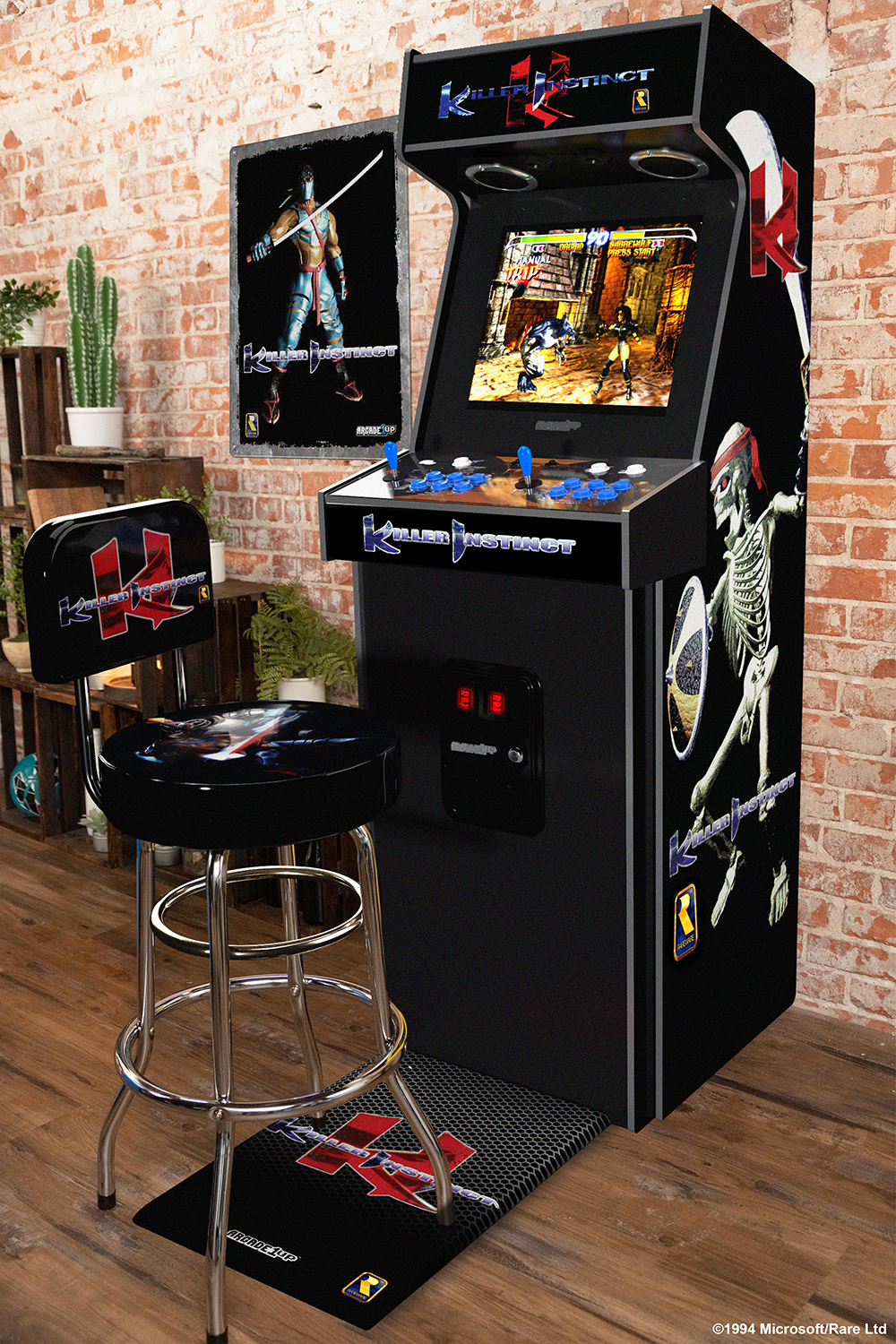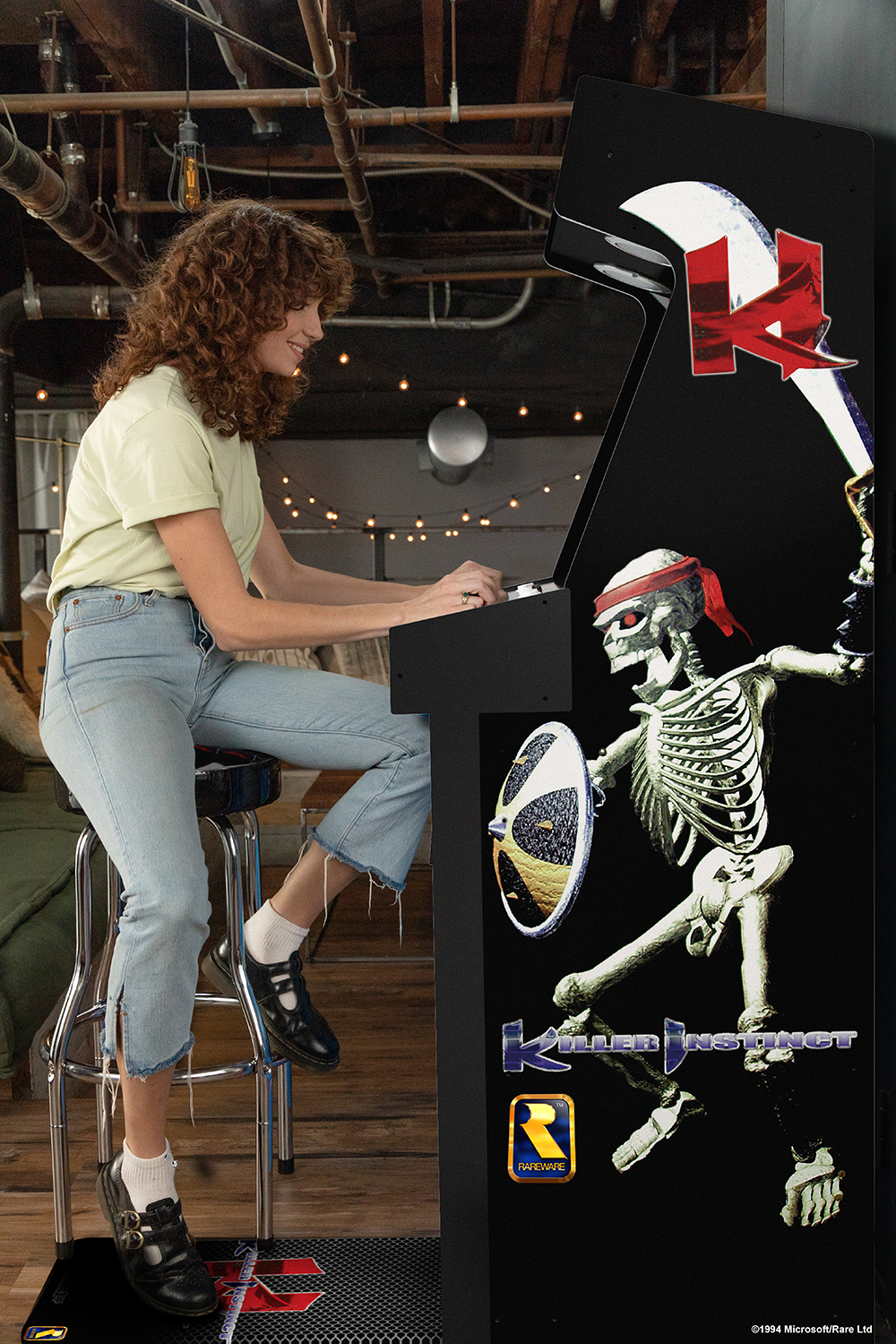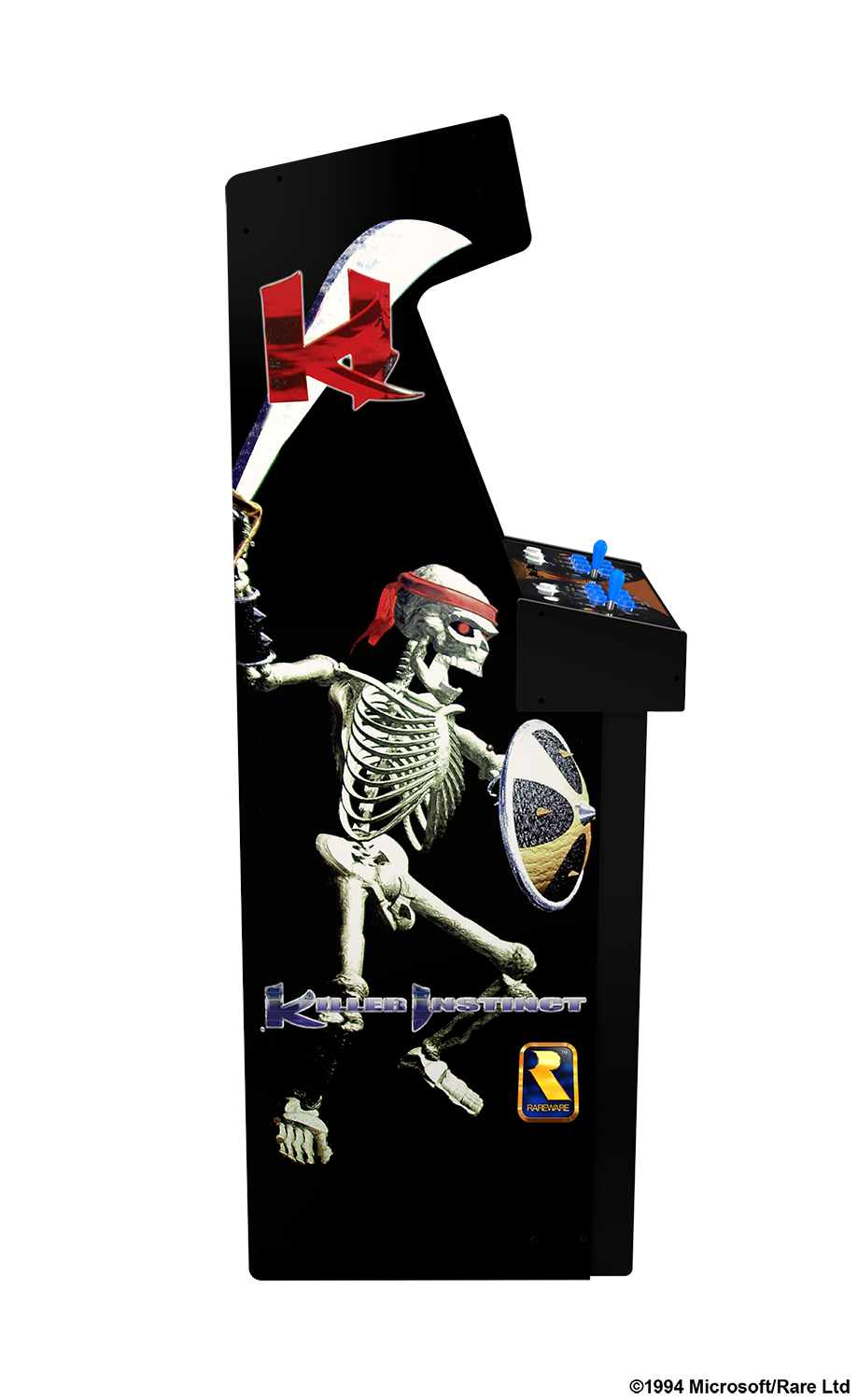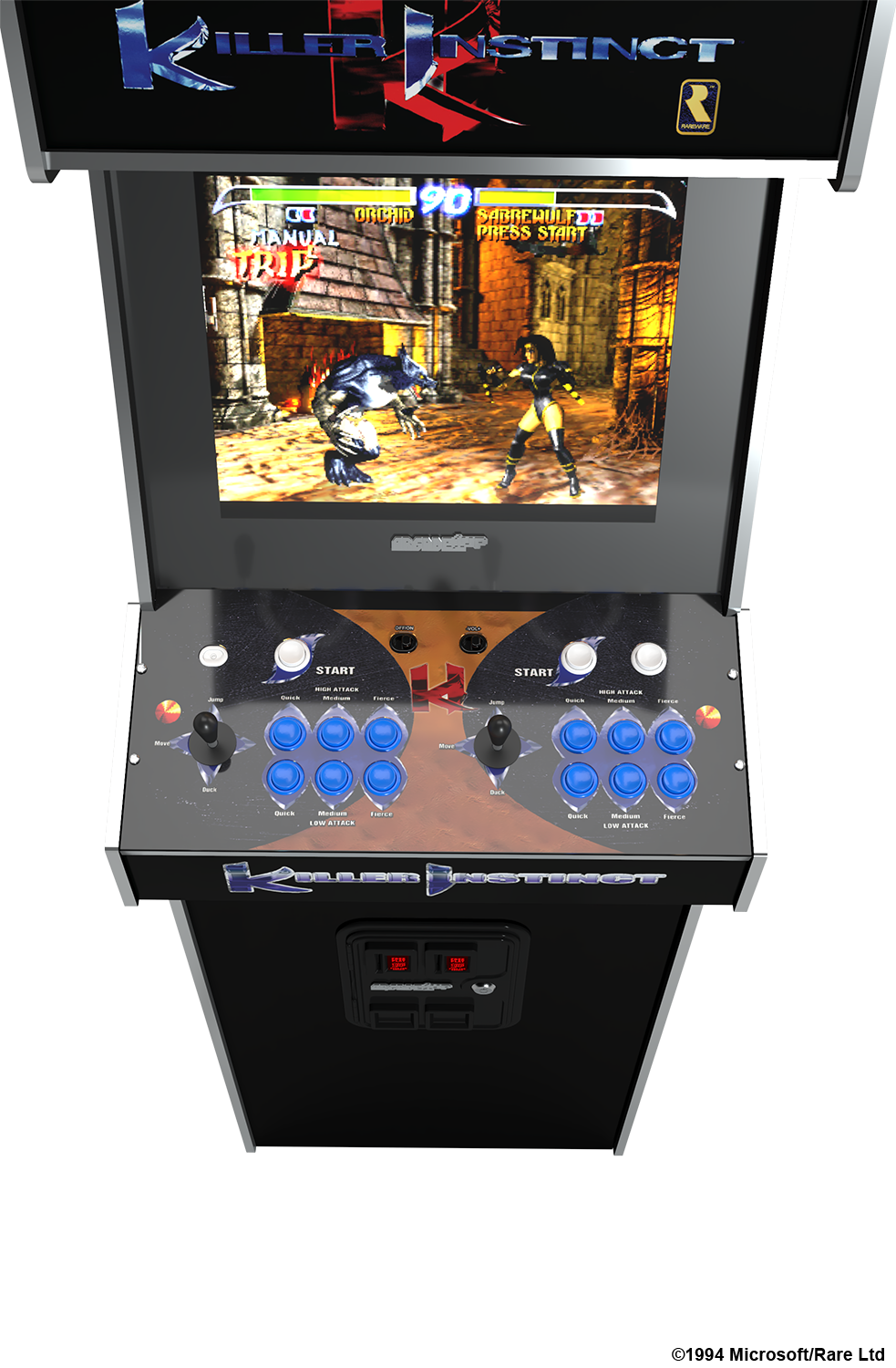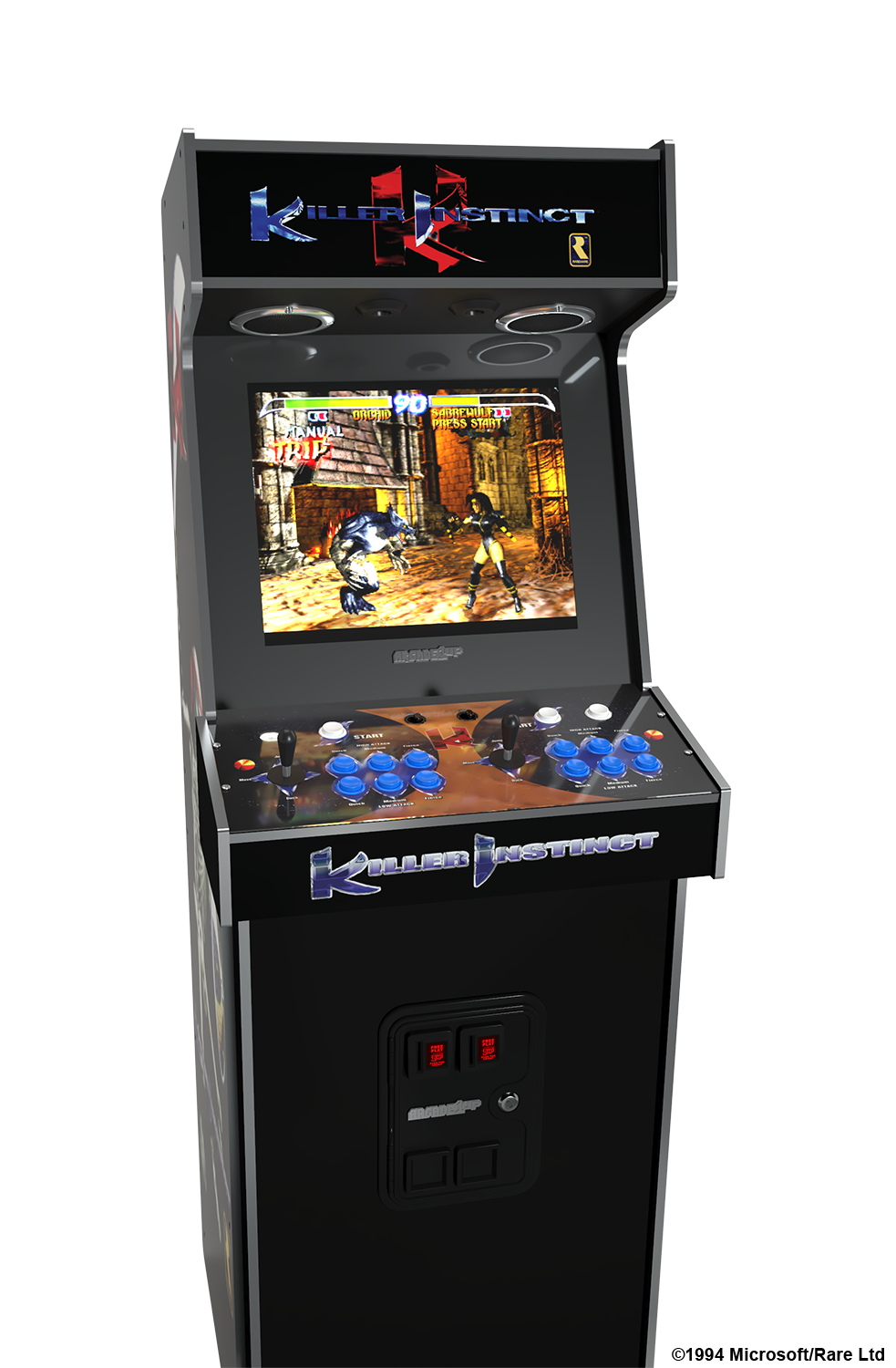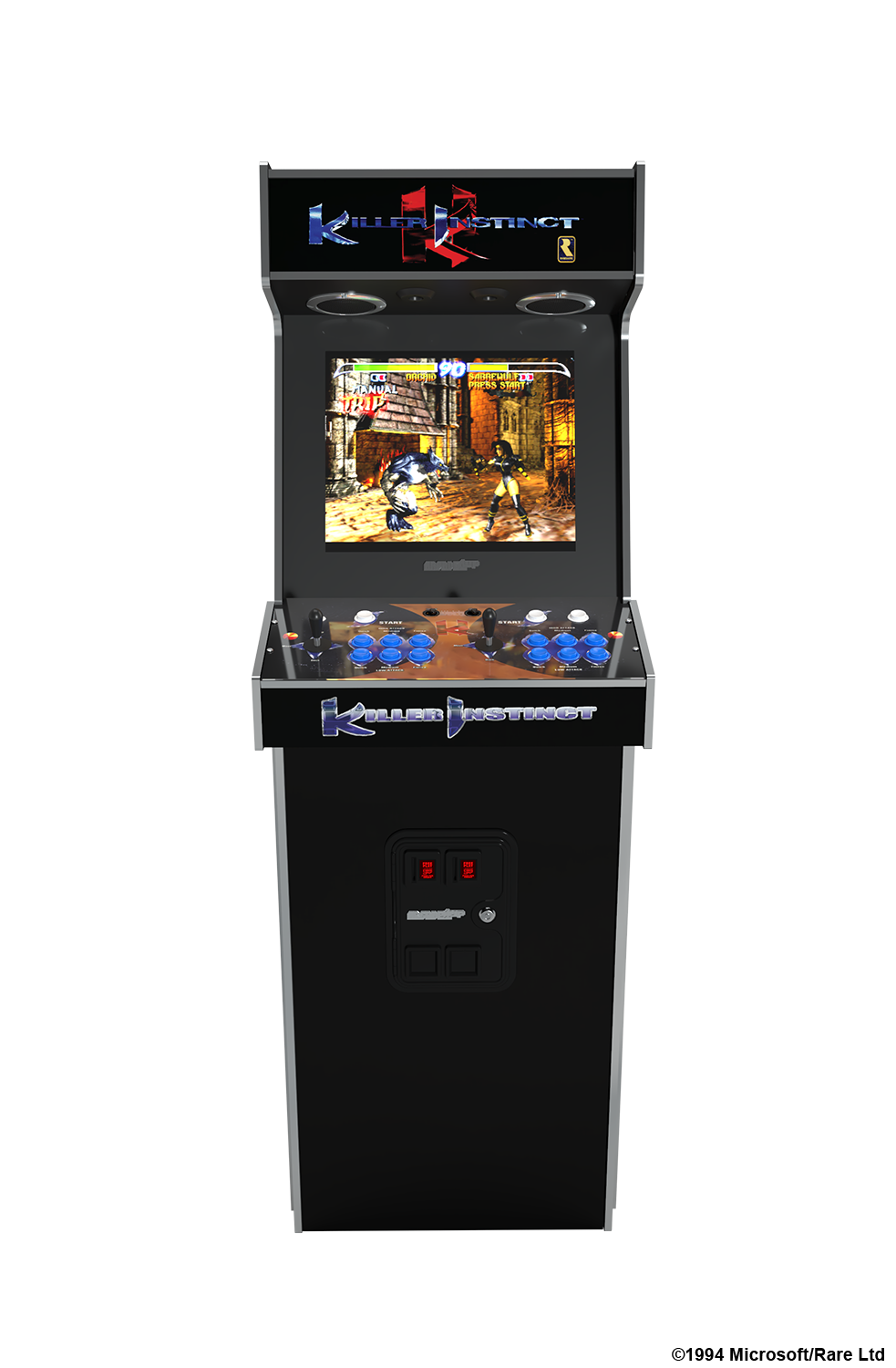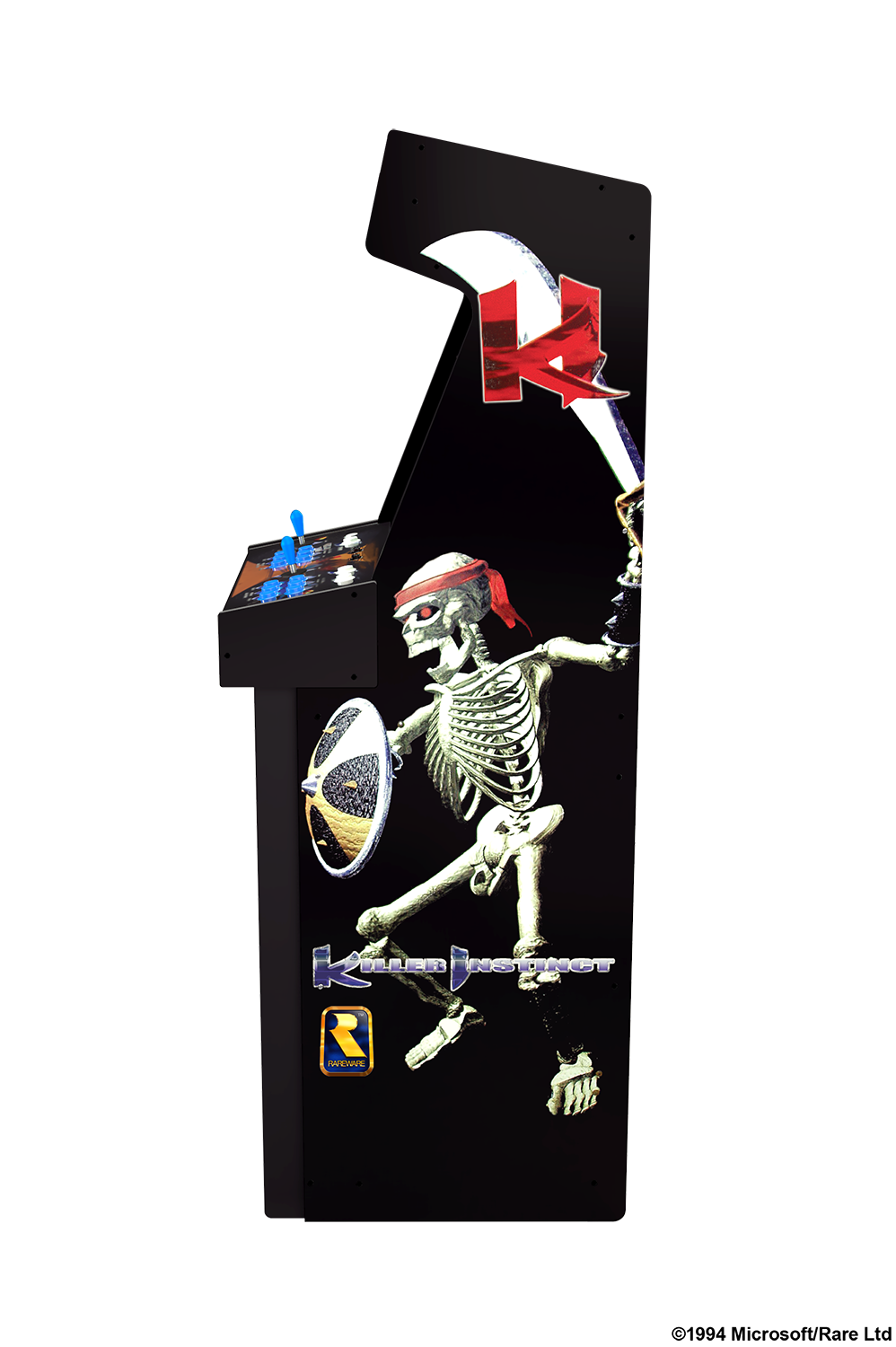 ---
Reviews
Total Reviews 107
★ 80 Review(s)