Sold out
Regular price
Sale price
$499.99
Unit price
per
Available from our partners
PRODUCT DETAILS

Features:

WiFi Live online play and leaderboards
Custom Riser
Light-Up Marquee
Includes 14 classic MIDWAY games

Specifications:

14 in 1 Games
17" Color LCD Screen
Assembled Dimensions: 20.50" D x 19.75" W x 57.80" H
Box Dimensions: 7.0" Dx 24.00" W x 47.75" H
Weight: 69.10 lbs
Adjustable Volume
Molded Coin Door
Coinless Operation
Clear Deck Protector
Anti-Tip Over Strap

Legal:

MIDWAY AND ALL RELATED CHARATERS AND ELEMENTS © & ™ WARNER BROS. ENTERTAINMENT INC. (S22)
Okay retrogamers, are you ready to egg on your adversaries? Here is the feather filled throwback phenomenon JOUST™, headlining its own Arcade1Up Midway Legacy home arcade machine!
Bringing you authentic (and yes, way nostalgic!) arcade experiences in an easily assembled design, Arcade1Up game machines are must-haves for your family game room, man cave, or a welcome distraction in the office. They play great, look great, and are instant conversation pieces.
Midway evolved from its 1958 beginnings as an amusement game manufacturer into a video game producing powerhouse, releasing some of the hottest arcade titles of the '80s and '90s.
Now, Arcade1Up has curated together an astounding array of 14 Midway classics, all in this gorgeous arcade cabinet design, that includes a matching riser and light-up marquee.
Let's start with JOUST™, here in all of its ostrich glory. Flapping fun then, flapping fun now! Then, switch it up to any other included game at will, with the easy to navigate on-screen menus.
You've got the monsters-wreaking-havoc title RAMPAGE™. The side-scrolling shooting action of DEFENDER™. The labyrinthine sword-and-sorcery challenge of GAUNTLET™. And we're just getting started…
FINISH HIM! Yep, you've also got MORTAL KOMBAT™, MORTAL KOMBAT II™, MORTAL KOMBAT 3™, and ULTIMATE MK 3™. From Scorpion to Sub-Zero to Jax to Mileena, it's time to perfect those finishing moves.
Not only can you play the computer or side-by-side against a frenemy(!), use the WiFi LIVE mode to compete against opponents remotely playing from their own Arcade1Up game machine! And of course, see how your high scores measure up with online WiFi leaderboards.
And yes, we said there are FOURTEEN titles included. Rounding out this monster Midway line-up are TOOBIN™, WIZARD OF WOR™, ROOTBEER TAPPER™, BUBBLES™, PAPERBOY™, and KLAX™!
Iconic arcade games. Pop culture imagery that has stood the test of time. Nostalgia that transcends generations. It's time for Arcade1Up's JOUST™ Midway Legacy home arcade machine to fly into your home!
View full details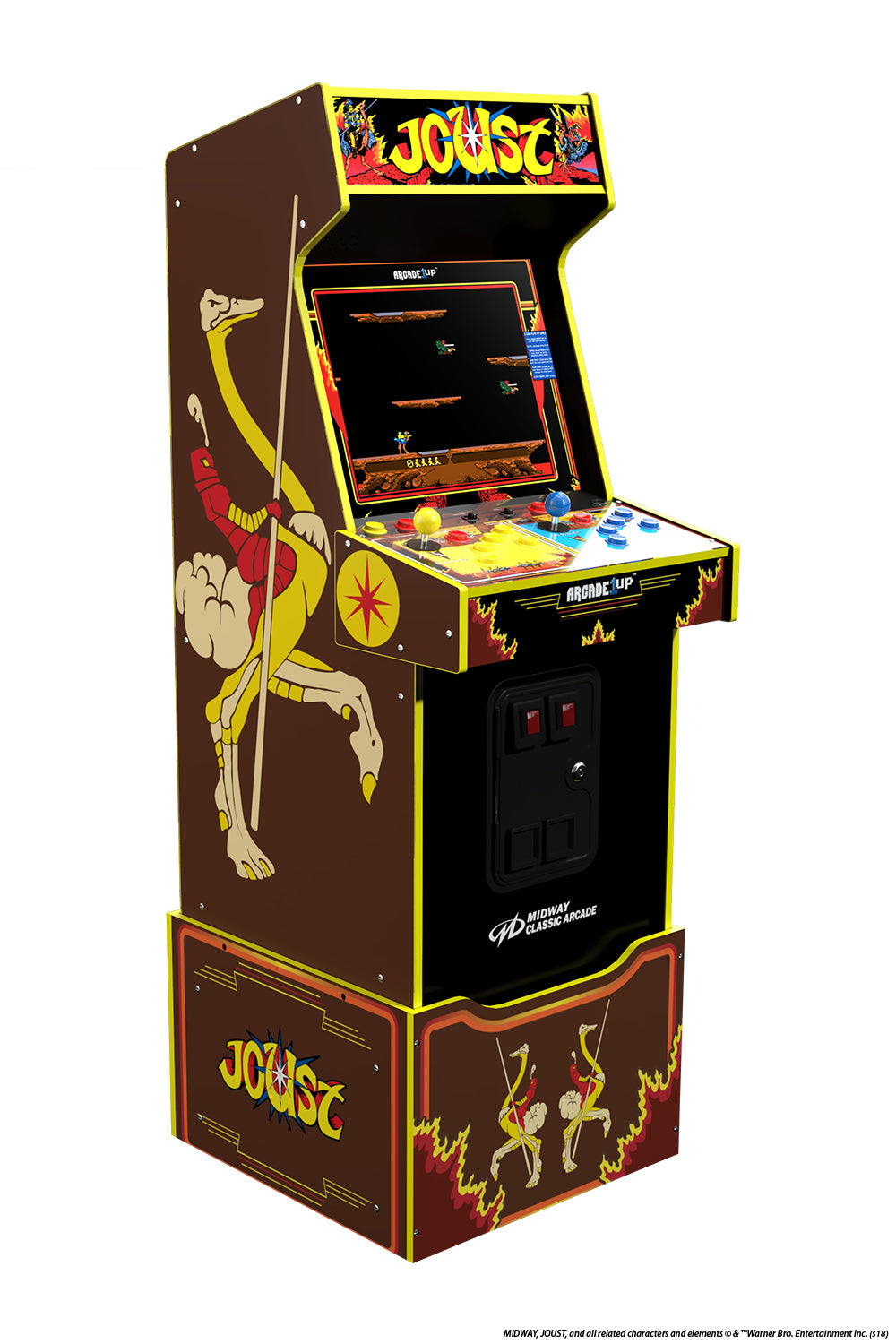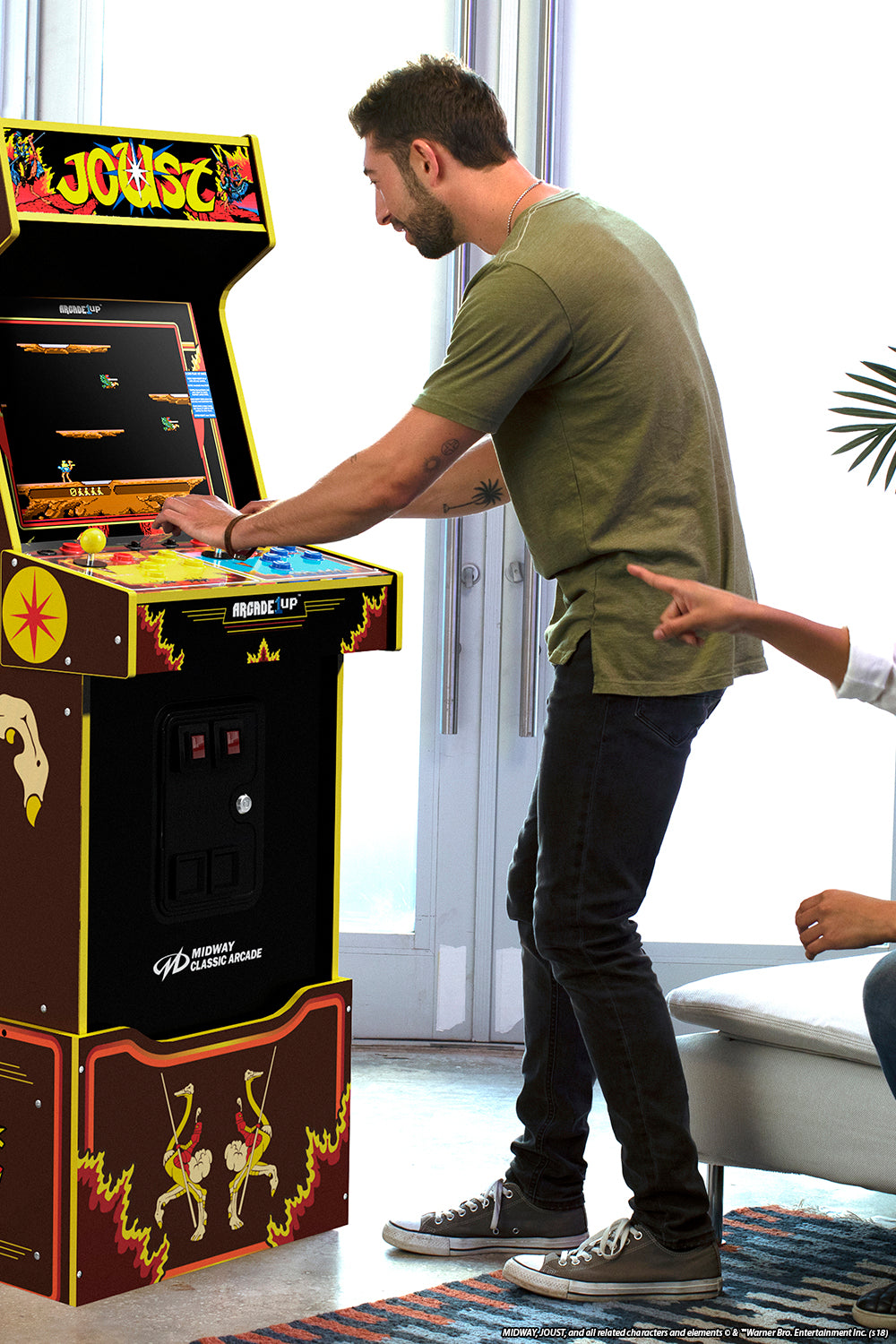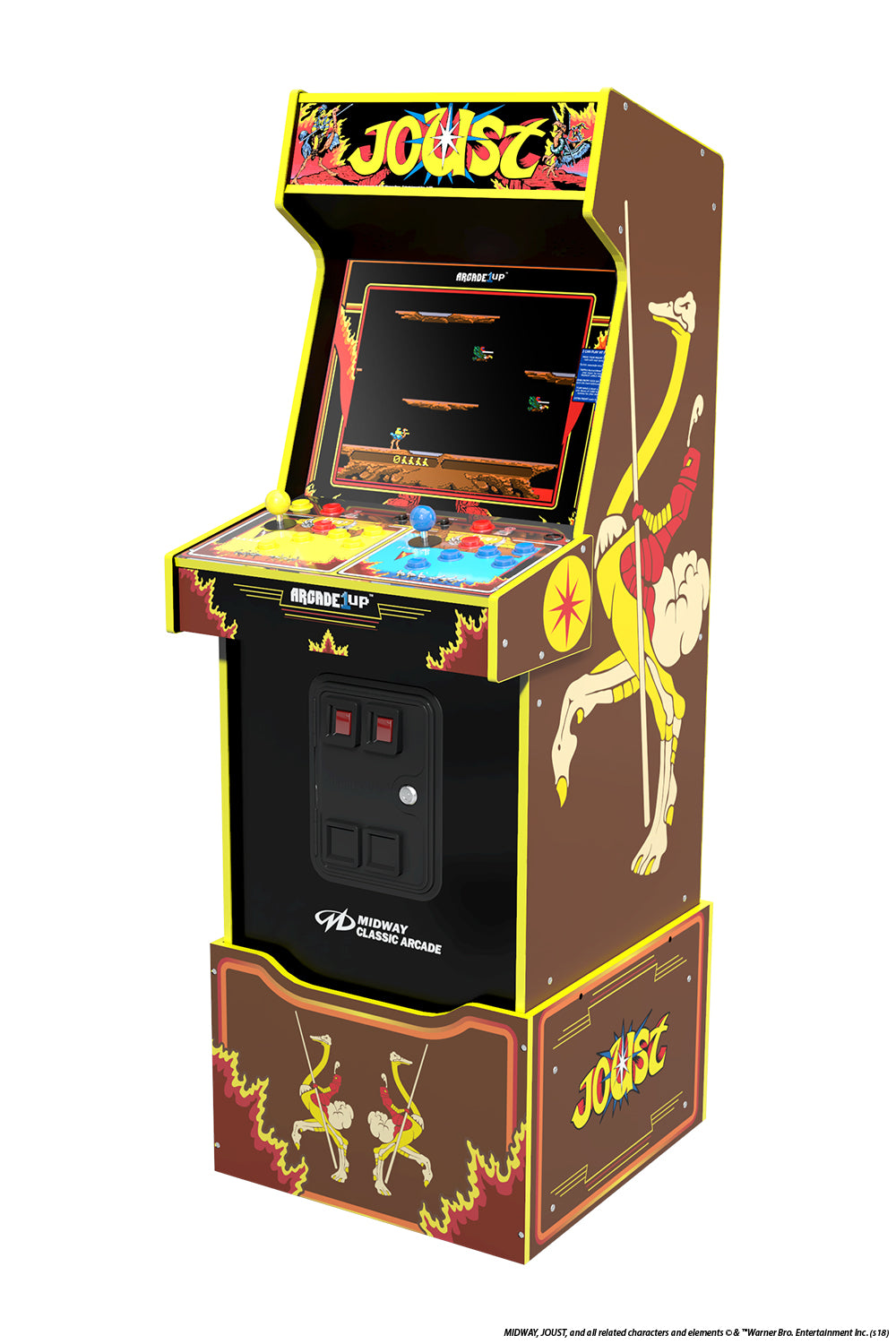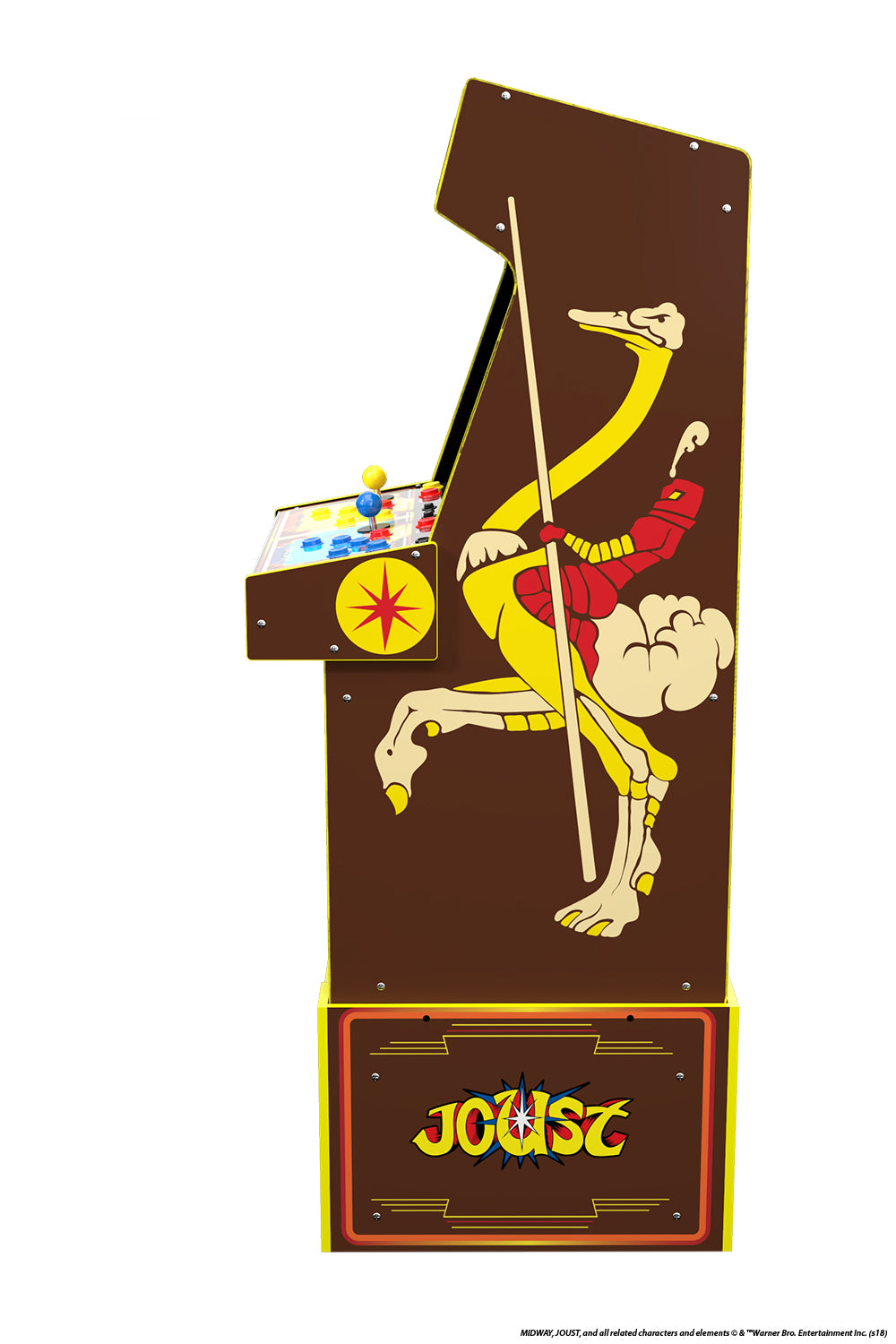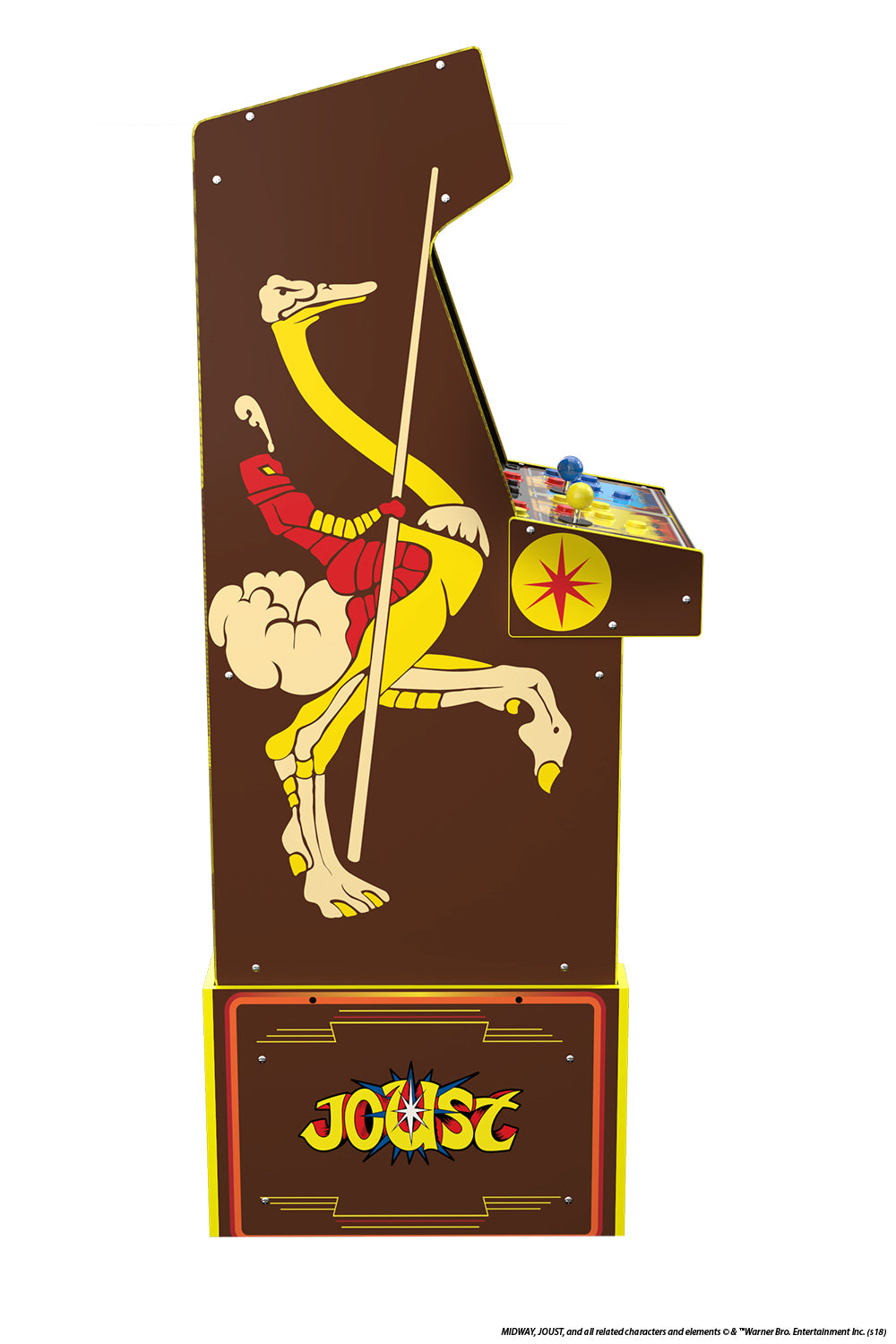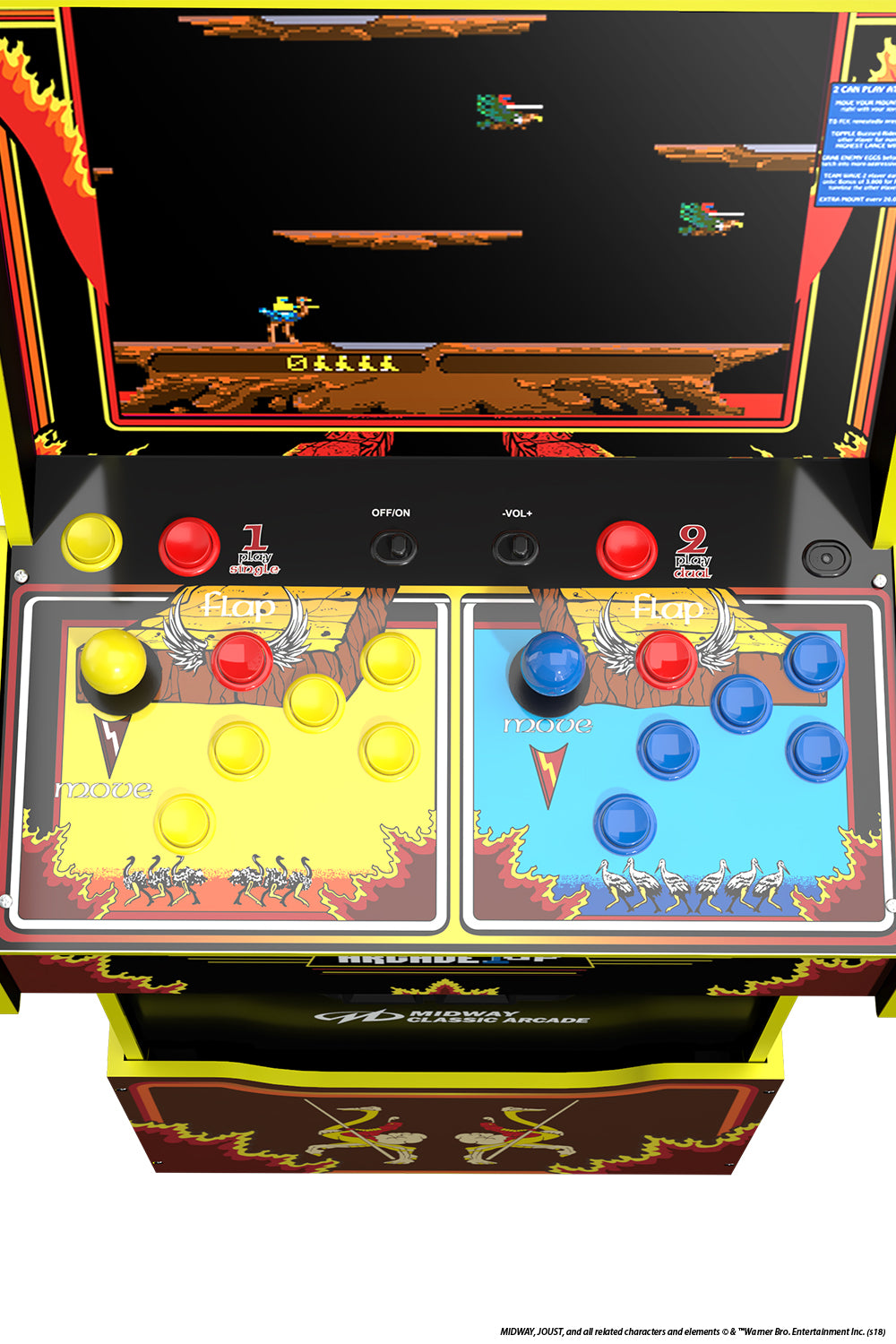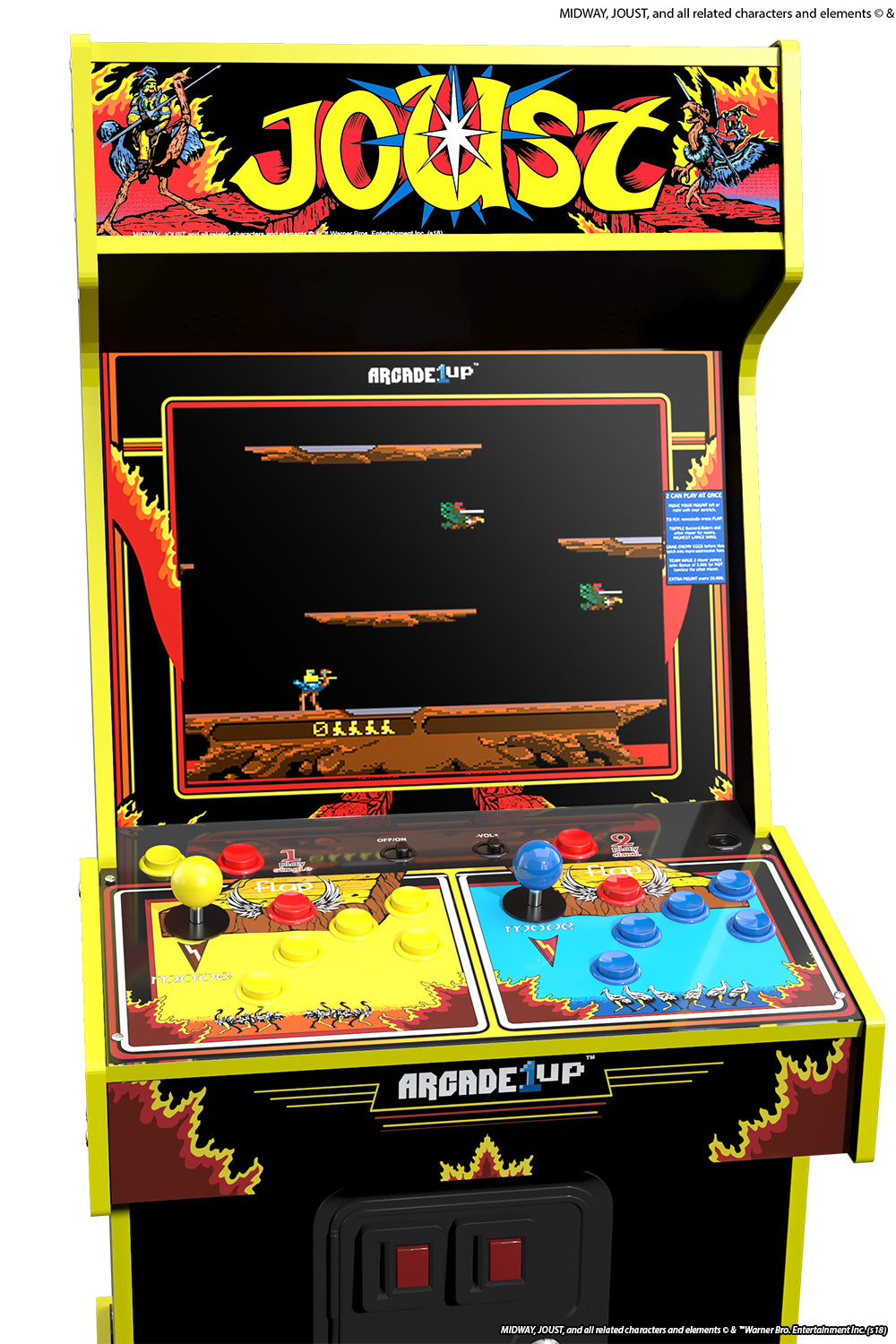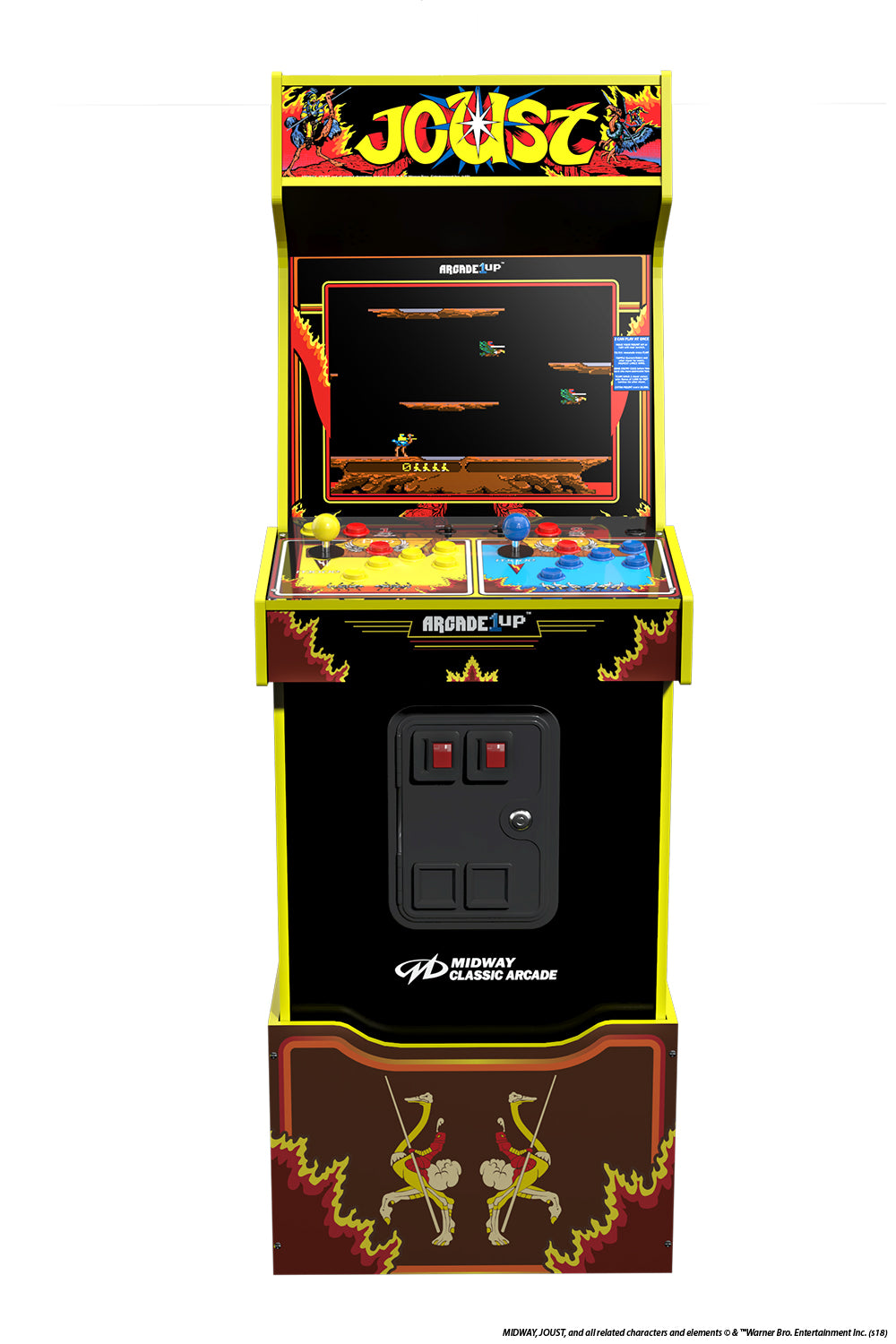 Available from our partners