Dynamic Zoom Viewing provides personalized perspective for each player.
Tactile Feedback to add levels of immersion.
Hi-Resolution Screen that adds next-level realistic depth and texture to all games.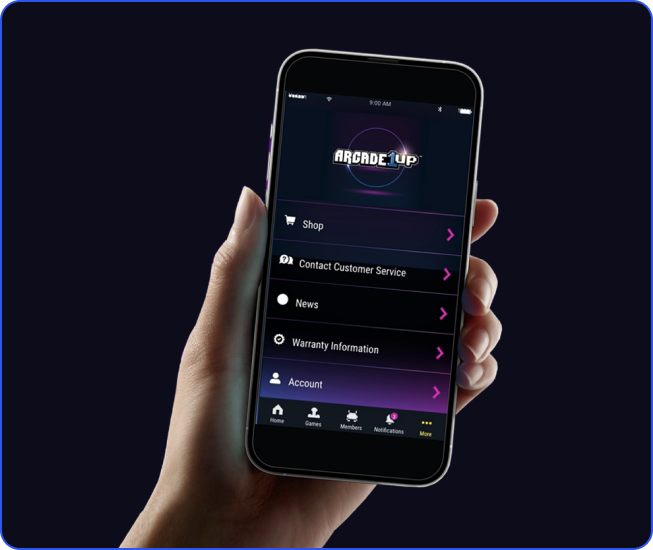 The Arcade1Up Companion App
Track online leaderboards, connext with friends for online play, register for an extended warranty, and discover the latest news - all from the palm of your hand.