Regular price
Sale price
$699.99
Unit price
per
PRODUCT DETAILS

Redefining family game rooms, game caves, and even home offices, Arcade1Up arcade machines have quickly become absolute must-haves for retrogame enthusiasts and pop-culture collectors; they play great, look great, and are instant conversation pieces.

"Cowabunga!" Turtles in Time™ plays exactly how it did in the early '90s. Take control of Leonardo, Michelangelo, Donatello, or Raphael with up to four simultaneous players, making for endless animation inspired fun.

Ready to team up for some remote play? The Turtles in Time™ home arcade game is equipped with Live WIFI; yes, you can fight your way through each level with the help of fellow retrogamers playing from their own machine!

Beautifully bold cabinet artwork (with a matching riser!), stunningly vibrant graphics, a light-up marquee, light-up deck protector, and an included exclusive stool that would make Master Splinter proud. It's time to add some Turtles to your life, with this home arcade cabinet from Arcade1Up!

Specifications:

Please note that accessories included will vary by retail partner.

Custom Shaped "Cabinet " Design
4 Players Simultaneous
WiFi Enabled for Online Play
2 games in 1
Custom Riser
Light-up Marquee
Light-up Deck Protector
Molded coin-door
Assembled Dimensions: 22.75" D x 31" W x 57.8"H
Box Dimensions: 12.75"L x 47.75"W x 23.75"H
Weight: 88lbs.
Real-Feel Arcade Controls
Coinless operation
Adjustable Variable Volume
Clear Deck Protector
Anti-Tip Over Strap
On-Screen Game Selections
In Game Settings Menu
Plugs into and AC outlet
Easy Assembly
By Tastemakers, LLC
Fully Licensed

Legal:

©2021 VIACOM INTERNATIONAL INC.  ALL RIGHTS RESERVED. NICKELODEON, TEENAGE MUTANT NINJA TURTLES AND ALL RELATED TITLES, LOGOS AND CHARACTERS ARE TRADEMARKS OF VIACOM INTERNATIONAL INC.
The Turtles in Time™ Arcade Machine Bundle available from Arcade1Up includes a riser, light-up marquee, light-up deck protector, and stool. Live WiFi enabled with no monthly subscription required.
Turtle say whaaa?! Yes, it's Turtles in Time™, courtesy of Arcade1Up!
Originally released by Konami in 1991, this side-scrollin', ninja weapon-wieldin', beat 'em up was the fan-favorite sequel to 1989's Teenage Mutant Ninja Turtles™ arcade game.
Now, three decades later, Arcade1Up is thrilled to make available Turtles in Time™ in a home arcade machine form factor. (And yep, the original Teenage Mutant Ninja Turtles™ game is included as well!)
Ships to USA and Canada only.
(Please note your card will be charged when you place your order. Canadian customers please note that shipping to your location may be subject to duties and taxes.)
View full details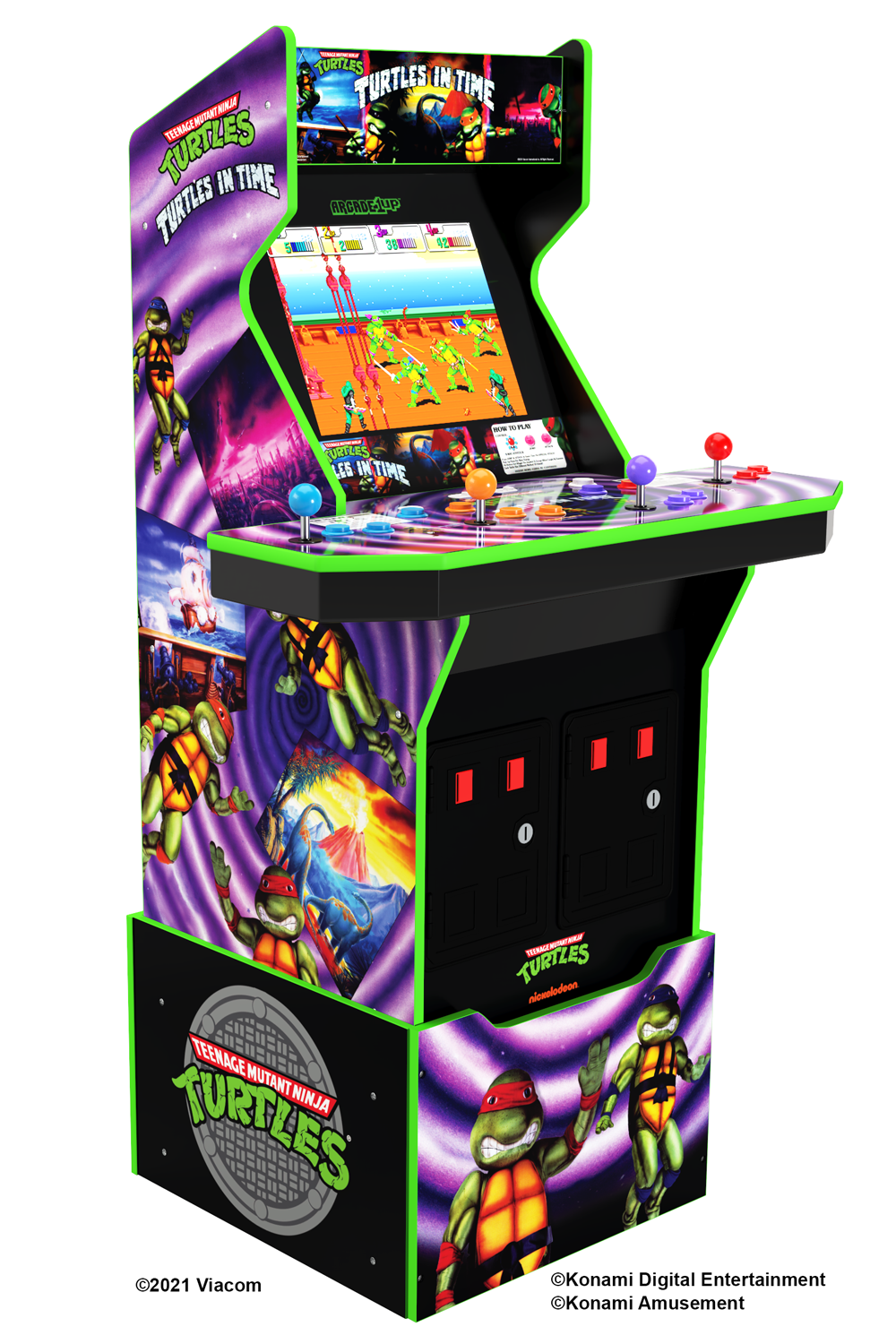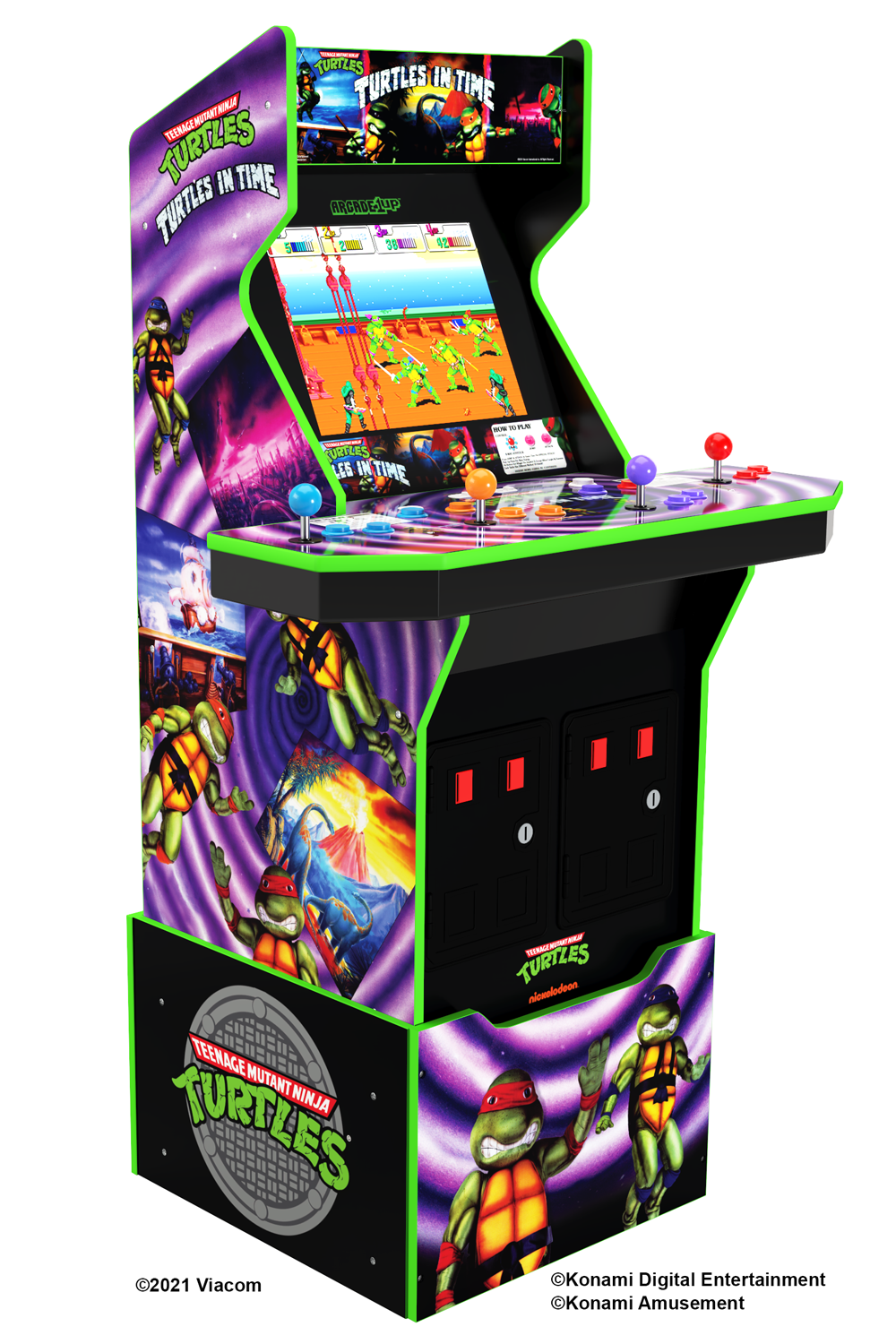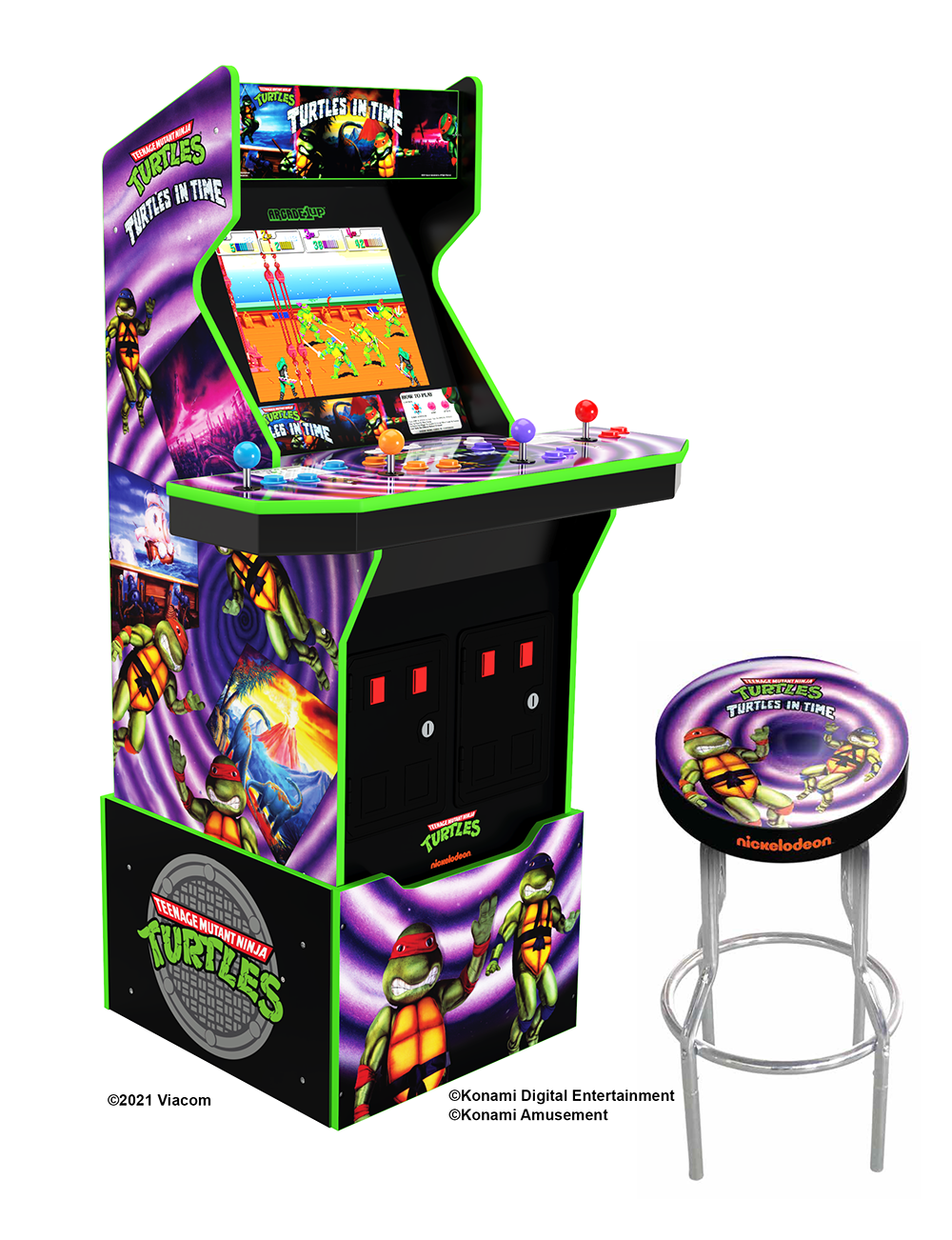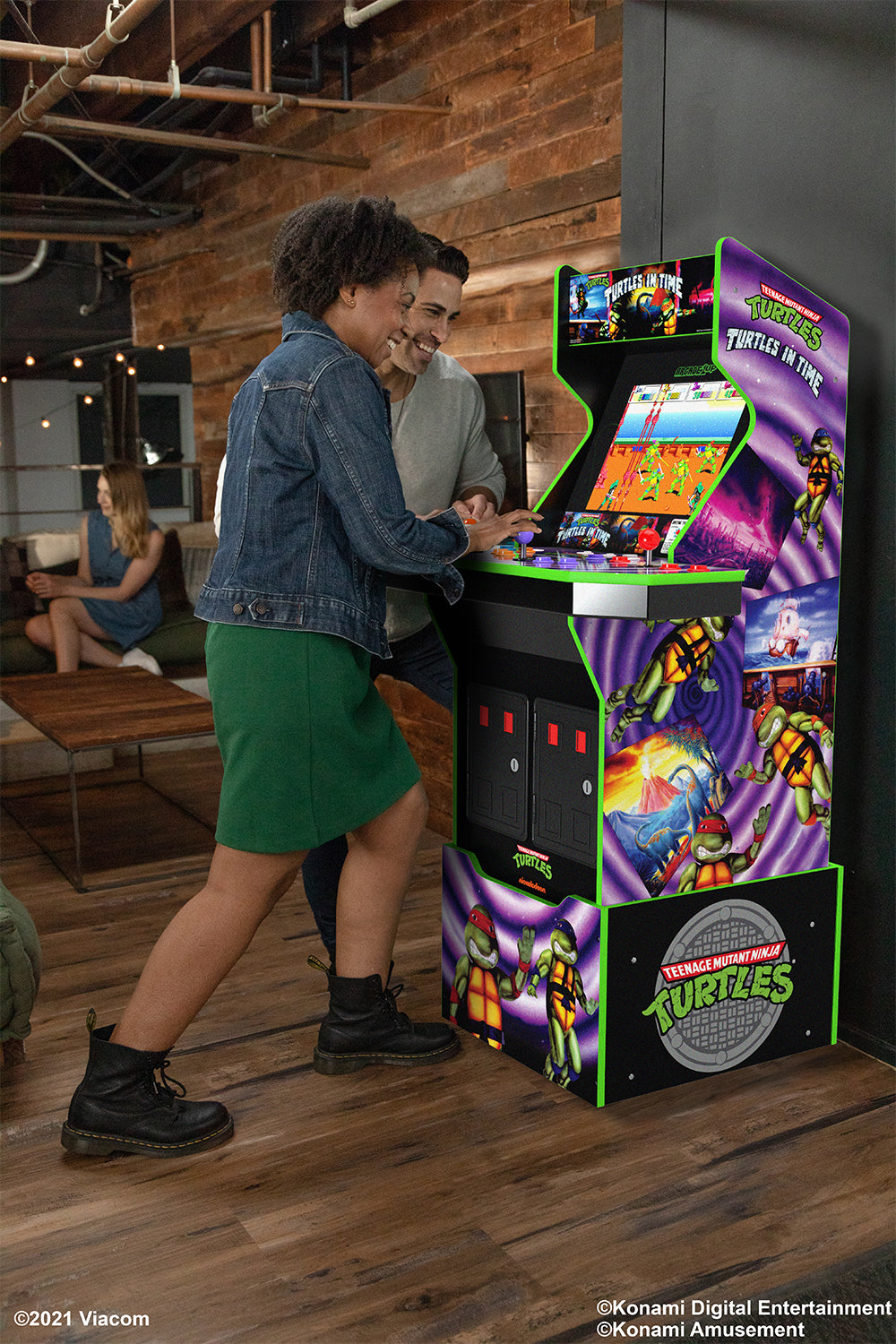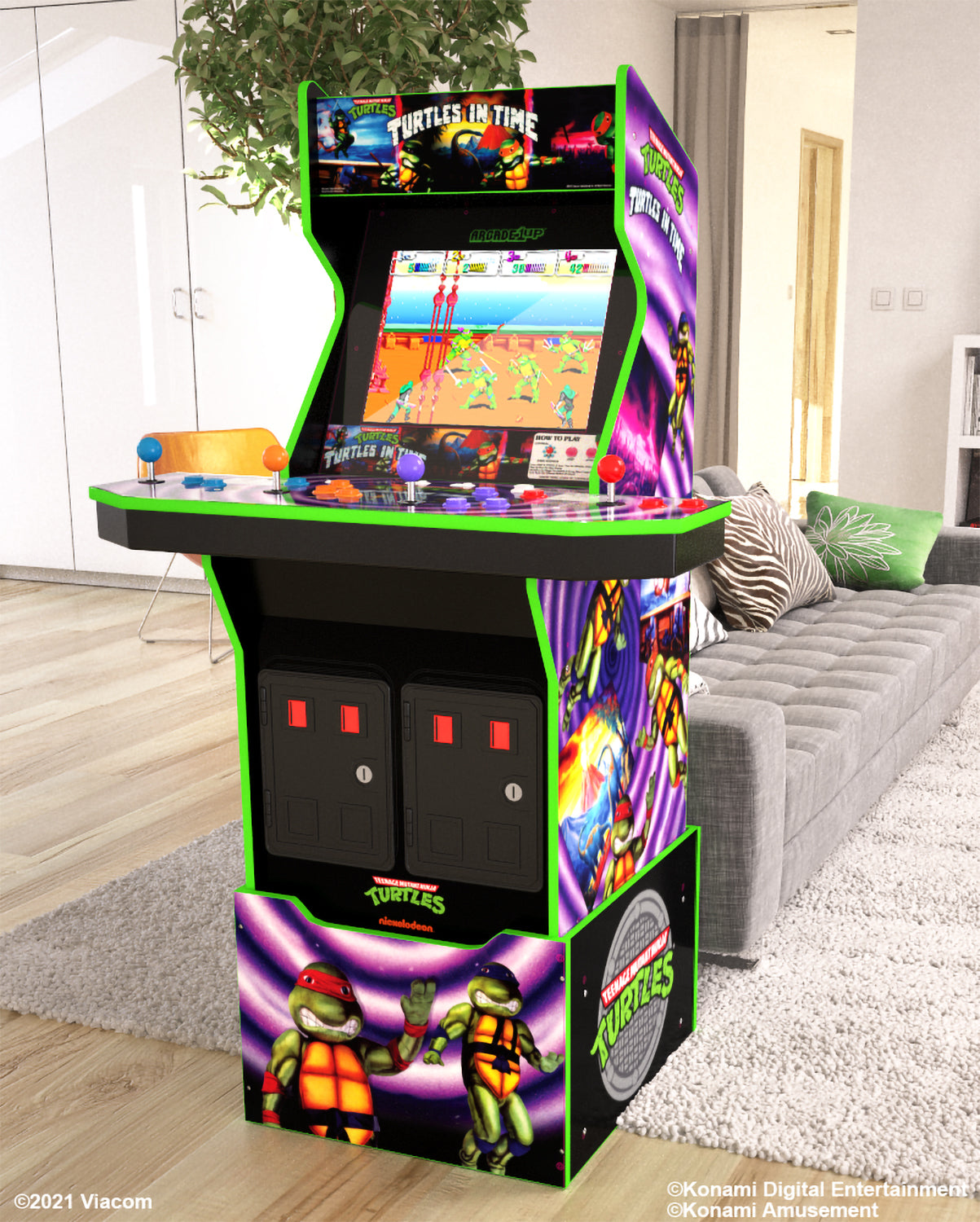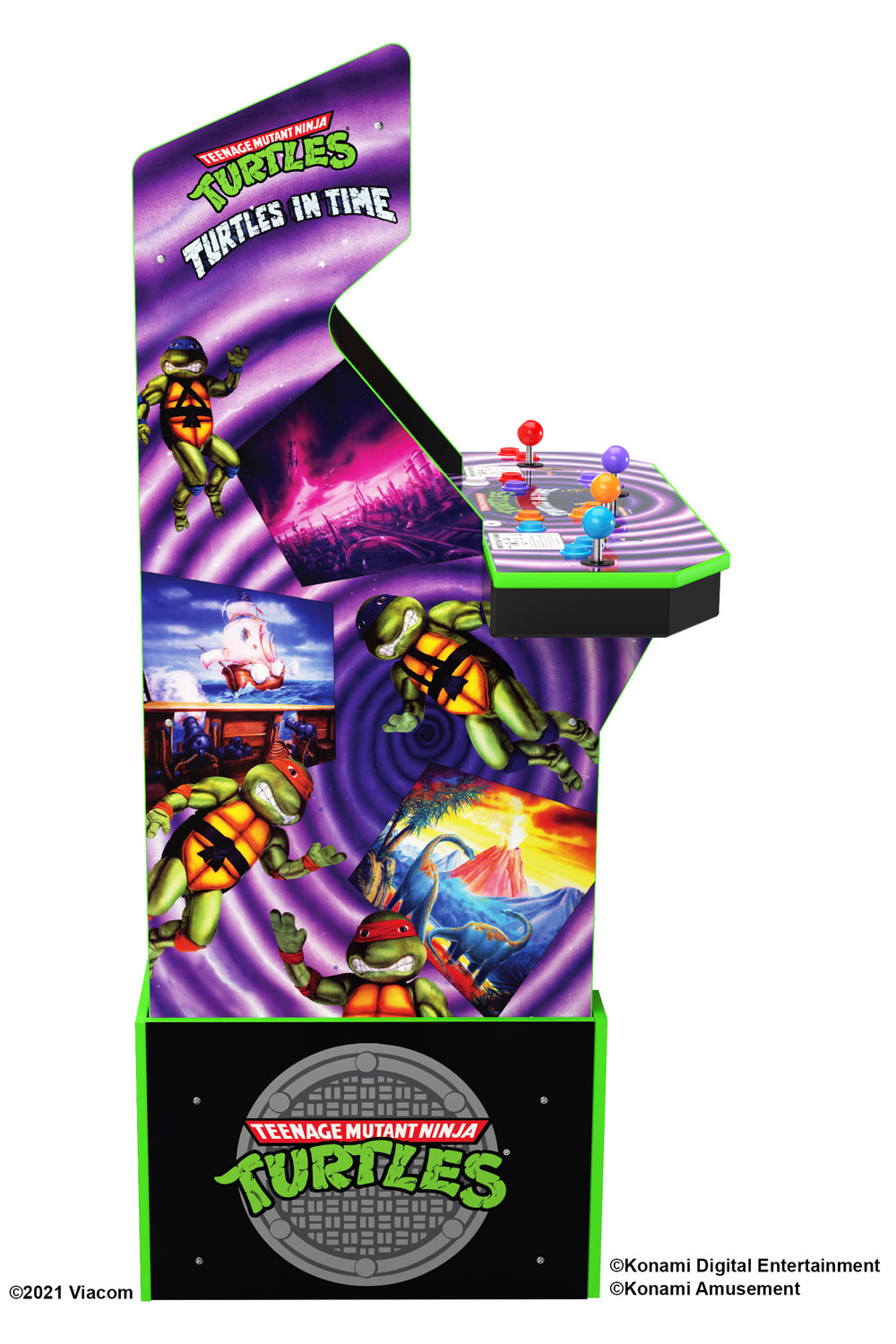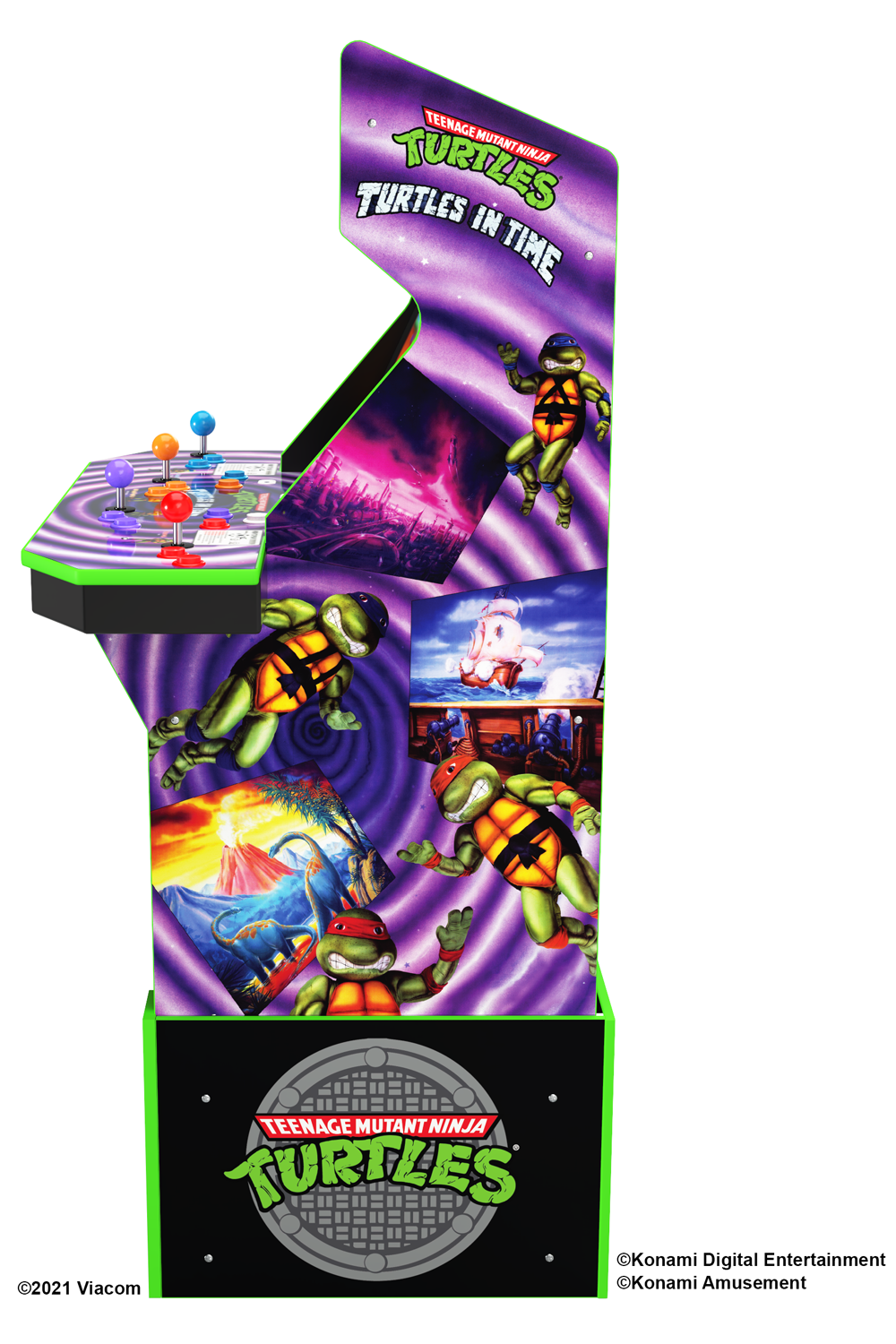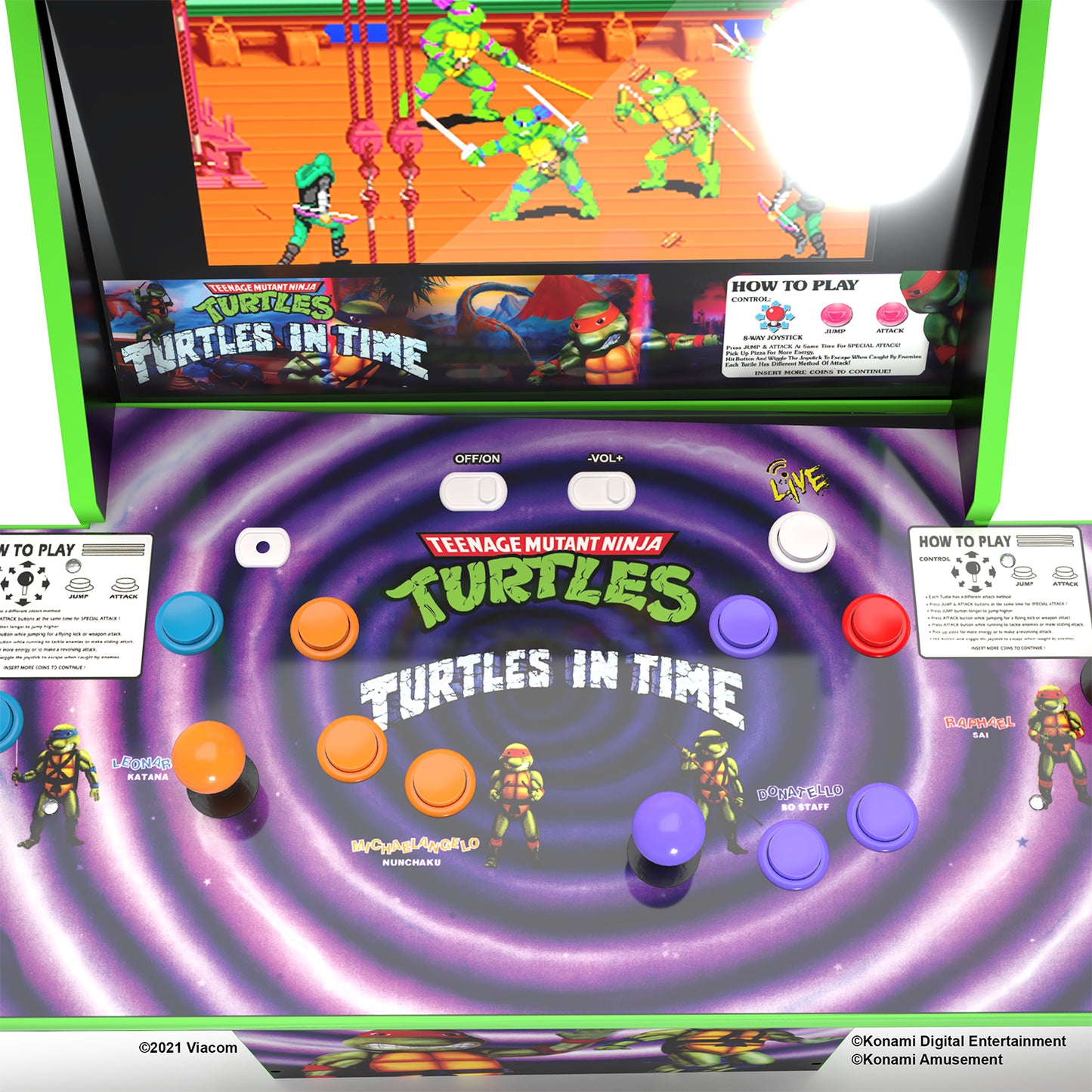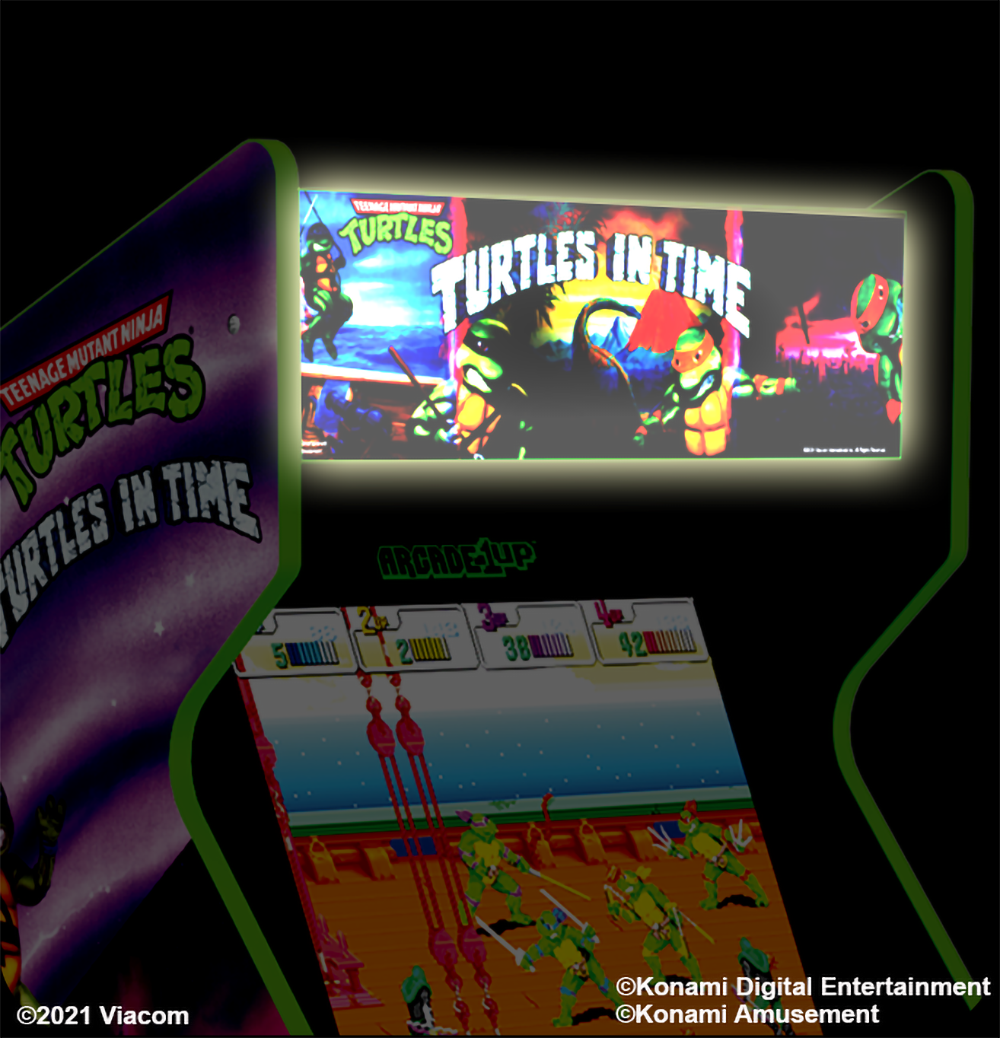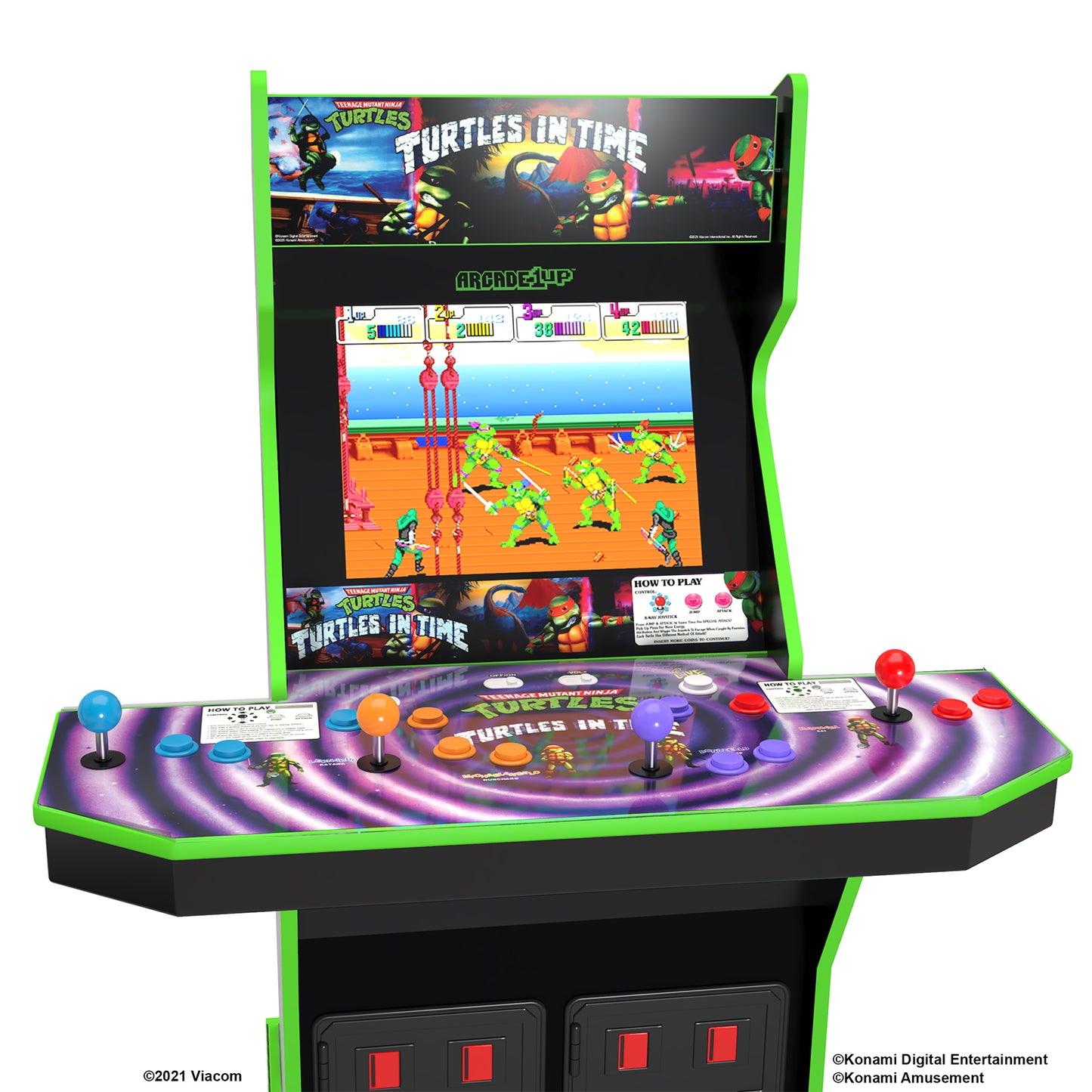 ---
Reviews
Total Reviews 214
★ 80 Review(s)