Available from our partners
PRODUCT DETAILS

Games:

Killer Instinct™
Killer Instinct™2
Battletoads Arcade™
Battletoads™ 8-bit
Battletoads™ 16-bit

Features and Specifications:

WIFI enabled for Online Play
Light-Up Marquee
Light-Up Deck Protector
Molded Coin Door
Matching Stool
Custom Riser
5 Games in 1
17" Color LCD screen
Assembled Dimensions: 22.5" D x 18.75" W x 60.75" H
Box dimensions 47.75" H x 12.25" D x 23.75" W
Cabinet Weight: 68.34 lbs
Adjustable Volume
Clear Deck Protector
Anti-Tip Over Strap

Legal:

©1994 Microsoft/Rare Ltd.

Game by Rare Ltd. Killer Instinct™ is a trademark of Microsoft and manufactured and sold by Tastemakers, LLC under license by Microsoft.
The Killer Instinct ™ Arcade Machine available directly from Arcade1Up includes a custom riser, light-up marquee, light-up deck protector, molded coin door, and exclusive stool. Live WiFi enabled for online play with no monthly subscription required.
Ships to USA and Canada only.
(Please note your card will be charged when you place your order. Canadian customers please note that shipping to your location may be subject to duties and taxes.)
Killer Instinct™. Fans loved it, critics loved it. For many retrogamer enthusiasts it's a definitive title of the mid-'90s, with the gameplay, soundtrack, and 3D-rendered graphics all revered. Relive that video game era with this stop-you-in-your-tracks arcade cabinet, that also includes Killer Instinct 2™, Battletoads™ (yes, the arcade version!), Battletoads™ 8-bit, and the 16-bit version as a bonus game.
You wanted a killer addition to your home arcade collection, and once again Arcade1Up has heard your battle cries. Killer Instinct™ is here!
Need to add some height to this cabinet? No problem, the included matching riser gets you there! Also includes a pub stool that will make any retrogamer envious. Want to pick a fight remotely? The Live WiFi feature allows you to take on opponents anywhere, playing from their own cabinet.
Renowned for providing authentic arcade experiences in a home arcade form factor, Arcade1Up game cabinets are absolute must-haves for family game rooms, man caves, or a welcome distraction in the office. They play great, look great, and are instant conversation pieces.
The Killer Instinct™ home arcade cabinet from Arcade1Up. If you're thinking, "this is awesome," your instincts serve you well.
View full details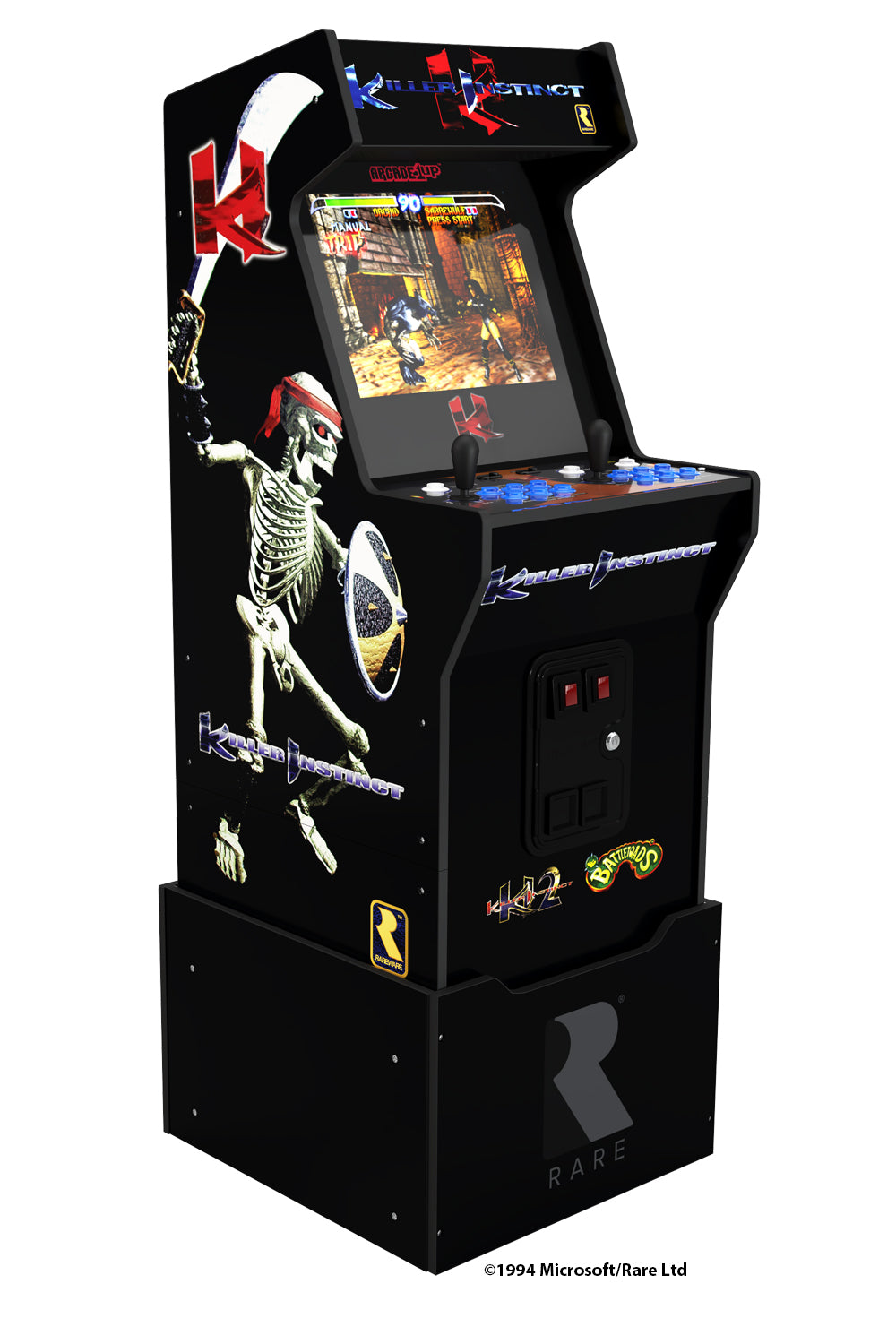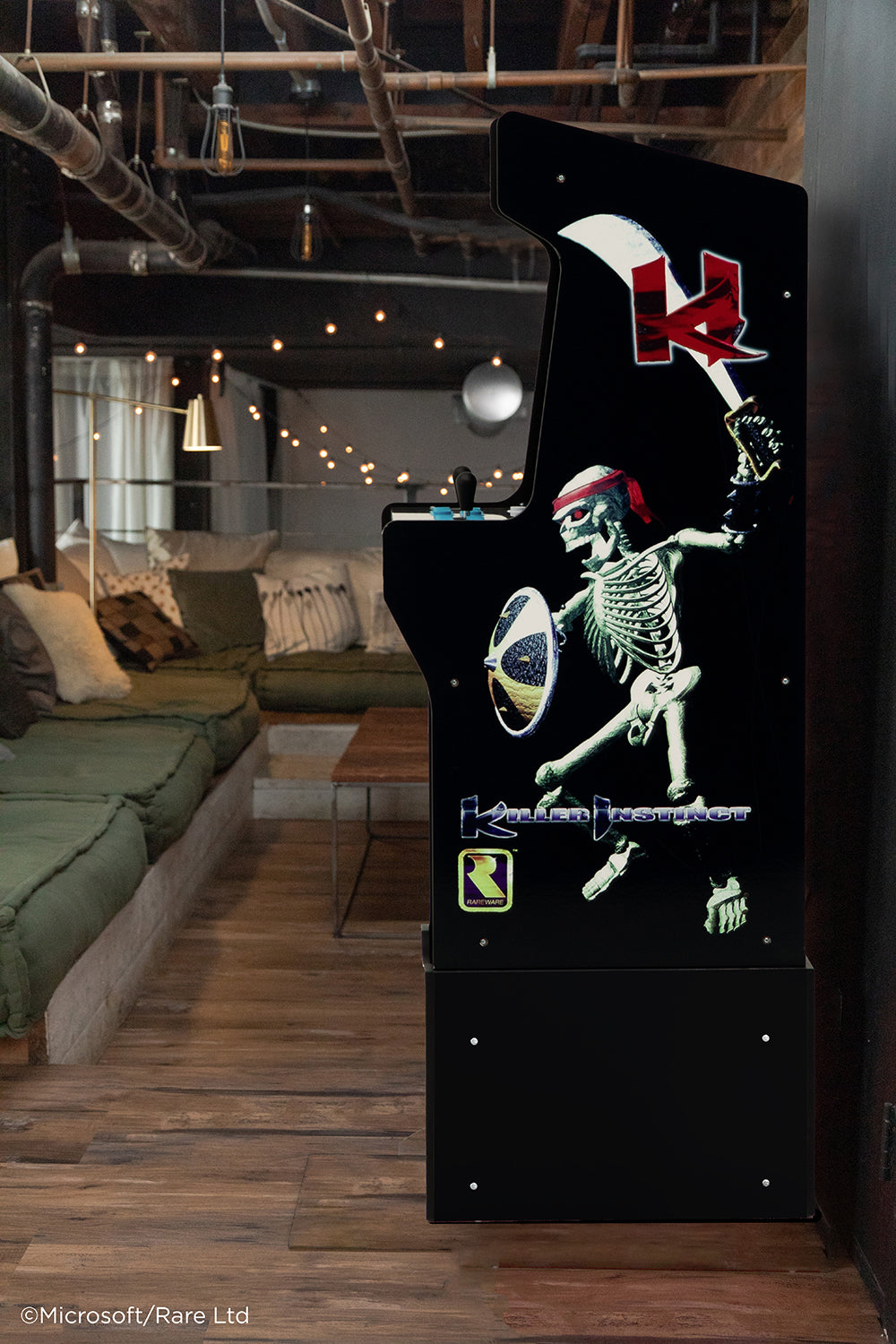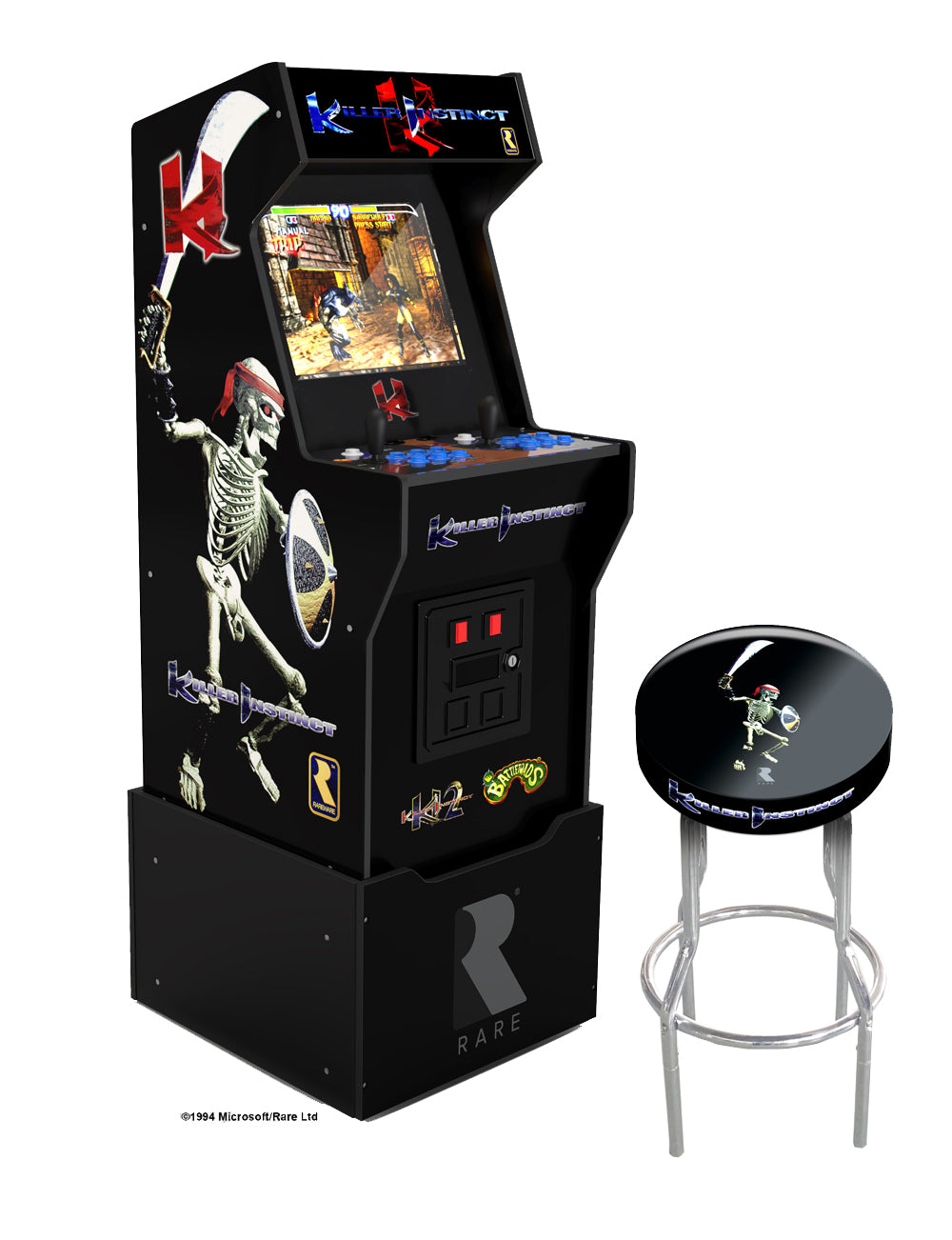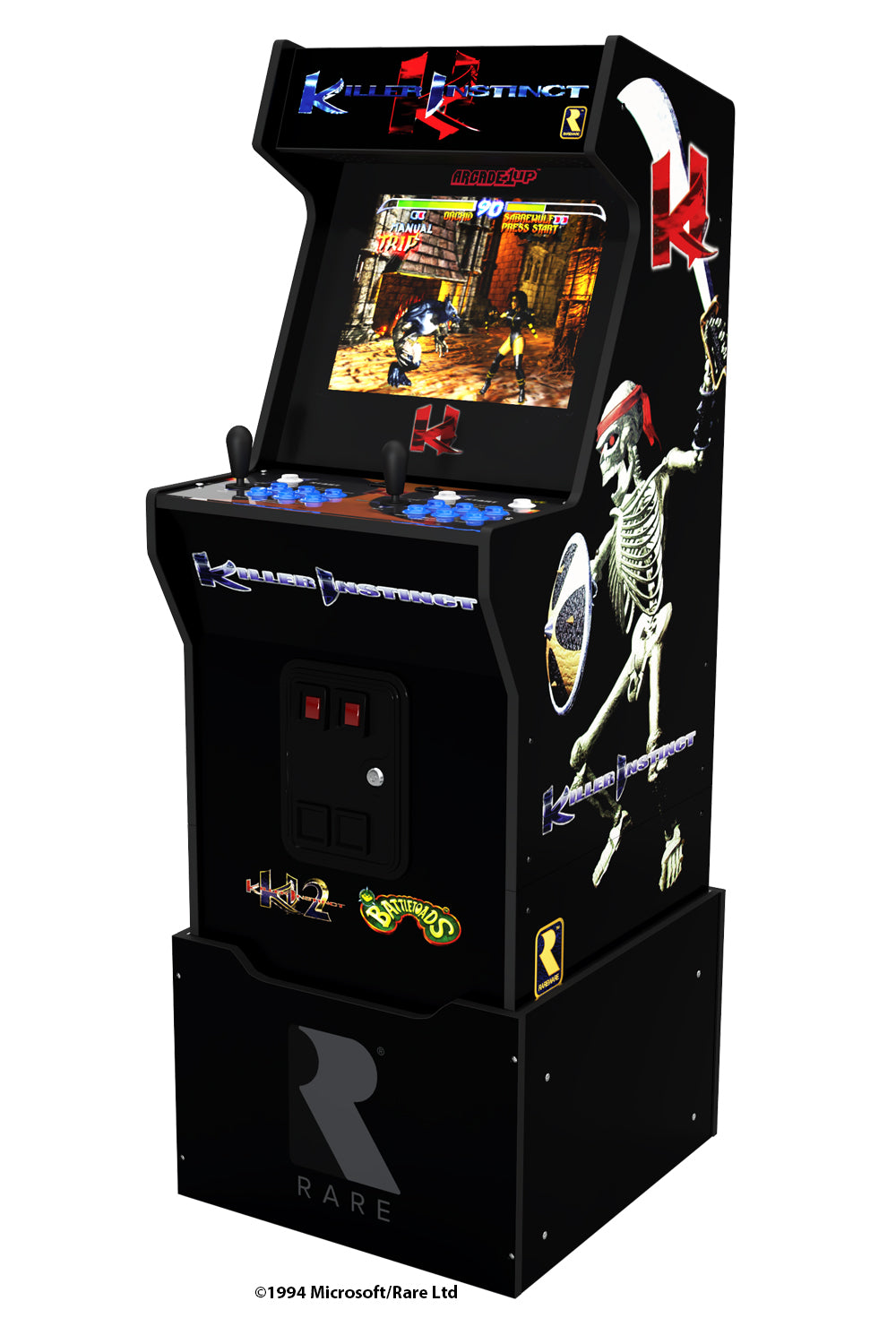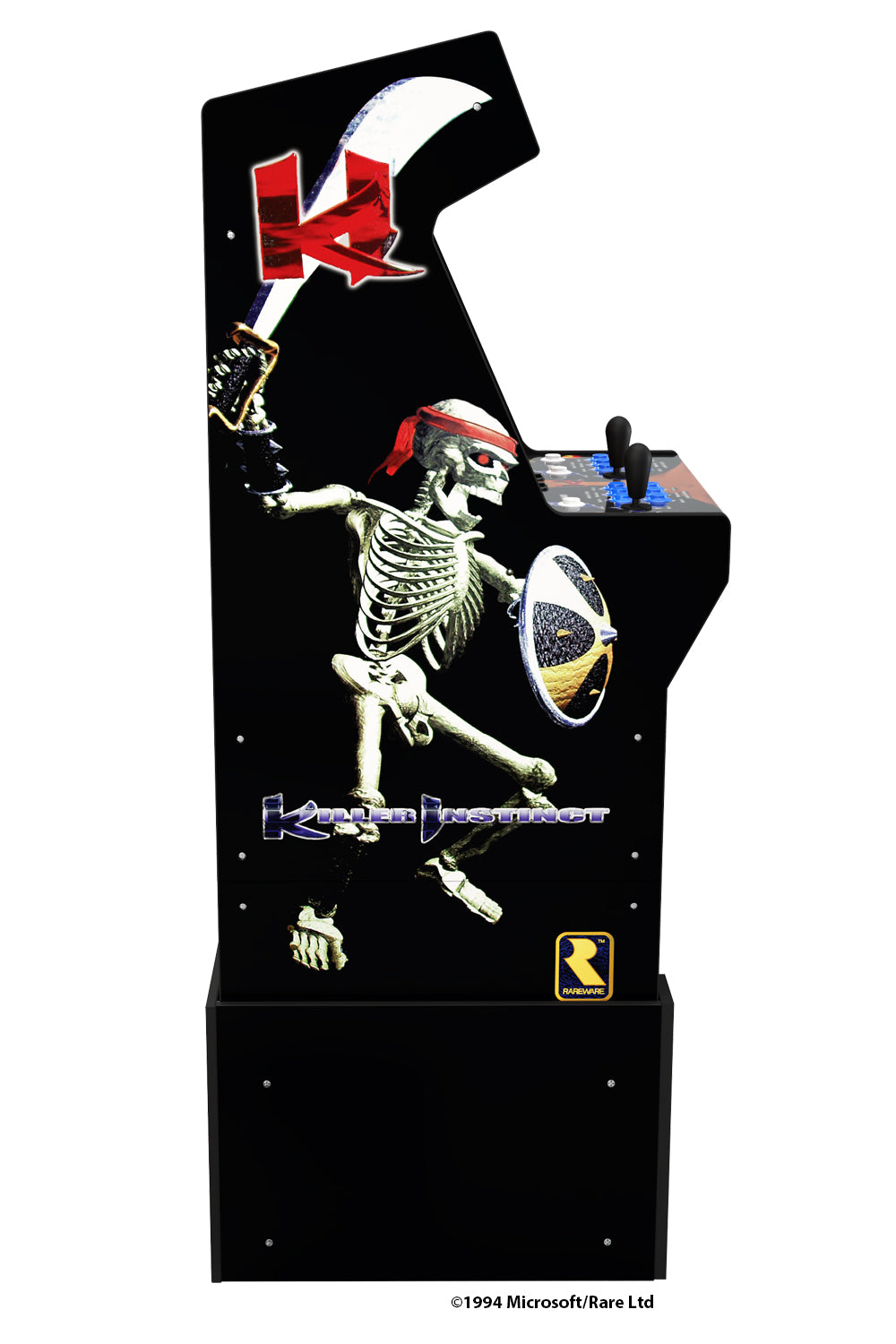 Available from our partners
---
Reviews
Total Reviews 143
★ 80 Review(s)