Sold out
PRODUCT DETAILS

Games:

GOLDEN TEE 3D ('95)
GOLDEN TEE '97
GOLDEN TEE '98
GOLDEN TEE '99
GOLDEN TEE 2K
GOLDEN TEE CLASSIC
SHUFFLE SHOT
WORLD CLASS BOWLING

Features:

New streamlined design side panels, standing an impressive 66" tall
New 19" screen
Light-Up Marquee
Upgraded speakers and speaker grills
Faux molded coin doors
Real feel arcade controls.
Large 3" trackball
WiFi Leaderboards, with no monthly subscription required.

Specifications:

Assembled Dimensions: 21.75" D x 22" W x 66" H
Box Dimensions: 10.0" D x 45.0" W x 24.0" H
Weight: 99.2 lbs
Adjustable Volume
Clear Deck Protector
Anti-Tip Over Strap

Equipped with a high-quality classic trackball, GOLDEN TEE 3D is sure to add another dimension to your short game. Want to see how you measure up to other retrogaming golfers? No problem, included are WiFi Leaderboards, with absolutely no monthly subscription required.

Oh, and when you're ready to mix it up, get off the course and into the lanes: also included are SHUFFLESHOT, and WORLD CLASS BOWLING. Throwback arcade awesomeness strikes again.

Arcade1Up's new GOLDEN TEE 3D home arcade machine is here, much bigger and much better than ever. Don't get stuck on the beach ace, it's swing time!

Legal:

GOLDEN TEE® GOLF, ITS®, INCREDIBLE TECHNOLOGIES®, IT®, AND IT incredible TECHNOLOGIES® are properties of Incredible Technologies, inc. All Rights Reserved
Ships to USA and Canada only. (Please note your card will be charged when you place your order. Canadian customers please note that shipping to your location may be subject to duties and taxes.)
Tee time is anytime with the new GOLDEN TEE 3D home arcade machine, from Arcade1Up! Play on your own, or grab some friends and hit the links on this massive 66" tall single piece game cabinet, sportin' a 19" screen for the first time on an Arcade1Up title.
Bringing you authentic (and yes, way nostalgic!) arcade experiences in an easily assembled design, Arcade1Up game machines are must-haves for your family game room, home bars, or a welcome distraction in the office. They play great, look great, and are instant conversation pieces. No quarters required!
Your golfin' buddies will be green with envy over the golden game list inside: GOLDEN TEE '97, GOLDEN TEE '98, GOLDEN TEE '99, GOLDEN TEE 2K, and GOLDEN TEE CLASSIC. Switch up to any included game at will, with the easy to navigate on-screen menus.
View full details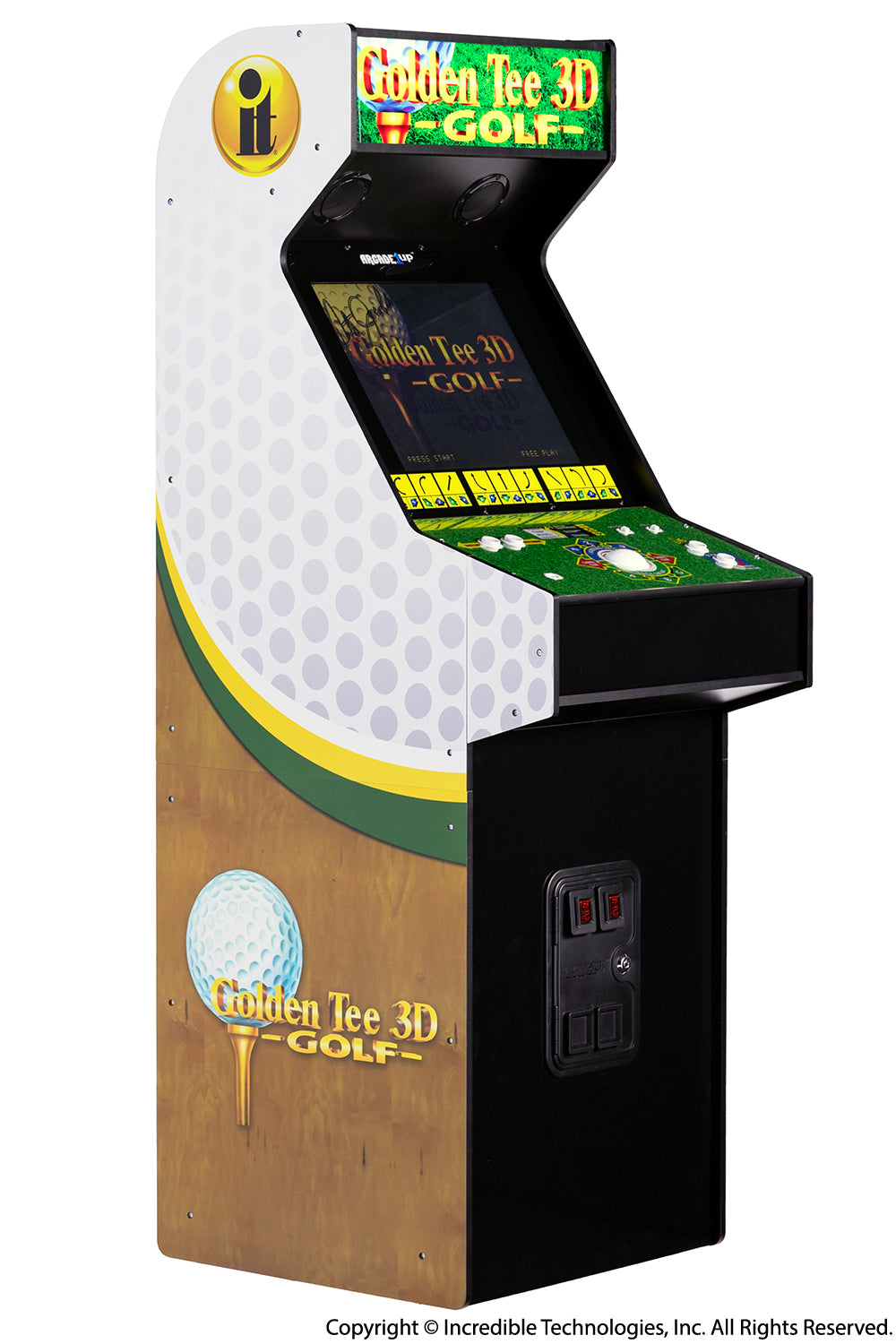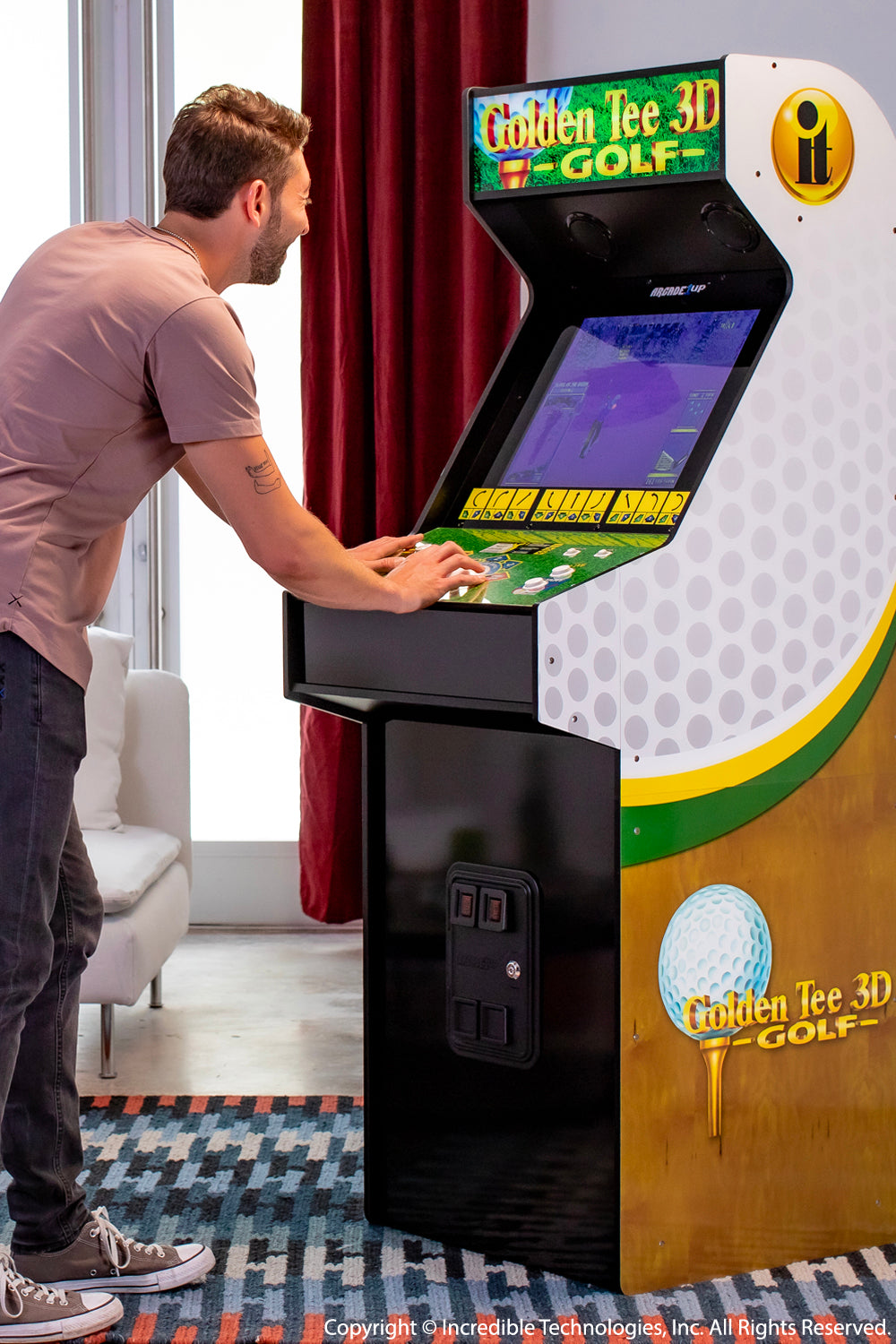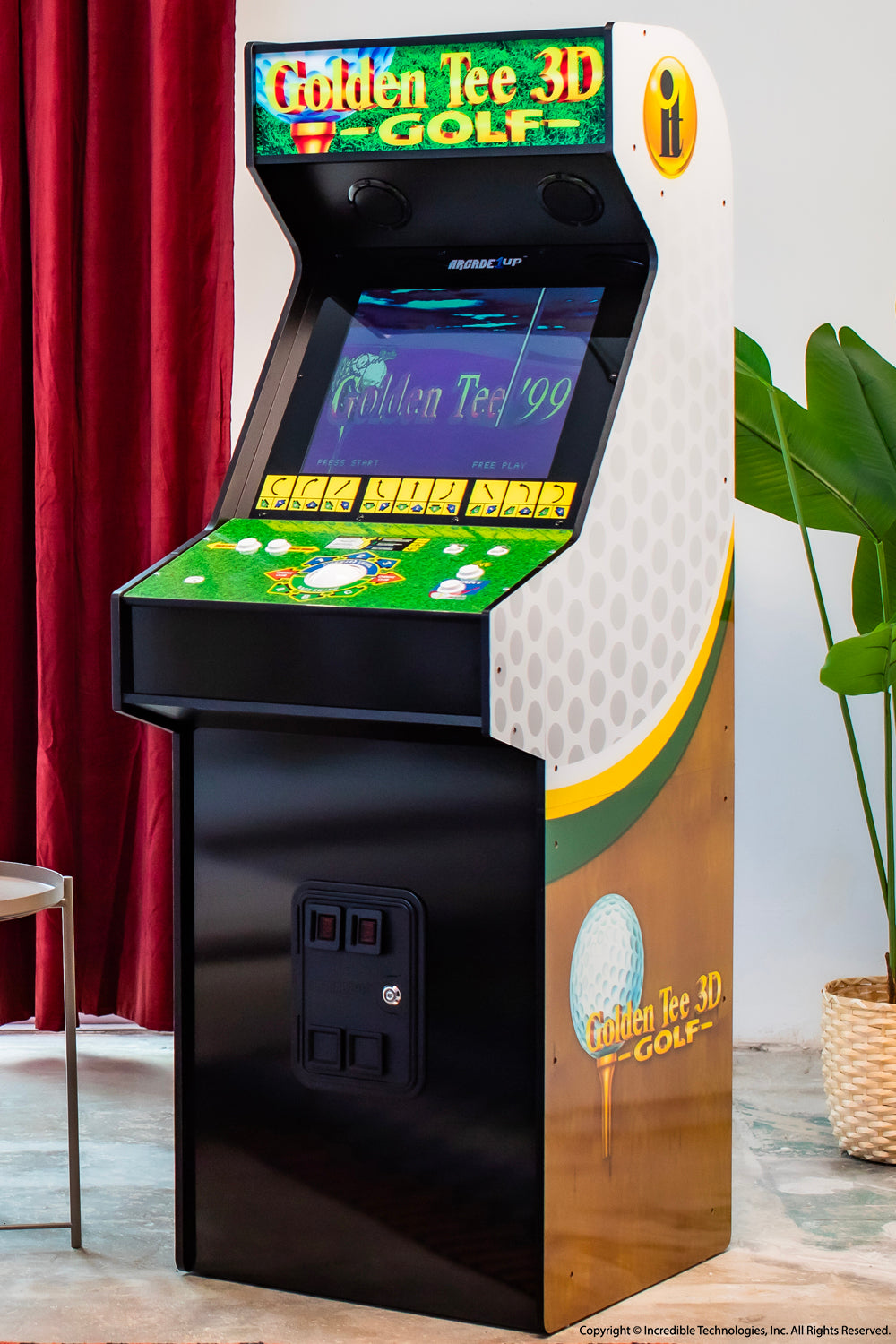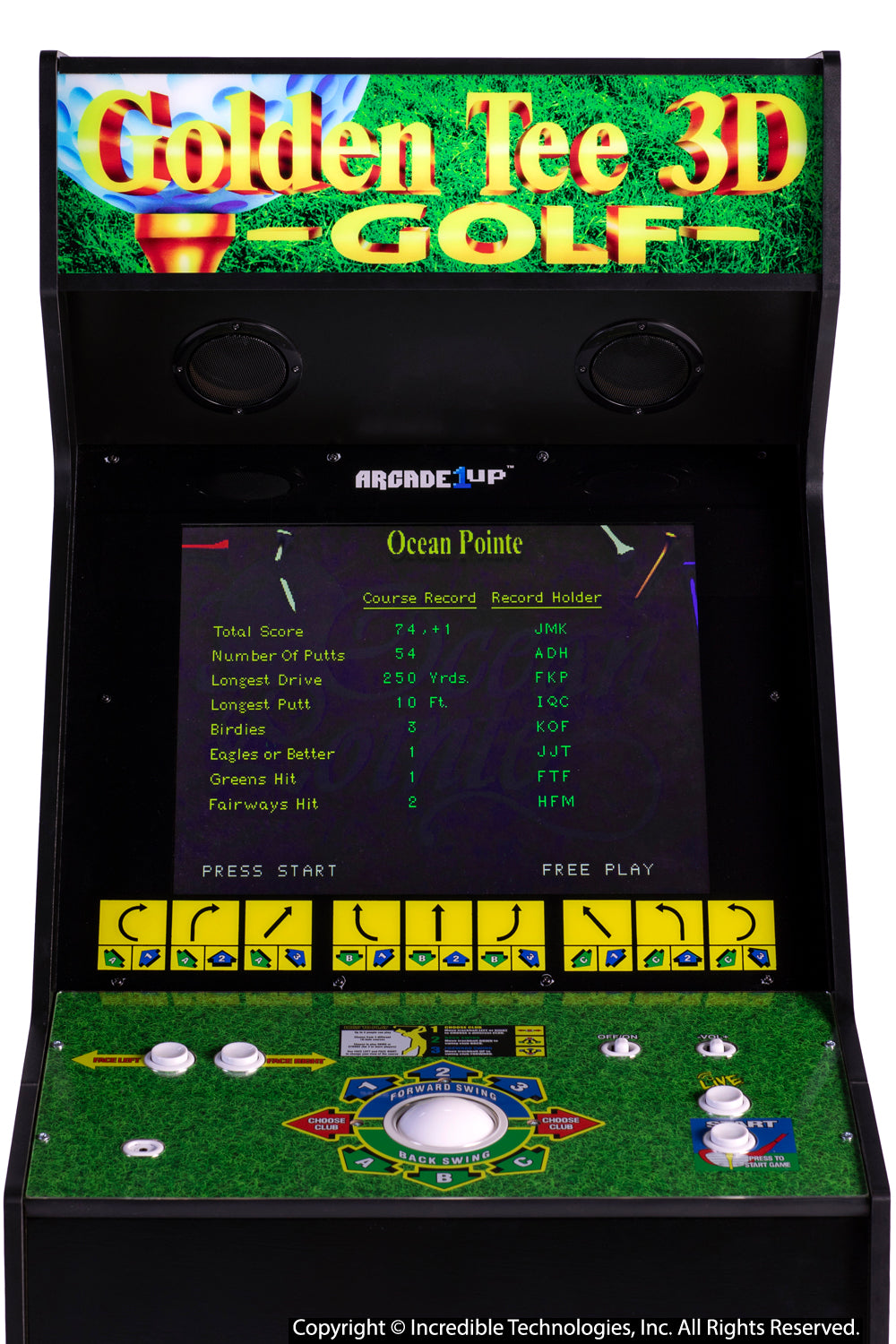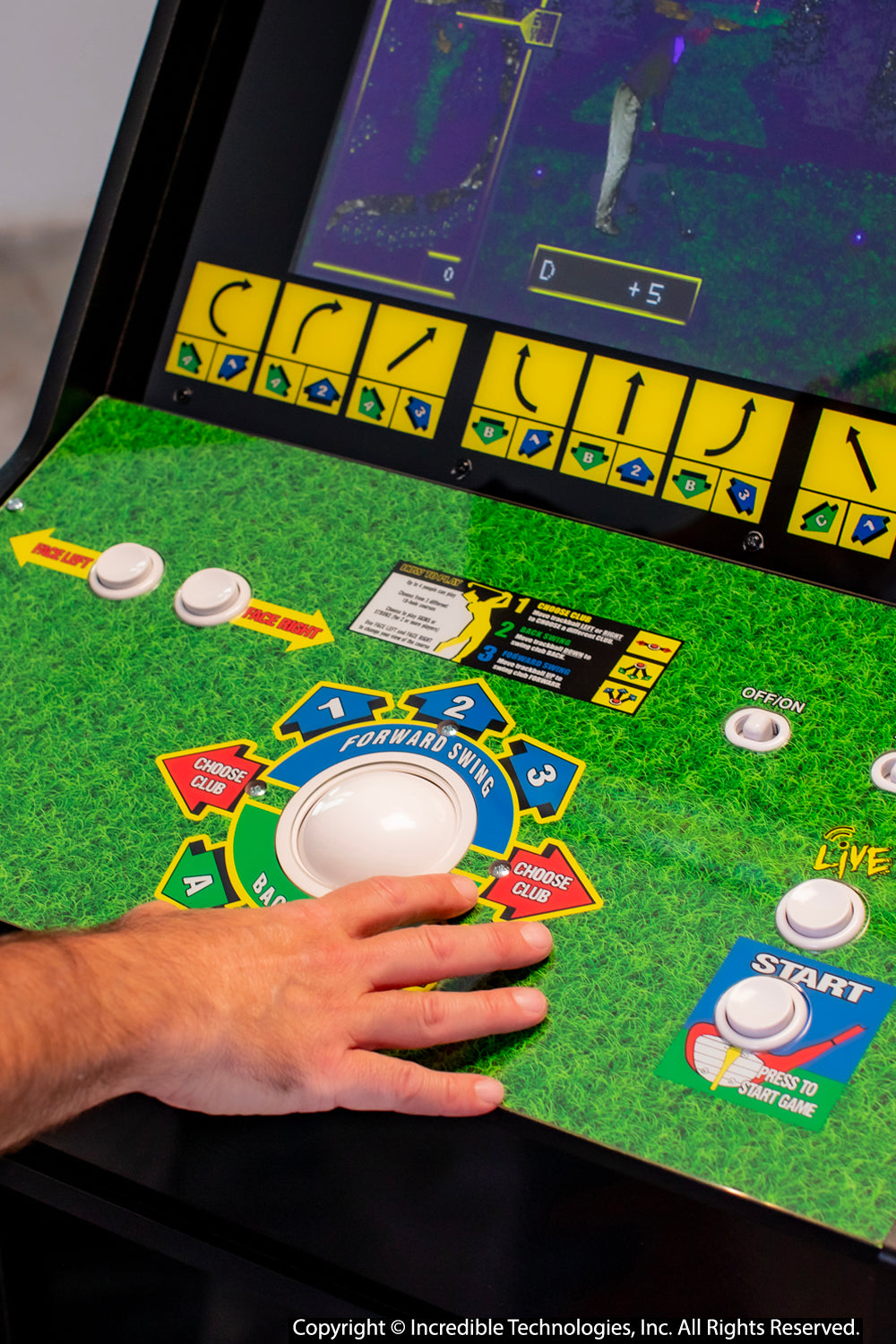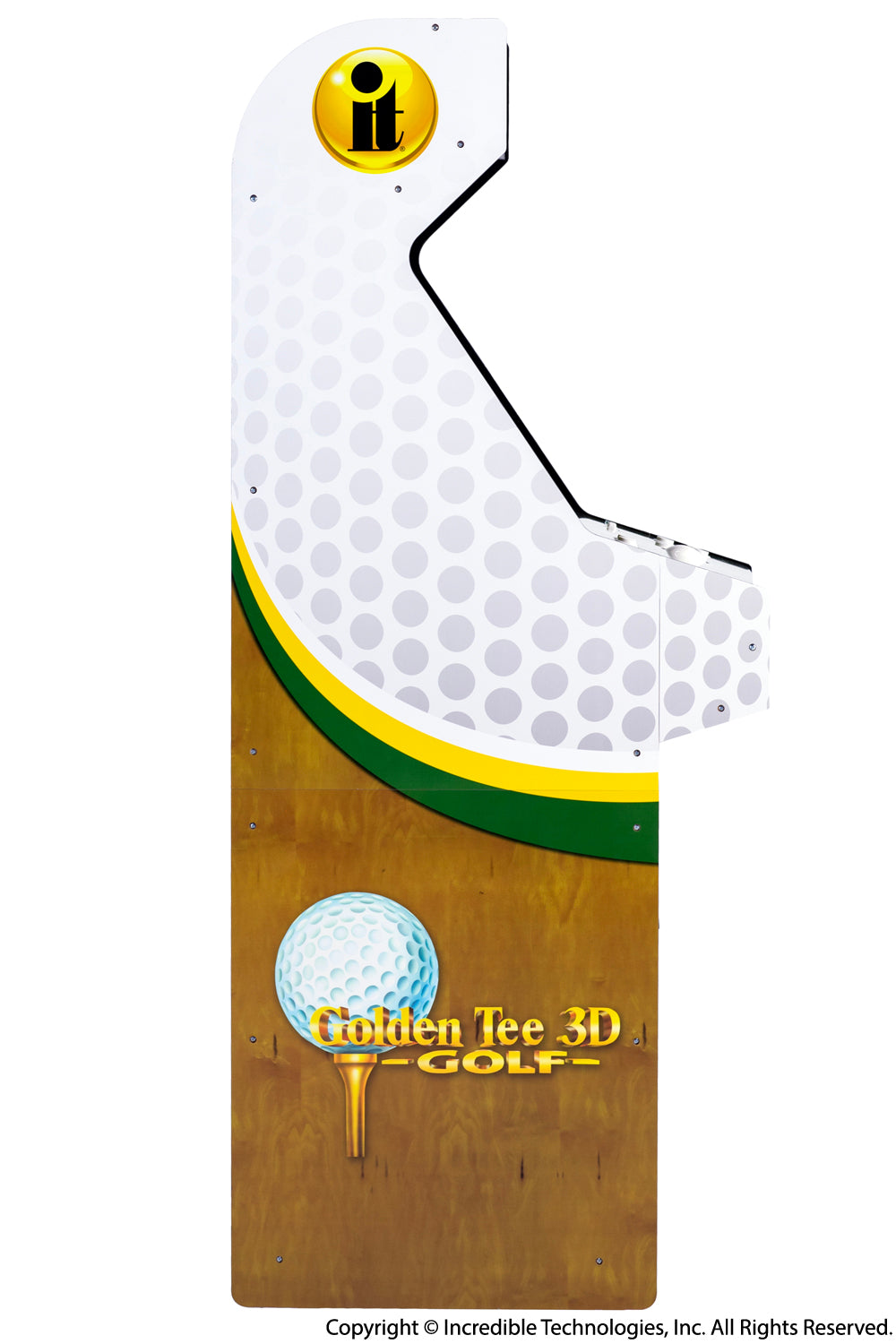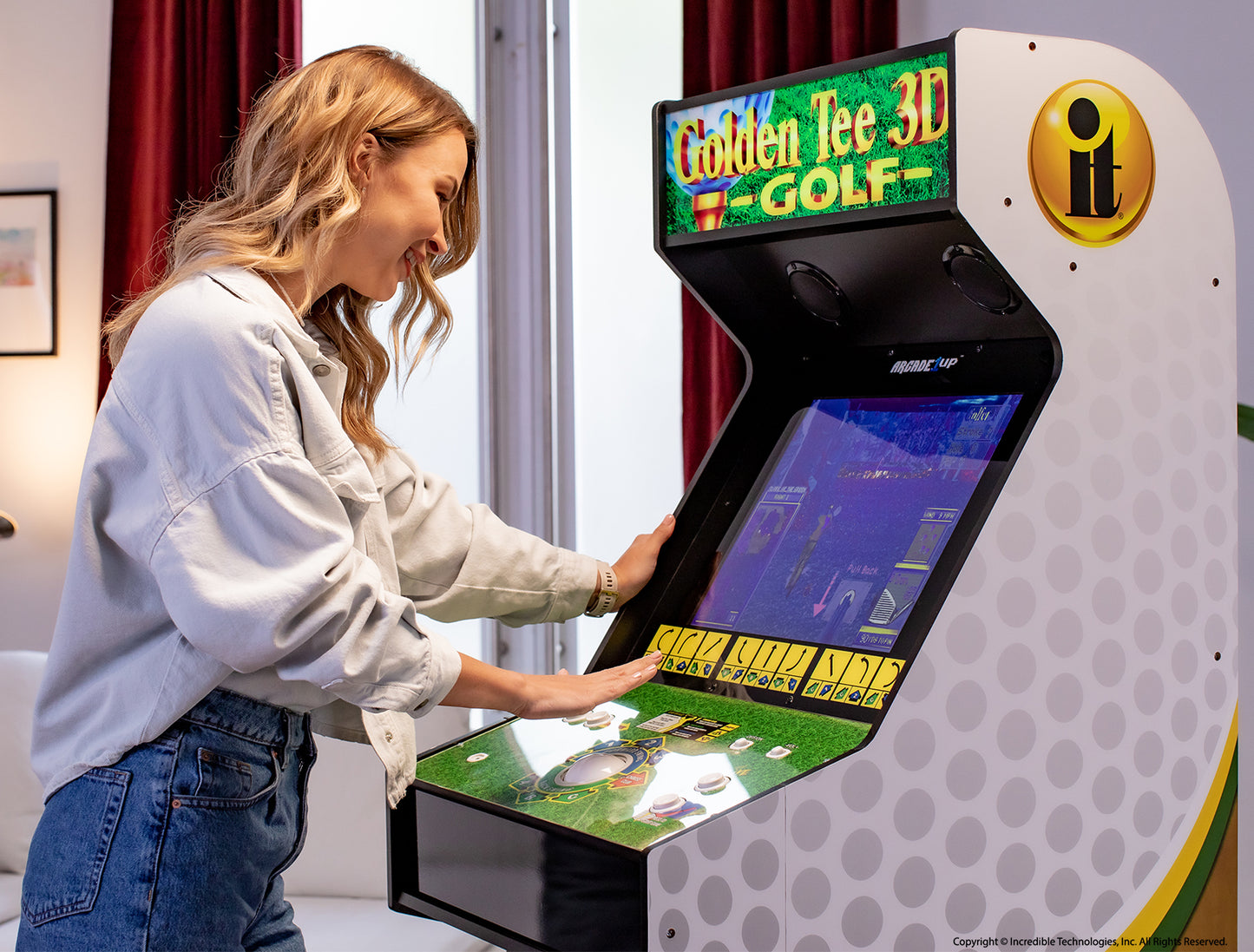 ---
Reviews
Total Reviews 218
★ 80 Review(s)