Regular price
Sale price
$499.99
Unit price
per
ORDER AT BEST BUY
PRODUCT DETAILS

Specifications:

Assembled Dimensions: 22.44" D x 18.82" W x 61"H
Box dimensions: 37.75 W" x 8.25 D" x 23.75 H"
Weight: 68 lbs
Adjustable Volume
Anti-Tip Over Strap
Plug covers for side screw holes
Assembly Required

Features:

Wi-F Leaderboards to challenge players from across the country!
Sleek Cabinet Design
Light-up Marquee
Molded Coin Door for Authentic Arcade Look
Dual Speakers for crisp arcade sound
BOE 17 Inch Color Monitor
Real feel Joysticks and Buttons
Over 5 feet tall
12 Classic Games

Game List:

Ms. PAC-MAN
GALAGA
GALAGA'88
GALAXIAN
DIG DUG
DIG DUG II
MAPPY
RALLY-X
ROLLING THUNDER
ROMPERS
TOWER OF DRUAGA
KING AND BALLOON

Legal:

Ms. PAC-MAN™& ©BANDAI NAMCO Entertainment Inc.

GALAGA™& ©BANDAI NAMCO Entertainment Inc.

GALAXIAN&©BANDAI NAMCO Entertainment Inc.

DIG DUG™& ©BANDAI NAMCO Entertainment Inc.

DIGDUG™II& ©BANDAI NAMCO Entertainment Inc.

RALLY-X™& ©BANDAI NAMCO Entertainment Inc.

THE TOWER OF DRUAGA™& ©BANDAI NAMCO Entertainment Inc.

GALAGA™88'& ©BANDAI NAMCO Entertainment Inc.

MAPPY™& ©BANDAI NAMCO Entertainment Inc.

ROLLING THUNDER™& ©BANDAI NAMCO Entertainment Inc.

ROMPERS™& ©BANDAI NAMCO Entertainment Inc.

KING & BALLOON™& ©BANDAI NAMCO Entertainment Inc.

Disclaimer: Specifications and features may vary
Prince Charles and Lady Diana, Luke and Laura, Ms. PAC MAN and GALAGA all made 1981 a year of iconic unions.  With 12 classic games; from 1981, you've got yourself hours of retro gaming fun.  The Deluxe Edition features a crisp 17" LCD that brings all the visual details to life; a real-feel joystick and buttons, and integrated dual speakers that make this a perfect at home retro arcade experience.
The sleek, single cabinet design and lit marquee give it an impressive look that would add character and class to any room in the house.  The faux front coin door provides that authentic retro look, that will have you instinctively searching your pockets for quarters.
And now with WIFI leaderboards, you can post your scores and compete with friends and gamers across the country.
View full details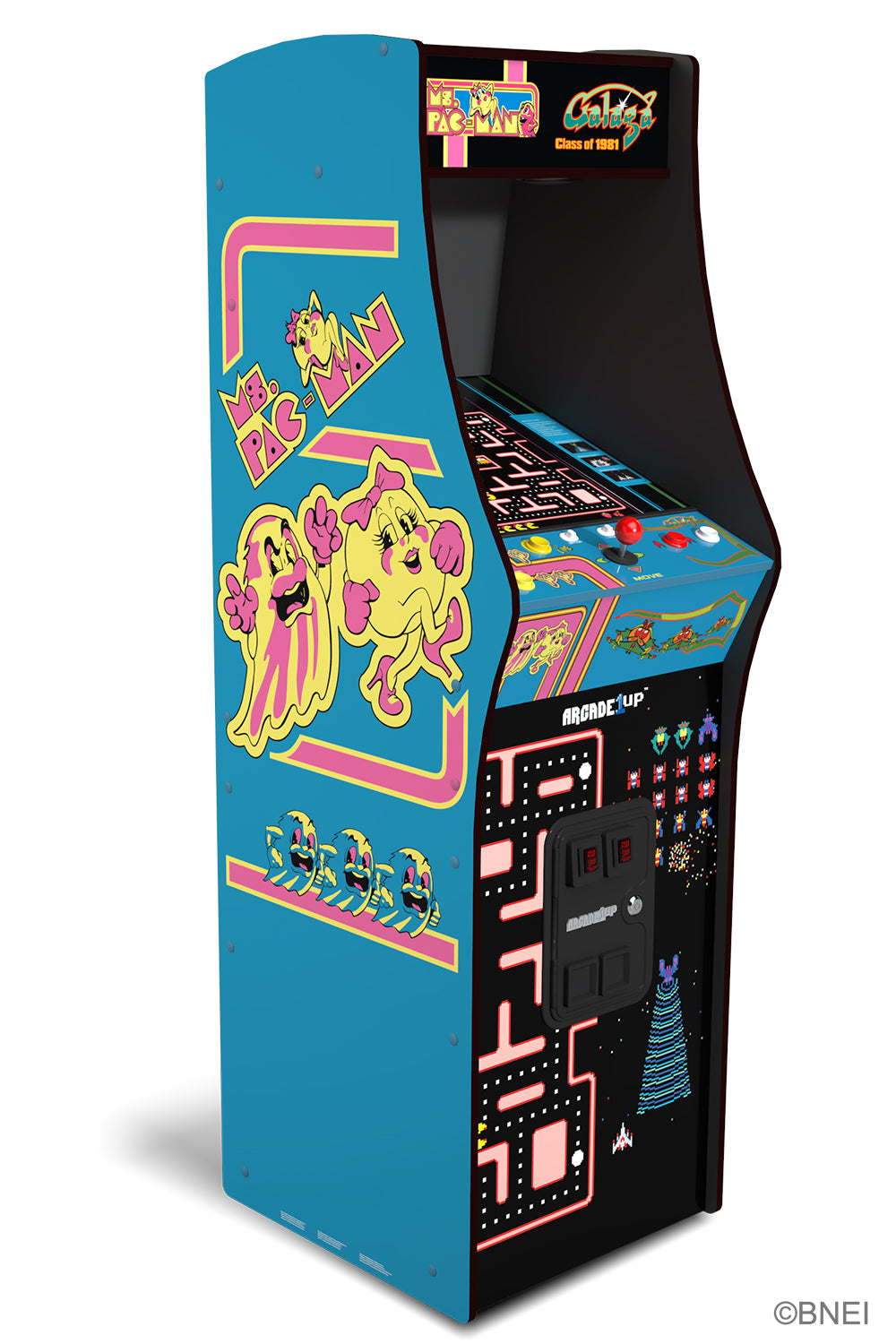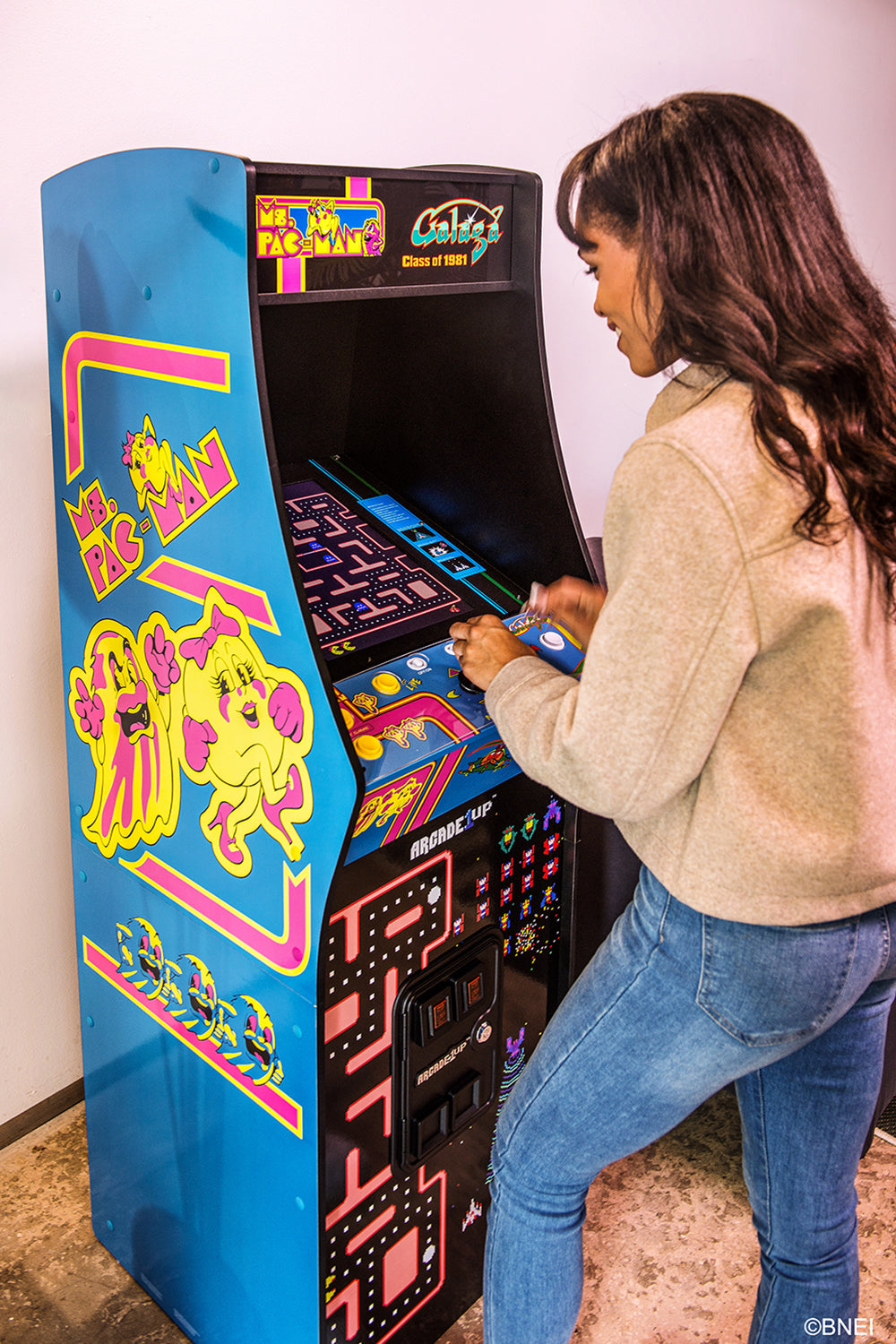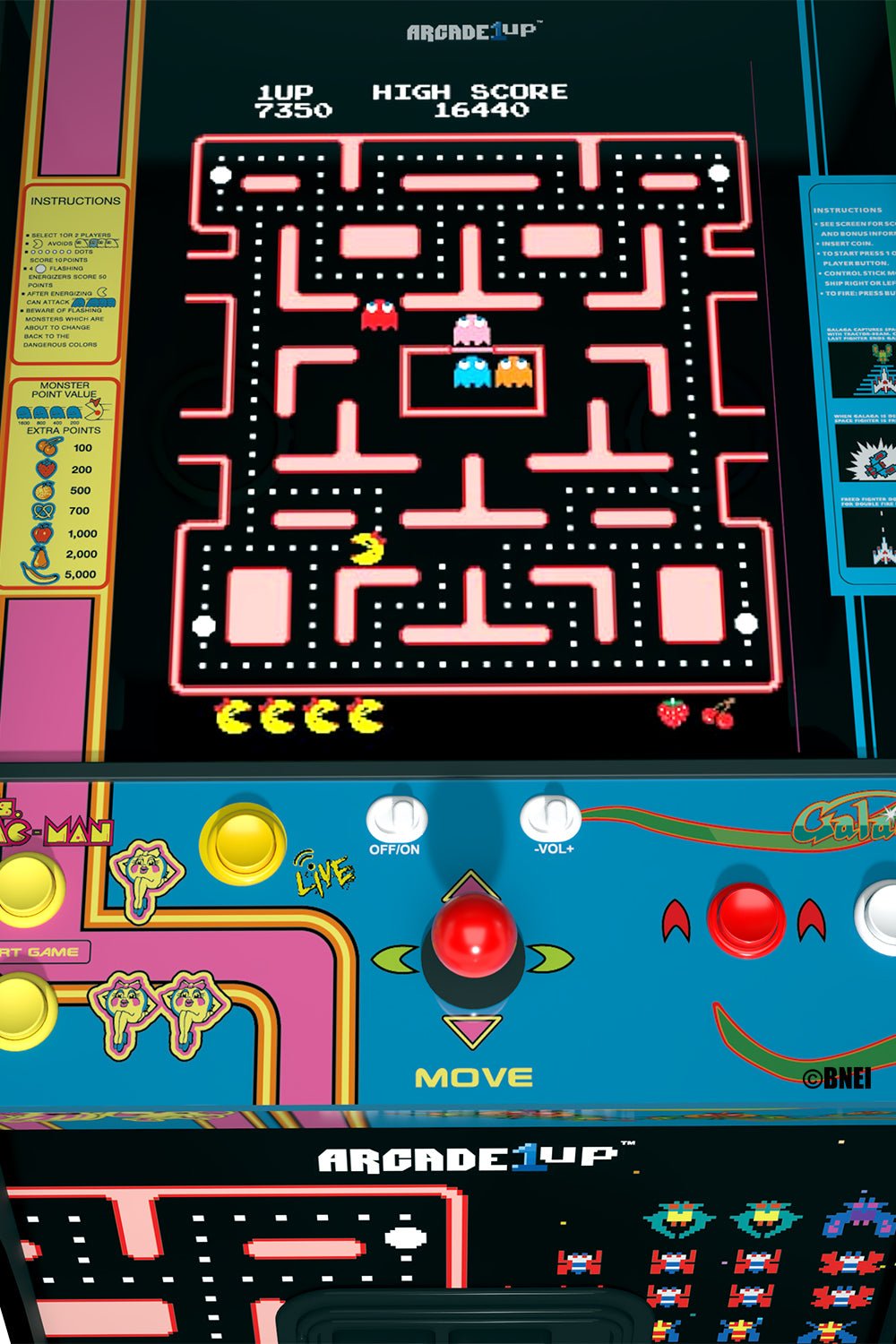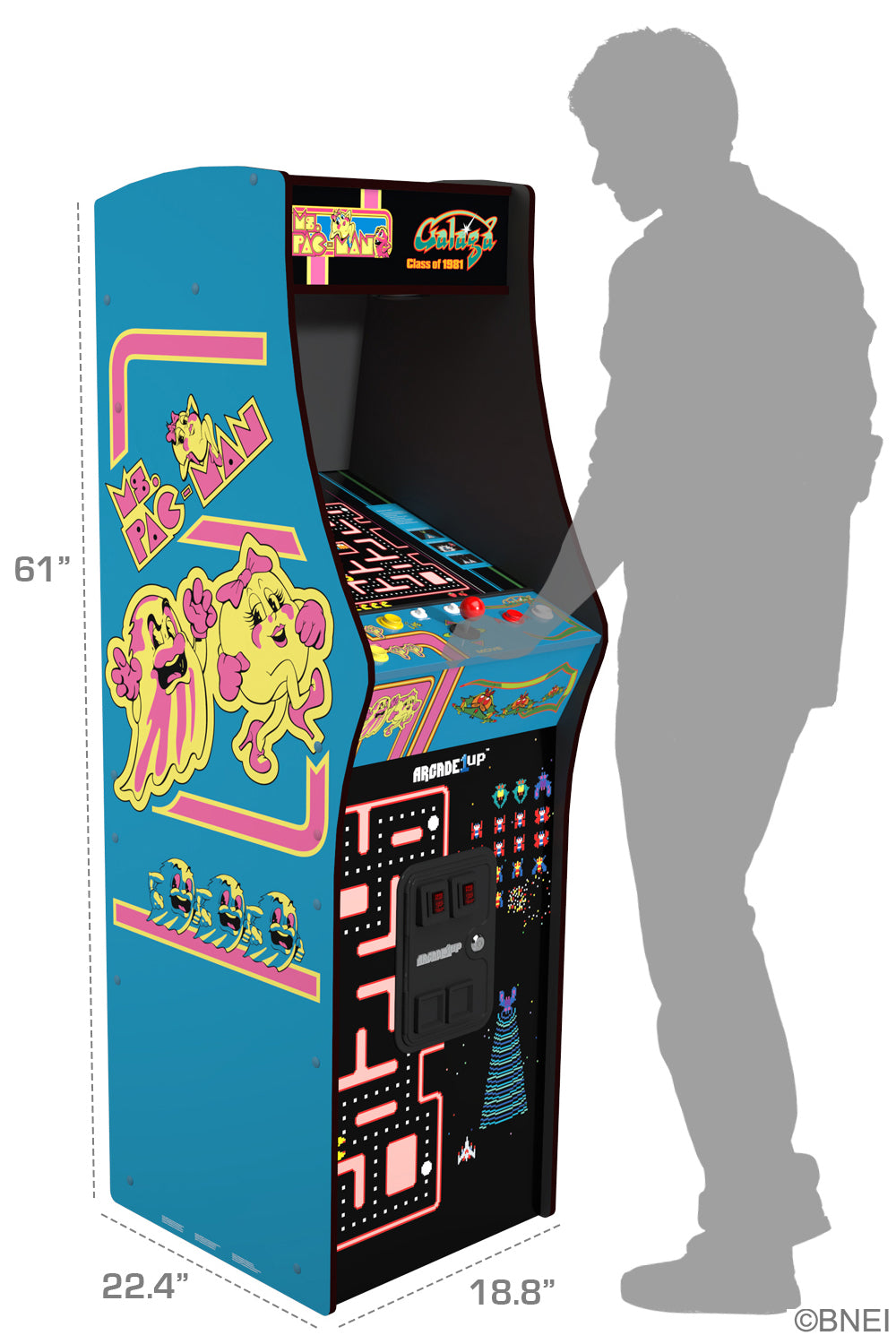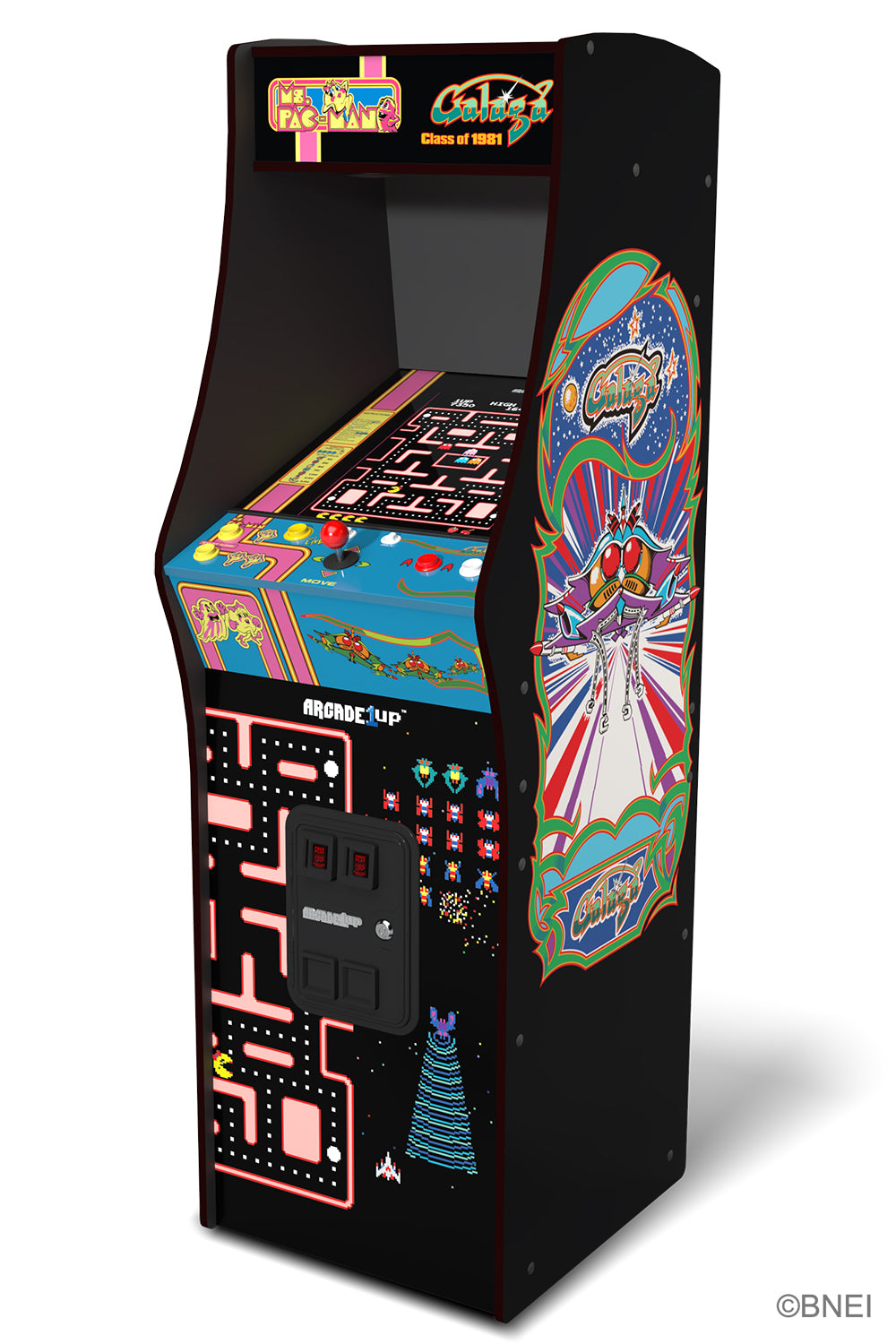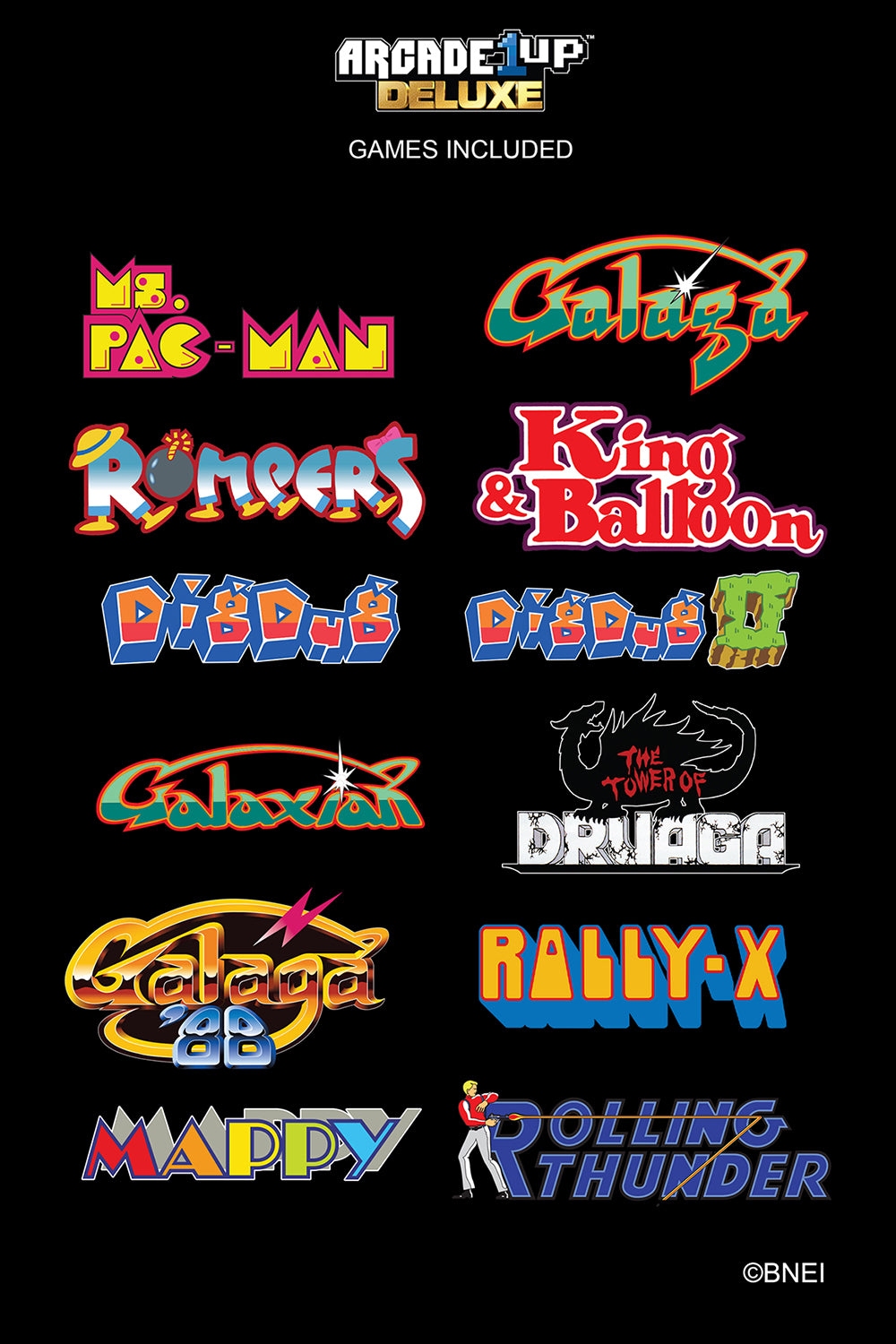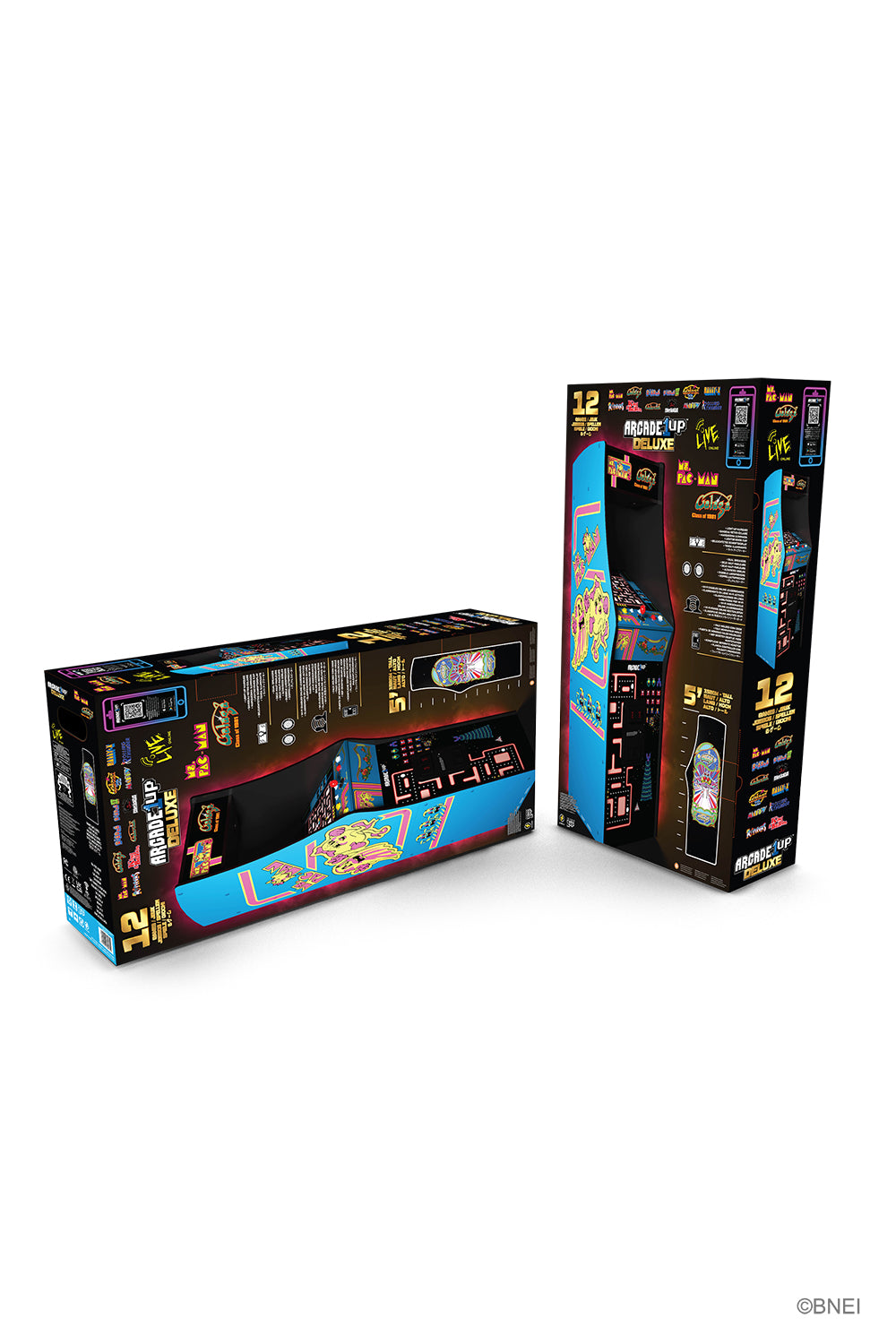 ---
Reviews
Total Reviews 1090
★ 80 Review(s)