Order now at BestBuy
Available from our partners
PRODUCT DETAILS

Features:

WiFi LIVE online play
Exclusive Side panel art.
Custom Riser
Light-Up Marquee
Includes 8 classic games
Headphone Jack

Games:

Marvel vs Capcom 2
Marvel vs Capcom
Marvel Super Heroes vs Street Fighter
X-Men vs Street Fighter
Marvel Super Heroes
X-Men: Children of the ATOM
X-Men: Mutant Apocalypse
Marvel Super Heroes in War of the Gems

Specifications:

Assembled Dimensions: 20.50" D x 19.75" W x 60.70" H
Box Dimensions: 7.0" Dx 24.00" W x 47.75" H
Weight: 69.10 lbs
Adjustable Volume
Clear Deck Protector
Anti-Tip Over Strap

Legal:

© 2022 MARVEL

©CAPCOM. Licensed for use by Arcade1Up.

Disclaimer: Specifications and features may vary
Wi-Fi Enabled for Online Play! Challenge and battle against your friends from around the country!
Claw like Wolverine and master the art of Ansatsuken with Ryu in the Marvel vs Capcom 2™ Arcade Game from Arcade1Up!
Bringing you authentic arcade experiences in an affordable midsize form factor, Arcade1Up game cabinets are must-haves for your family game room, man cave or as a welcome distraction in the office. They play great, look great and are instant conversation pieces.
This epic cabinet features 8 classic titles including Marvel vs Capcom 2™, Marvel vs Capcom™, Marvel Super Heroes vs Street Fighter™, X-Men vs Street Fighter™, Marvel Super Heroes™, X-Men: Children of the ATOM™, X-Men: Mutant Apocalypse™ and Marvel Super Heroes in War of the Gems™ and more!
Does this game cabinet need a lift? Matching custom riser included. Need to bask in the glow of your sizable skills? Light-Up marquee included. Want to show off how sick your game cabinet is to your friends and family? Well, you can with EXCLUSIVE side panel art.
Okay you mighty masses of Marvel fans, it's time to take a seat and kick @$$ with your favorite heroes to your heart's content! Get ready to punch, kick, fly, blast, claw and oh-so-many-more powers packed into this easily assembled arcade machine.
Ships to USA and Canada only. Please note your credit card will be charged in full once you place your order. (Canadian customers - please note that shipping to your location may be subject to duties and taxes.)
Limit one per person.  Orders with multiple MVC2 units or multiple orders to the same person / address will be cancelled. 
View full details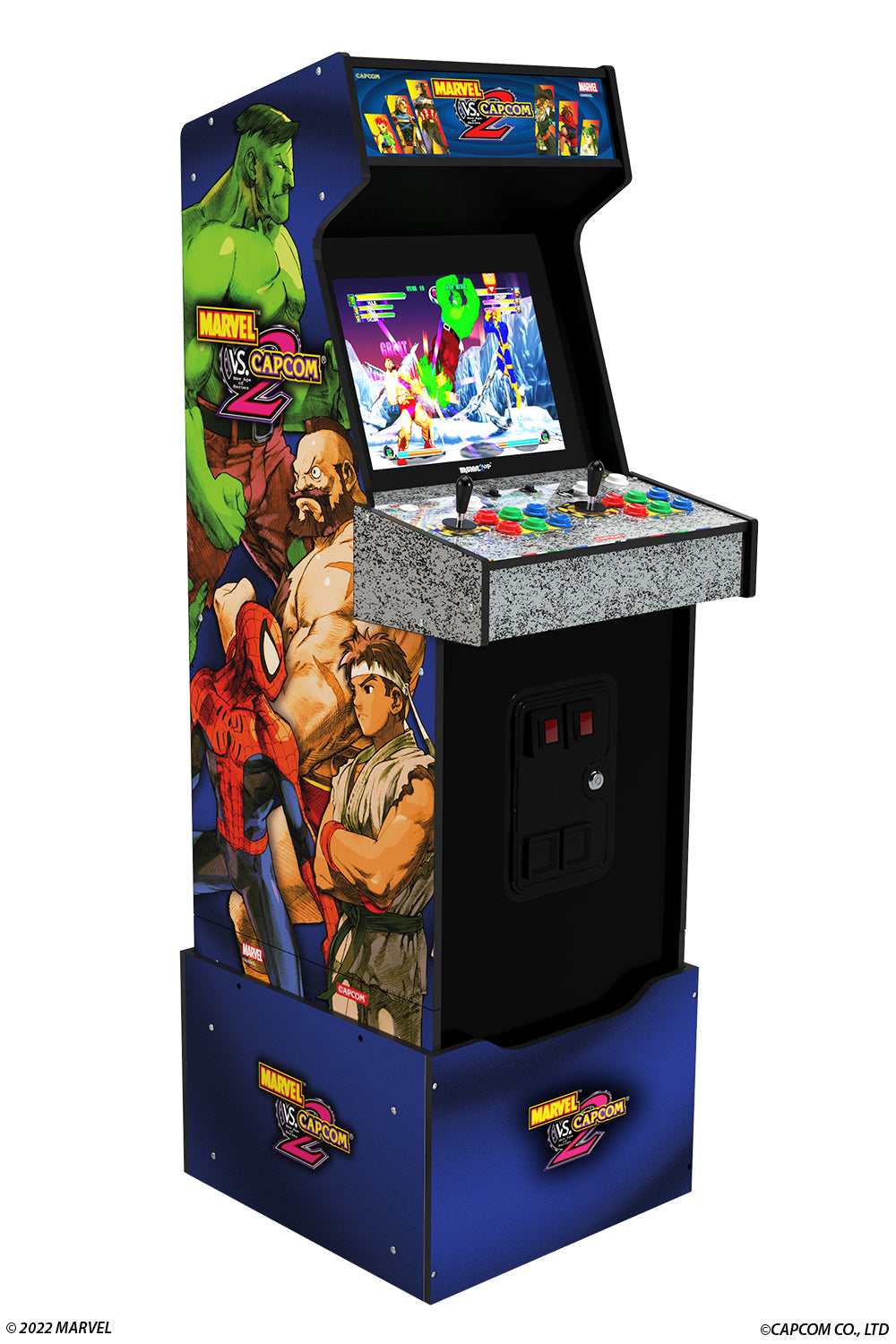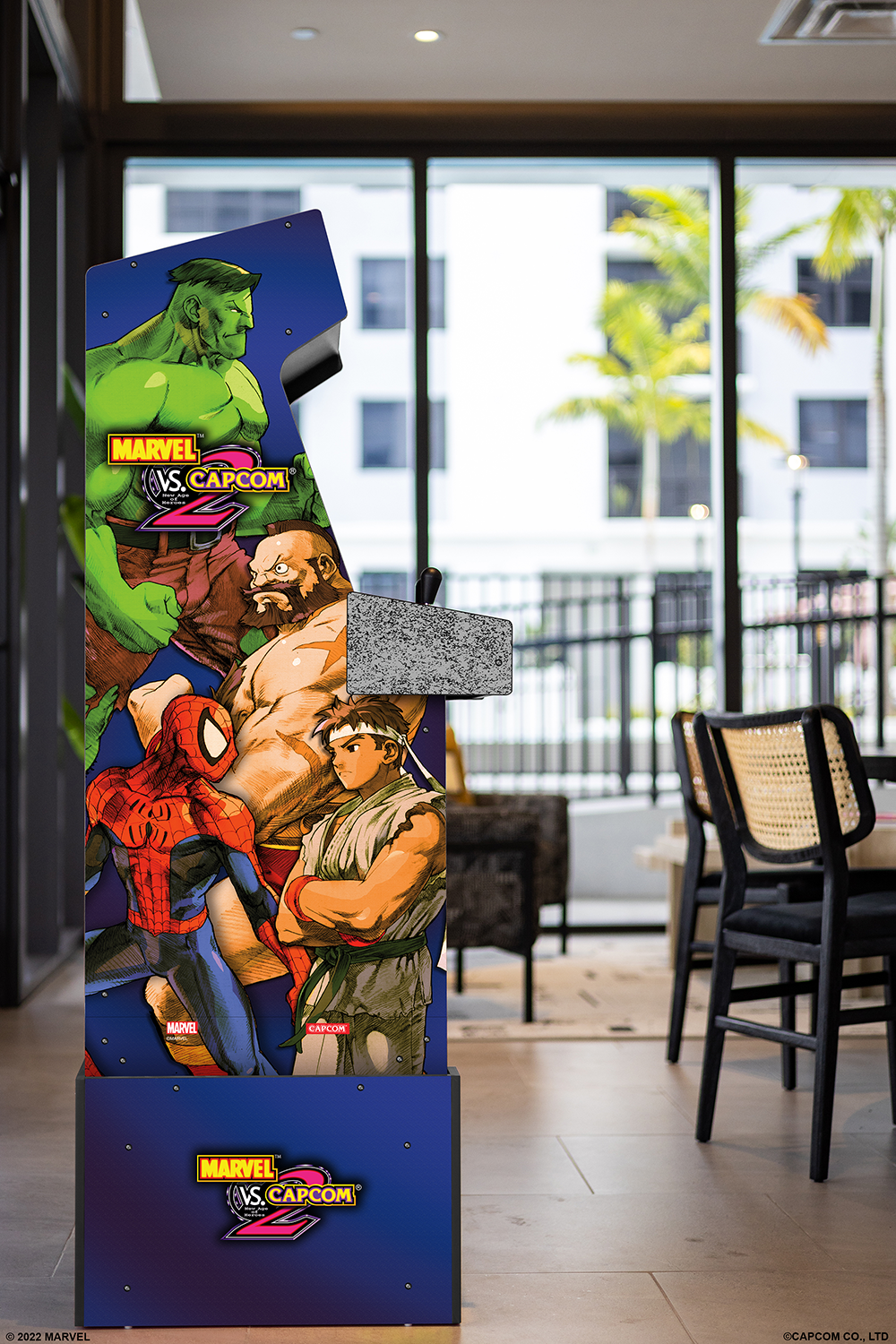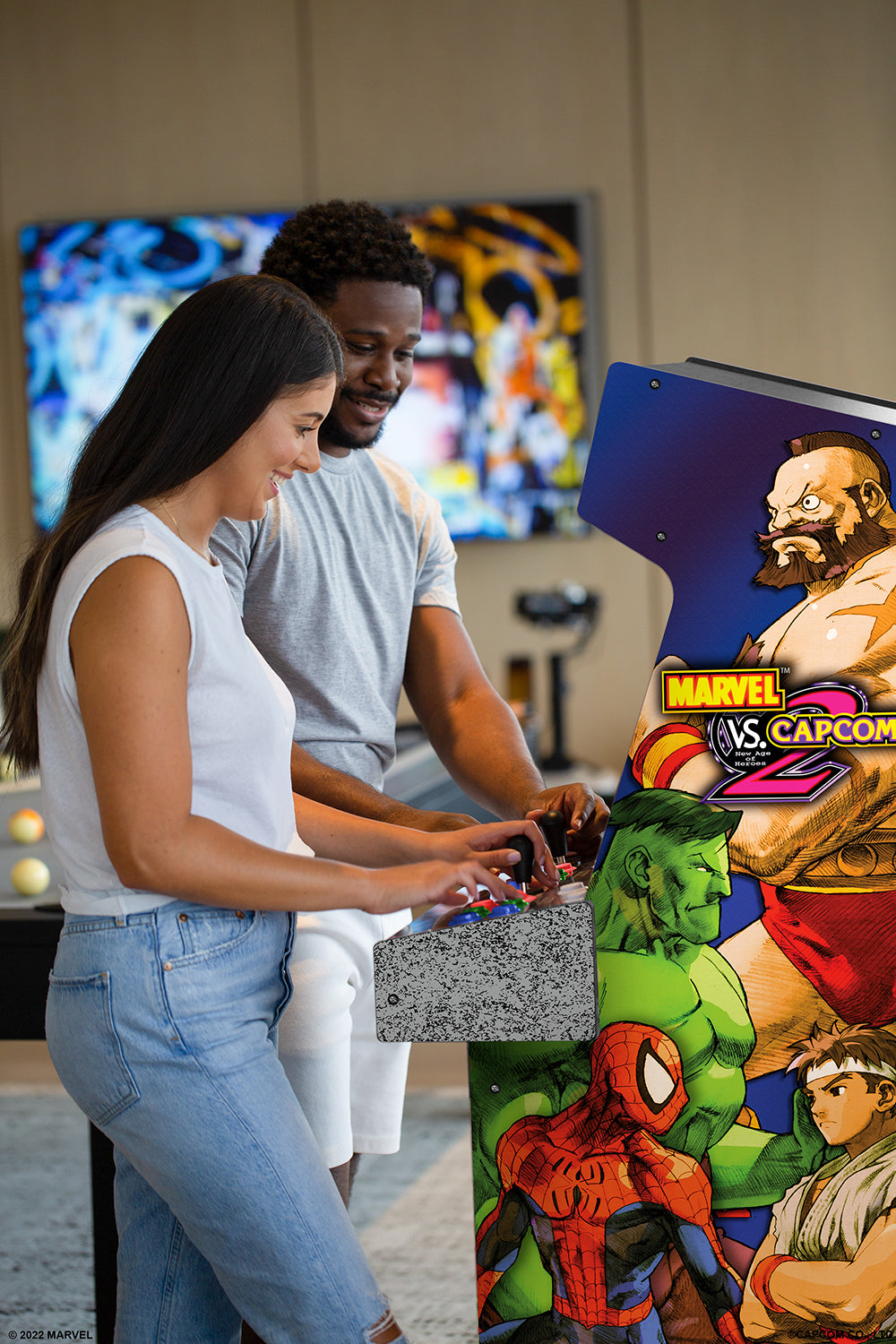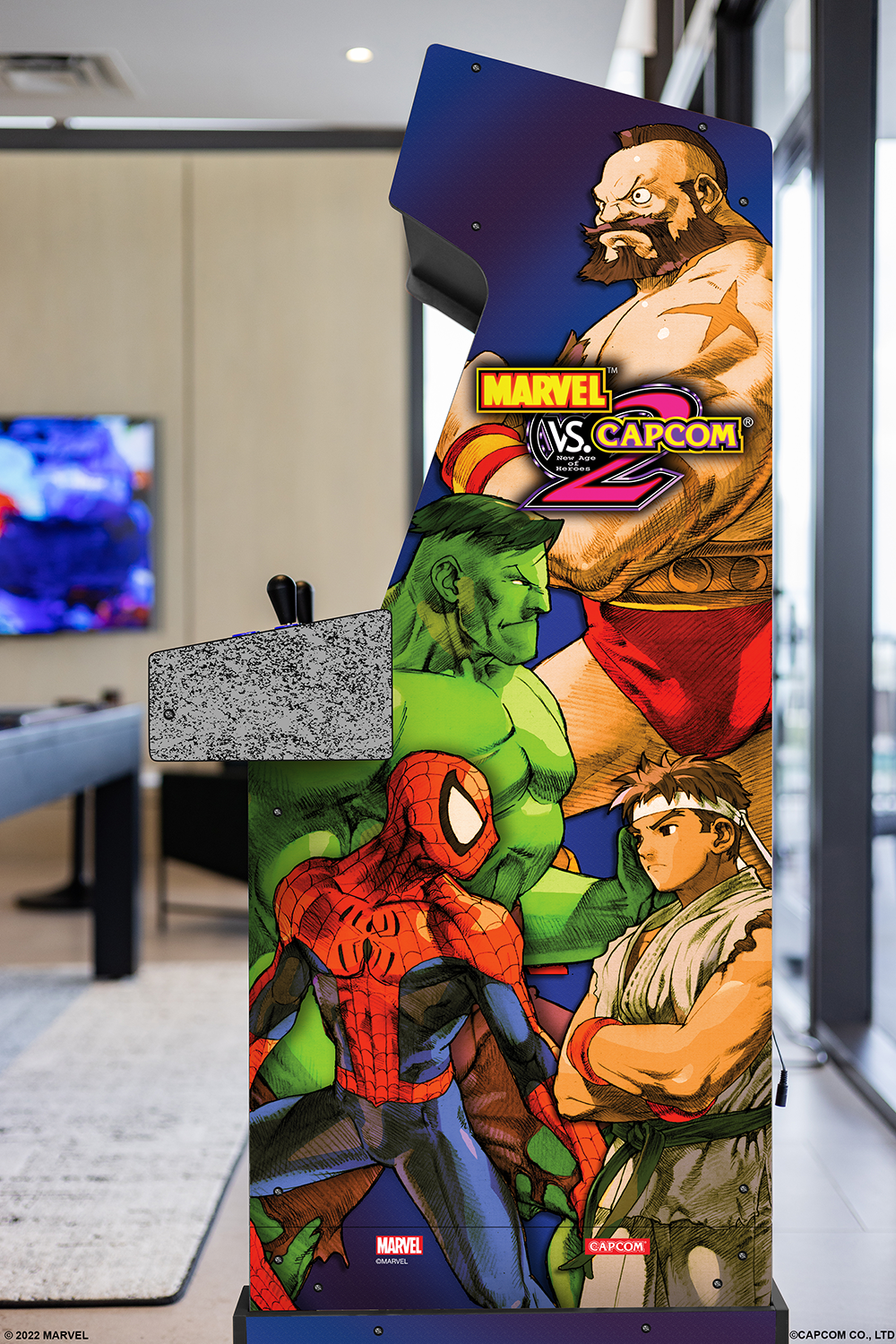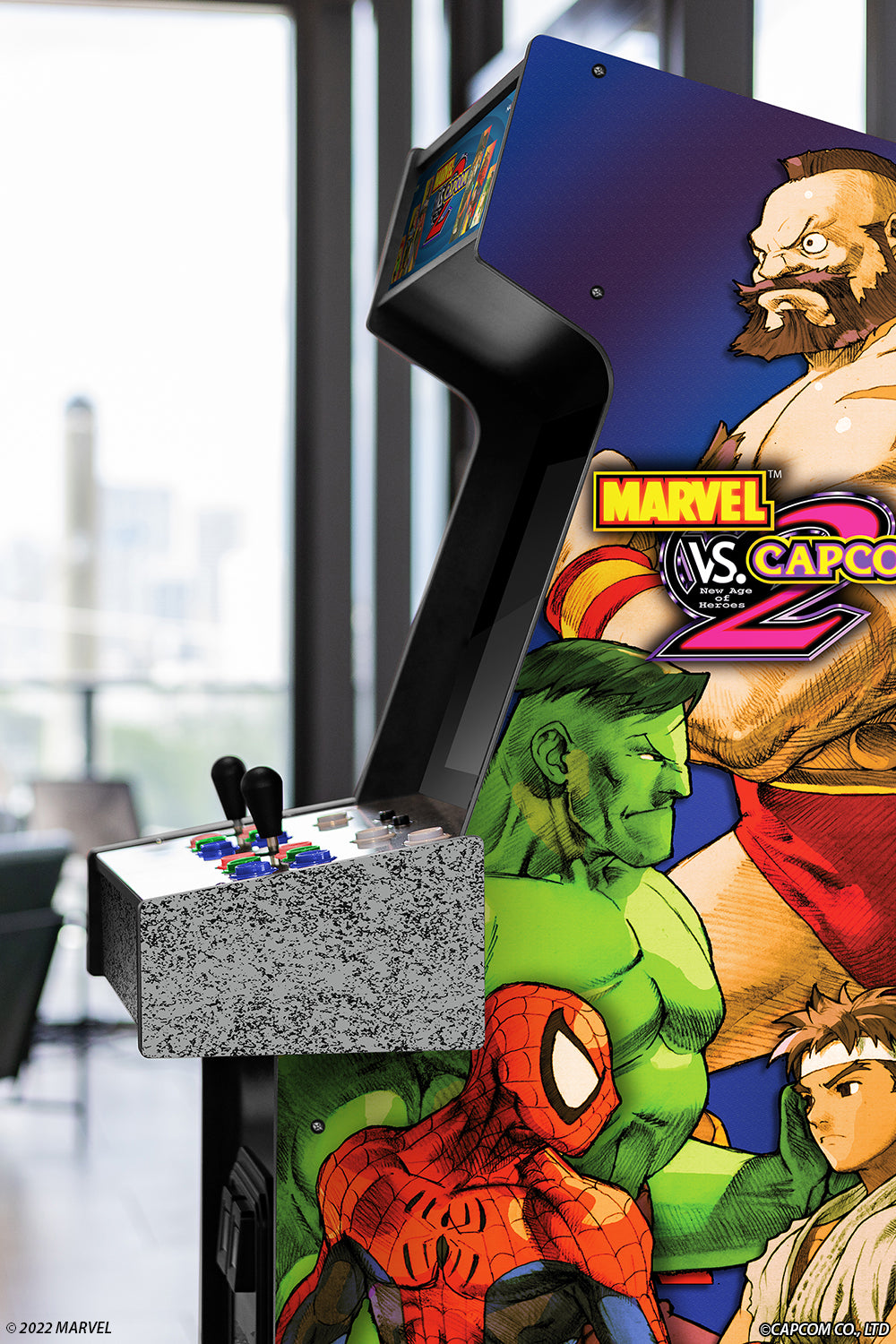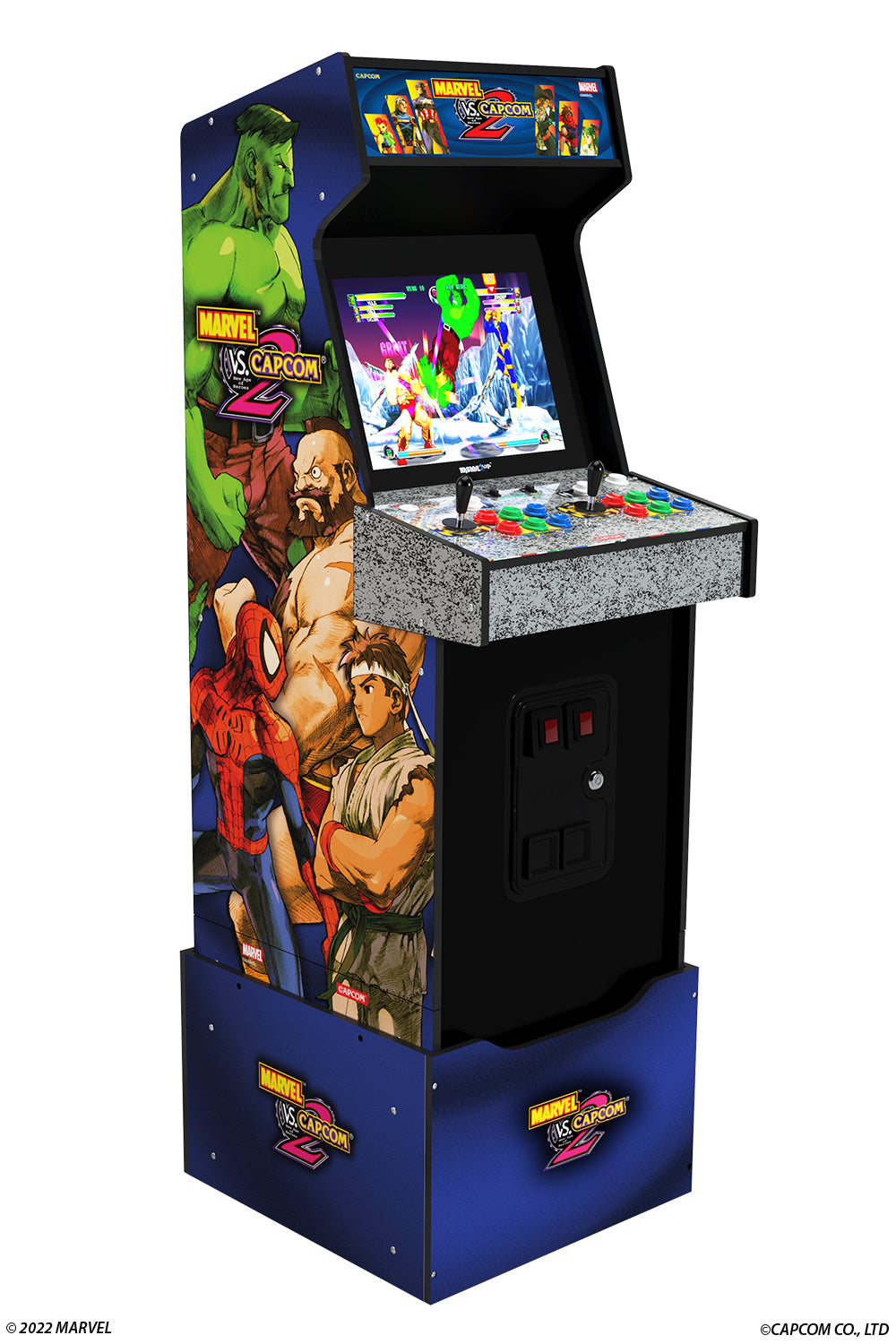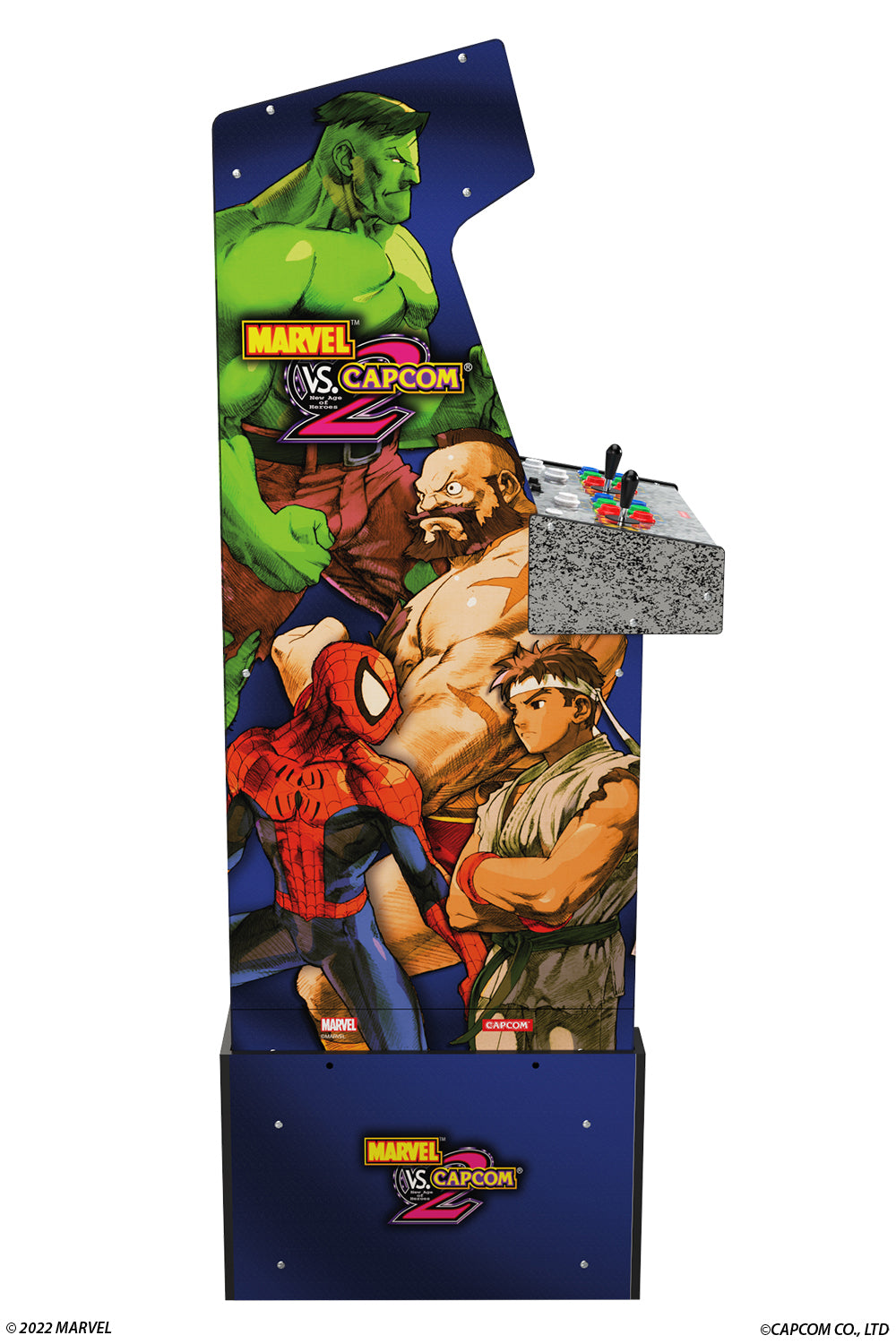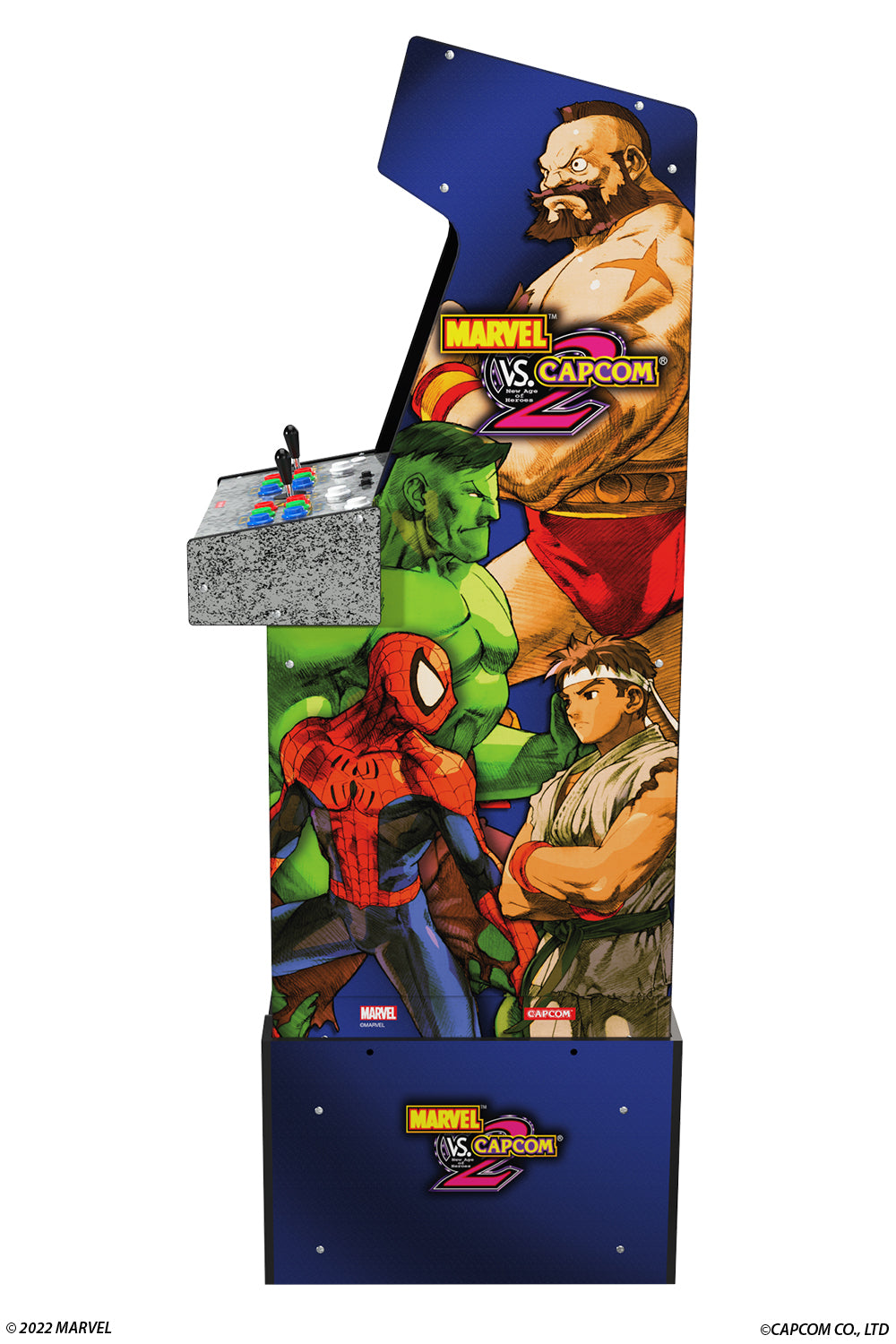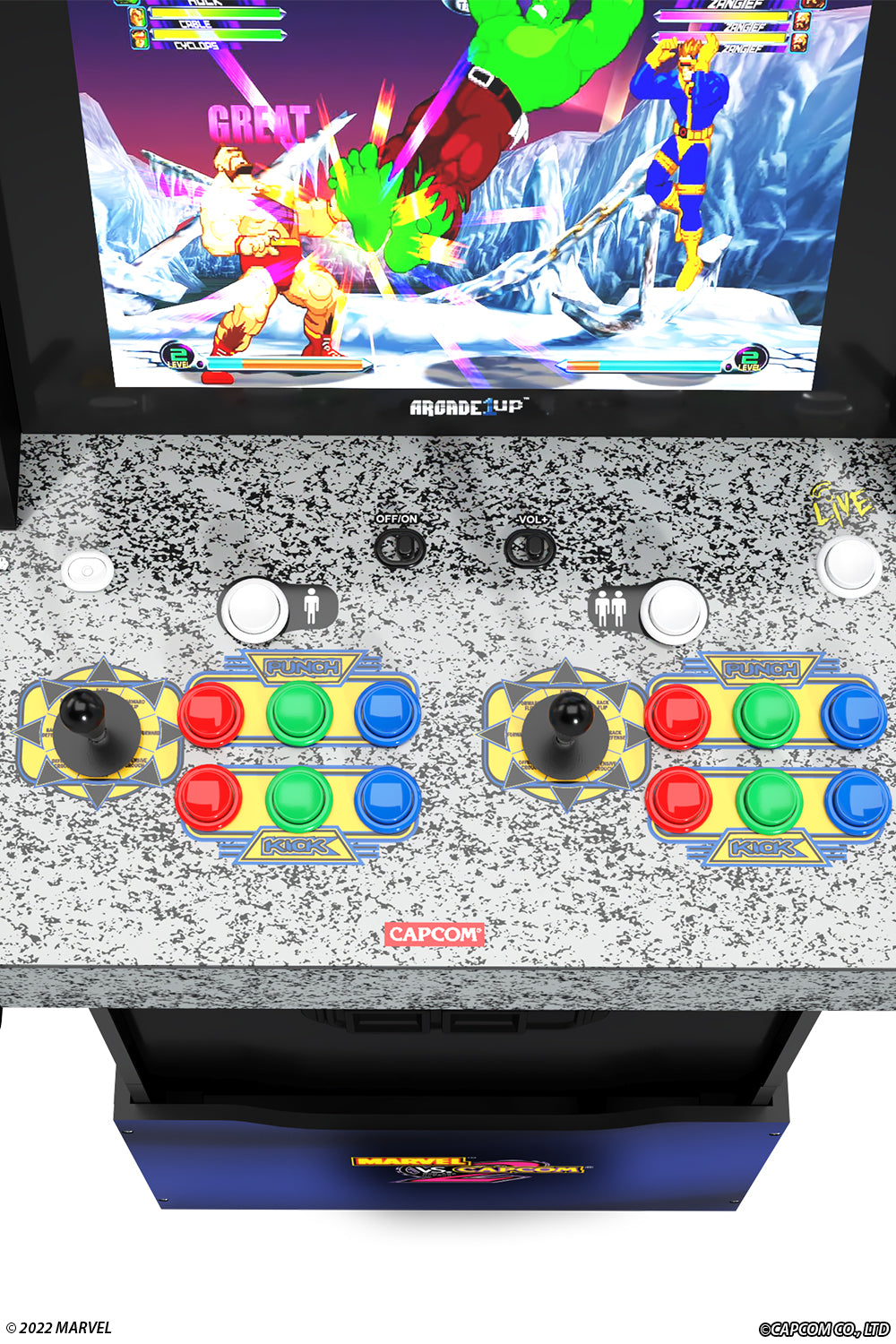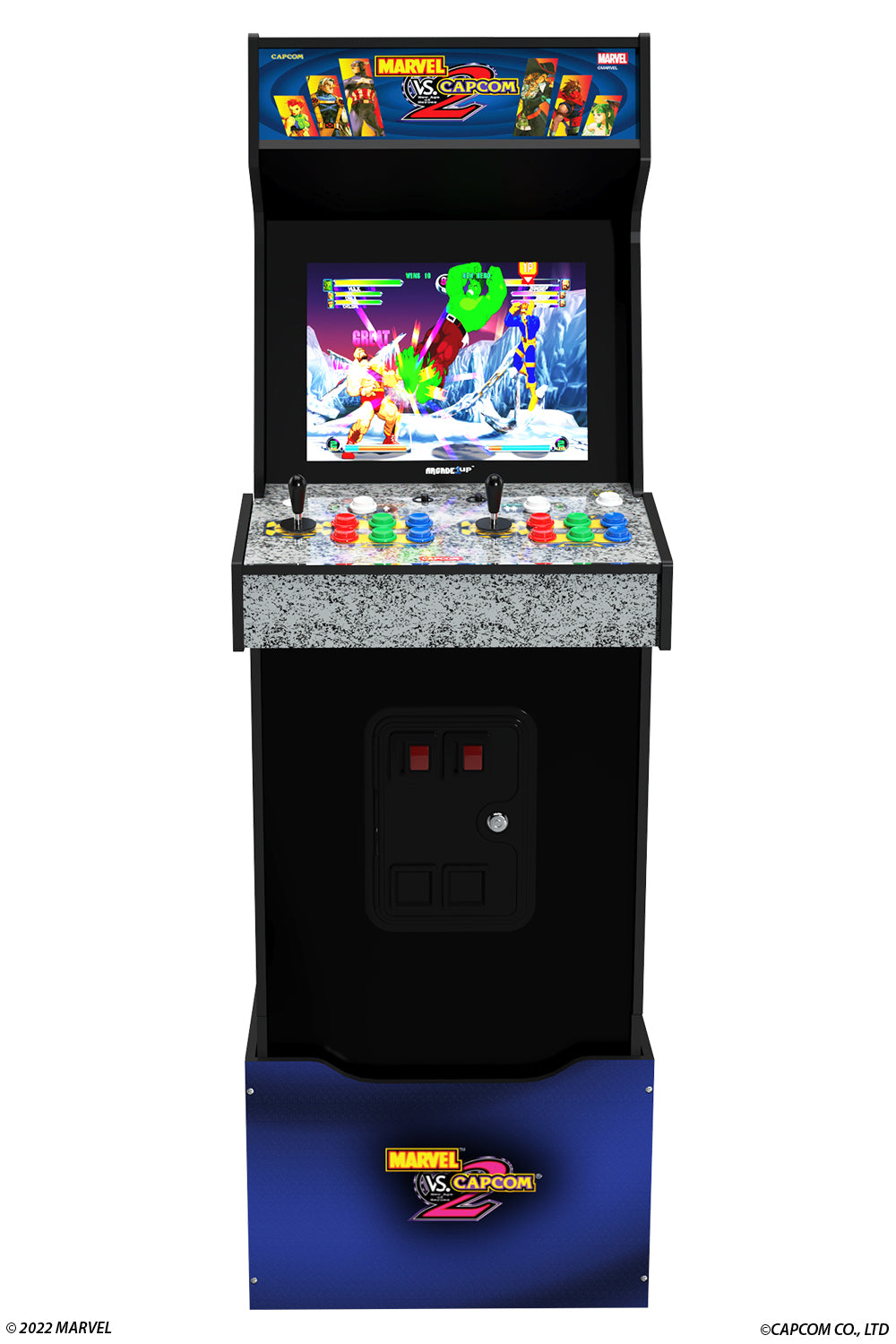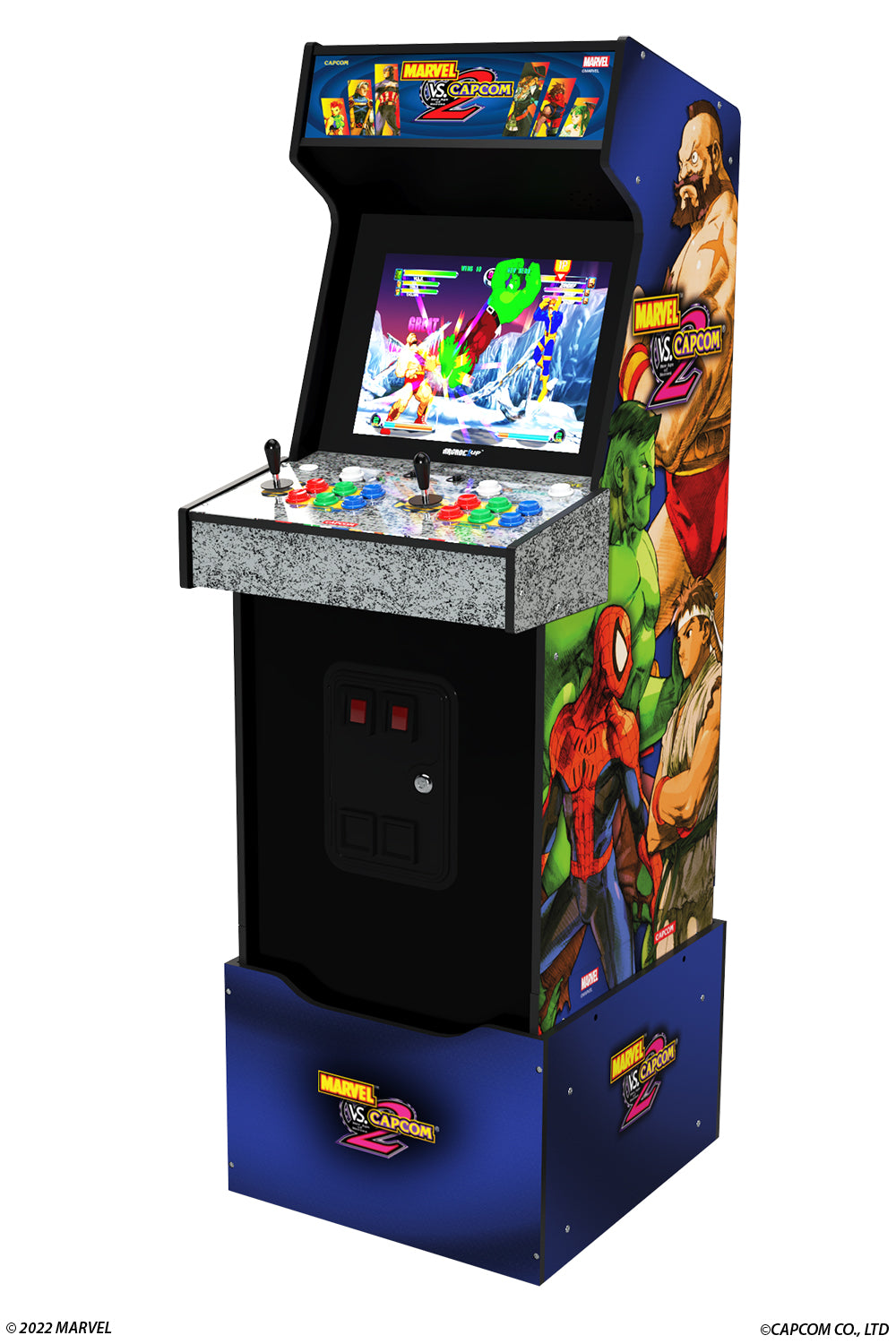 Available from our partners
---
Reviews
Total Reviews 296
★ 80 Review(s)